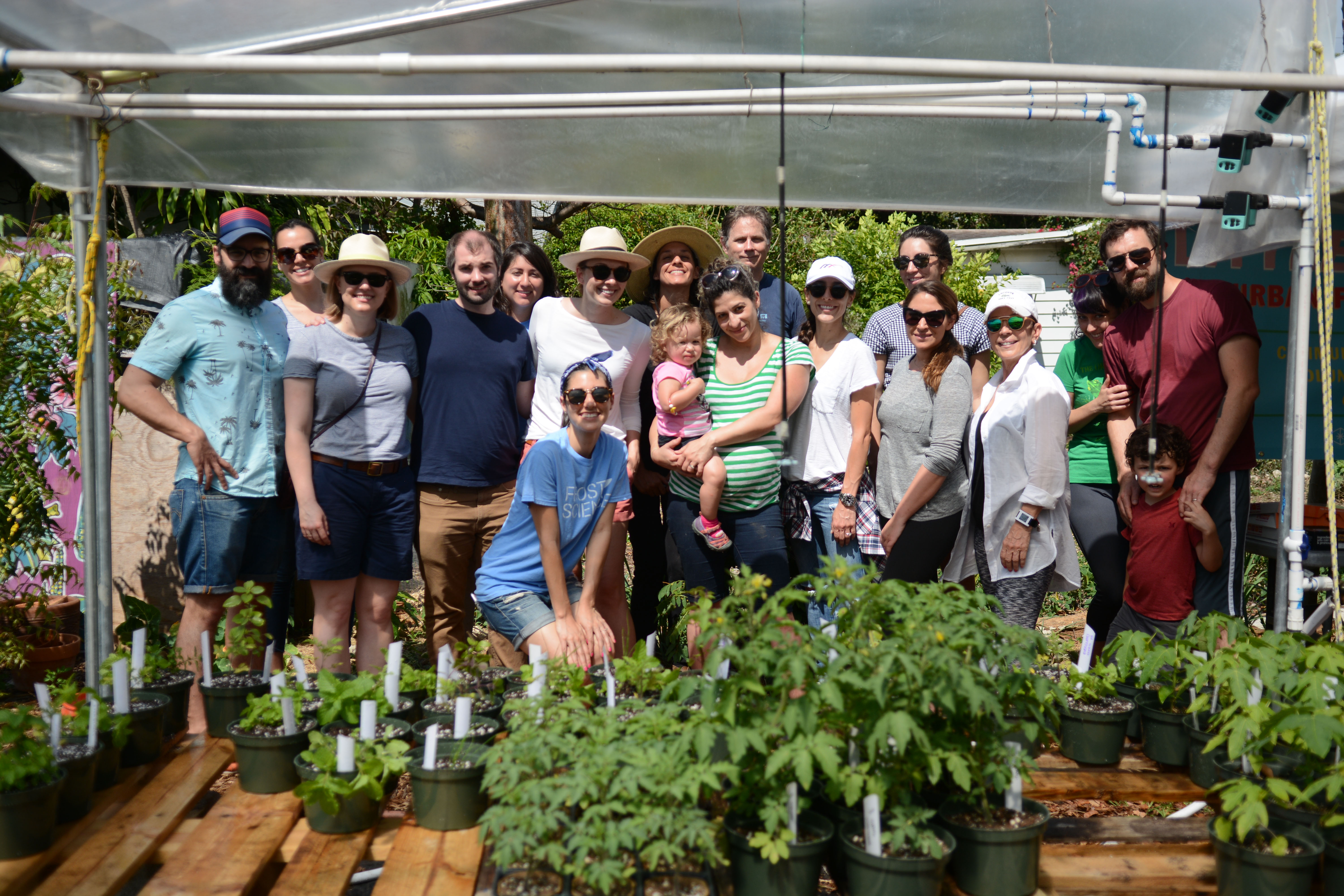 Did you know that Miami has a wonderful urban farming scene, as well as a long growing season giving awesome potential for harvesting your own bounty? Last Sunday we invited our Young Patrons to learn more about the whole process by way of an edible gardening workshop and forging tour in partnership the Little River Cooperative.
With the Little River crew covering topics such as perennials, how to grow and maintain a container garden, and when to harvest edibles, our Young Patron group got their hands dirty, and were able to take home plants of their own.
Frost Science's horticulturist Jessica Zarate was on hand to discuss some of the greenery and gardening practices that we will be presenting on the new museum's Rooftop Terraces. The Rooftop will explore energy in it's many forms, but pays particular attention to how solar energy transform through photosynthesis into fuel for plants, and thus animals, including humans. Elements include solar panels donated by FPL, plant bed for urban gardening, exhibits on hydroponics and the challenges of feeding urban populations, as well a section on the farming practices of Florida's Native Americans.
YPs also went foraging. Tiffany Noe, co-owner of Little River Cooperative and author of "Forager: A Subjective Guide to Miami's Edible Plants," led the YPs on a walk where she pointed out edible plants that grow in our very own neighborhoods, explained what time of year is best for harvesting, and how they might fit into anyone's cuisine.
All told, YPs received a syllabus and foraging guide, two perennial plants, a garden gift bag which includes organic soil, natural fertilizers and seeds. As for the green thumbs, that's up to them.