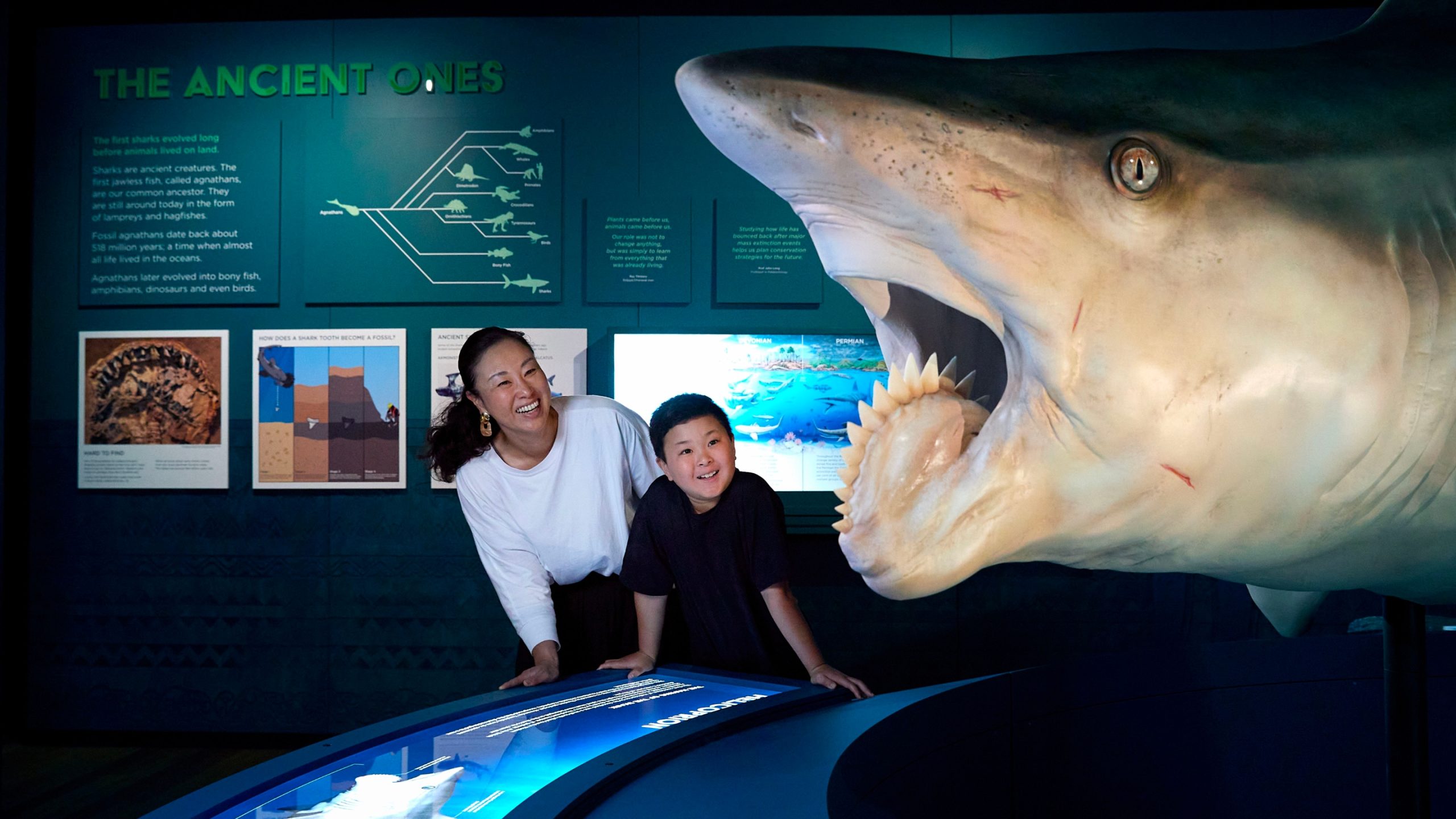 Submerge yourself in the world of Sharks and prepare for the annular solar eclipse.
Frost Science members are invited to be the first to experience our newest special exhibition, Sharks, during an exclusive members-only evening on Friday, October 13, from 7:00 p.m. to 10:00 p.m. The exhibition features life-size shark models, augmented reality interactives, touchable shark specimens and more. Learn how sharks have dominated Earth's oceans for over 450 million years, the threats they face today, and how we can protect them from further harm.
Special Member Bonus: To help members prepare for the annular solar eclipse taking place the following day on Saturday, October 14, there will be special eclipse programming in the Frost Planetarium, including how to safely view the eclipse from home. Members who attend the Sharks exhibition preview will also receive complimentary solar eclipse viewing glasses (Each member household is limited to two viewing glasses per household, while supplies last).
During the members-only preview, members will receive:
Access to all museum exhibitions from 7:00 p.m. to 10:00 p.m.
A special Frost Planetarium show about the annular solar eclipse, including a Q&A with Alec J. Warren, Knight Director of Science Education. (limited seating is available; seating is first-come, first-served)
Complimentary snacks and refreshments provided by Constellation Culinary Group.
A chance to strike a pose amongst sharks in our photobooth.
Not a member? Join now.
Share your favorite photos and moments with us on social media at @frostscience.
Admission to Member Evenings is free and only open to members and their guests (accounts with guest privileges will be allowed the appropriate number of guests to accompany the member). All members must have a valid membership card and show a photo ID upon entrance. Only those listed on the membership account will be permitted into the event. The museum closes to the public at 6:00 p.m.
Sharks is an exhibition created by the Australian Museum and toured by Evergreen Exhibitions.