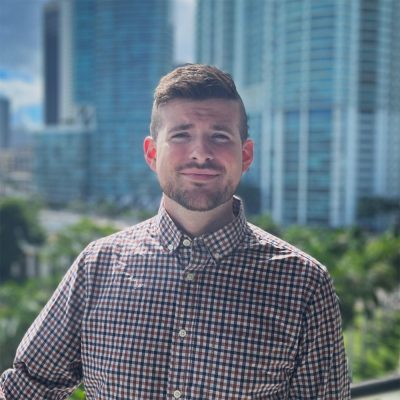 Alec J. Warren brings more than 15 years of experience in informal education, sales, and management to the Frost Science team and is extremely passionate about bringing learning to life for guests of all ages through engaging STEM-based experiences. As the director of science education, Warren oversees a dedicated and talented education team, providing programs such as camps, Learning Labs for field trip groups, public science shows, community outreaches, early childhood programming, and more.
Prior to joining Frost Science, Warren spent seven years at the Museum of Science & History (MOSH) in his hometown of Jacksonville, Florida, as the education manager, filling a variety of roles and duties related to education, exhibitions, curation, and operations over the course of his time there. While at MOSH, Warren became a nationally certified STEM educator through the NISE STEM 2.0 program, curated multiple signature exhibitions, and designed award-winning programs for K-12 students.
He holds a master's degree in environmental history from the University of North Florida, a B.A. in history and B.S. in anthropology from the University of Central Florida. Warren is currently finalizing work on his M.Ed. in STEM education.