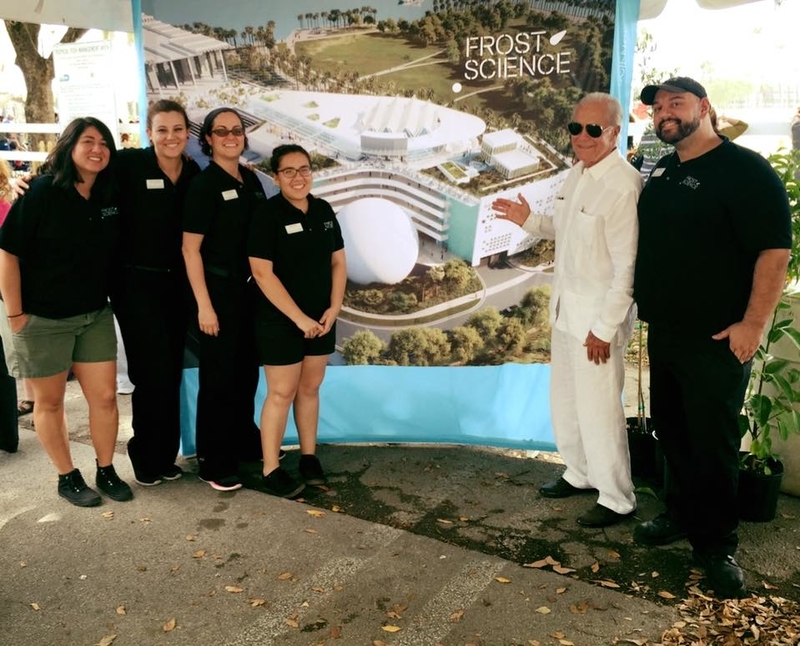 Horses, cattle, and veggies—oh my!  Did you know that the Florida produces many popular and important crops (such as oranges!) that are distributed across the U.S. and beyond. At the 9th Annual Miami International Agriculture, Horse & Cattle Expo, Frost Science showcased the cutting-edge technologies that farmers are using to revolutionize the way these plants are grown.
At our Treehouse Pavilion, lead horticulturist Jessica Zarate showcased all of the local and native plants she's currently growing using the wonders of hydroponic technology.  With this type of system, she replaces soil with nutrient-rich water, which is pumped and filtered into plant containers by using power generated from a solar cell.  This allows plants to be grown vertically, minimizing the land needed to raise select offerings—a wonderful solution in urban environments like ours in Miami!  Frost Science is currently planning hydroponic garden spaces on the rooftop of our new museum, where guests from all corners of the globe will be able to experience technology in action.
Thank you to the District 10 planning team for inviting us to join their event.  To learn more about our new museum and the technologies that we'll be exploring throughout, please visit us at frostscience.org.