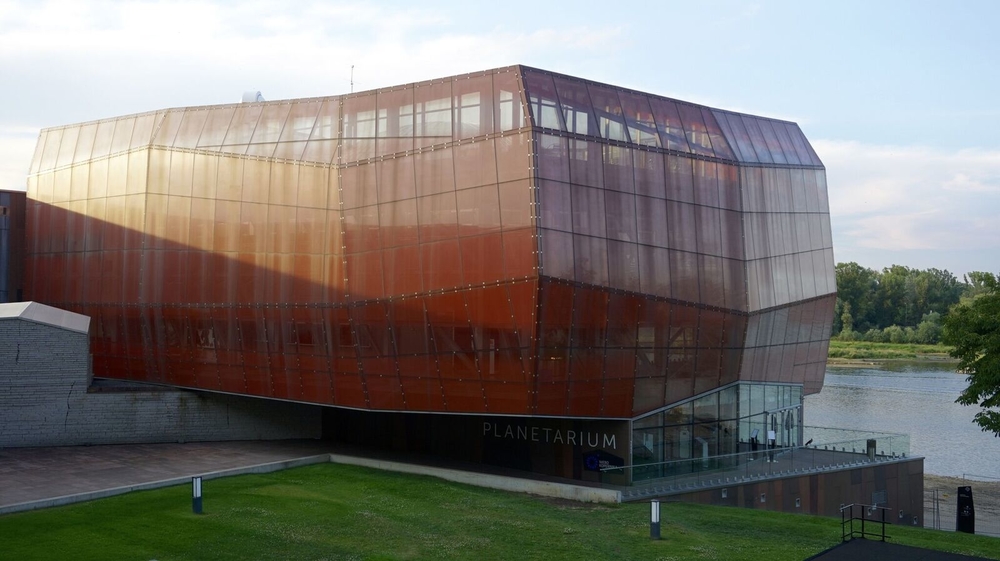 By Dr. Jorge Perez-Gallego, Curator of Astronomy and Exhibition Developer
Every other year, the International Planetarium Society gathers some of the best minds in the planetarium business to share ideas, insights and creative work. This year, the event was held in Warsaw, Poland, and I was lucky enough to go.
With members representing schools, colleges, universities and museums from over 30 countries around the world, the conference is a great opportunities for anyone to advance their planetarium professional skills and knowledge. Given Frost Planetarium's upcoming opening, we used this opportunity to not only to learn about how other planetariums do things, but to formally present our project to the industry.
Situated on the banks of the Vistula River in east-central Poland, Warsaw is the capital and the largest city of the country. While it was founded in the 13th century, the city required painstaking rebuilding after the extensive damage it suffered in World War II, which destroyed most of its buildings. Some know it as the "Phoenix City." Part of the newness of the city is the Copernicus Science Centre, which hosted the event. Named after Nicolaus Copernicus, the Polish Renaissance mathematician and astronomer who formulated the revolutionary model of the universe with the Sun at the center, instead of Earth, the center represented a new type of institution in Poland when it opened its doors in November 2010. The facility has quickly earned recognition as one of the most interesting and innovative centers of its kind in the world, and has welcomed almost one million visitors each year since it opened. It definitely represents a source of inspiration for Frost Science given the significant role it plays in its community today. Through its exhibitions, laboratories, and events bridging science and art, it offers people a chance to become involved in creating culture rather than just passively consuming it.
The adjacent Heavens of Copernicus Planetarium opened its doors in June 2011, and is one of the most advanced multimedia planetariums in the world. It features live astronomical shows, popular-science fulldome shows related to astronomy and other fields of science, and initiatives exploring the bridges between science and art, just as Frost Planetarium will.
During the conference I had a chance not only to take a look at the latest technological advances, but also to engage in very substantive discussions with peers from all over the world who are facing challenges similar to those at Frost Planetarium. I was able to look at well-known issues from different points of view, and draw together ideas for problem-solving and rising to new challenges. After an inspiring week, I came back from Warsaw with a greater understanding of what Frost Planetarium can be, and what it will represent for our local and global community.
Keep looking up!