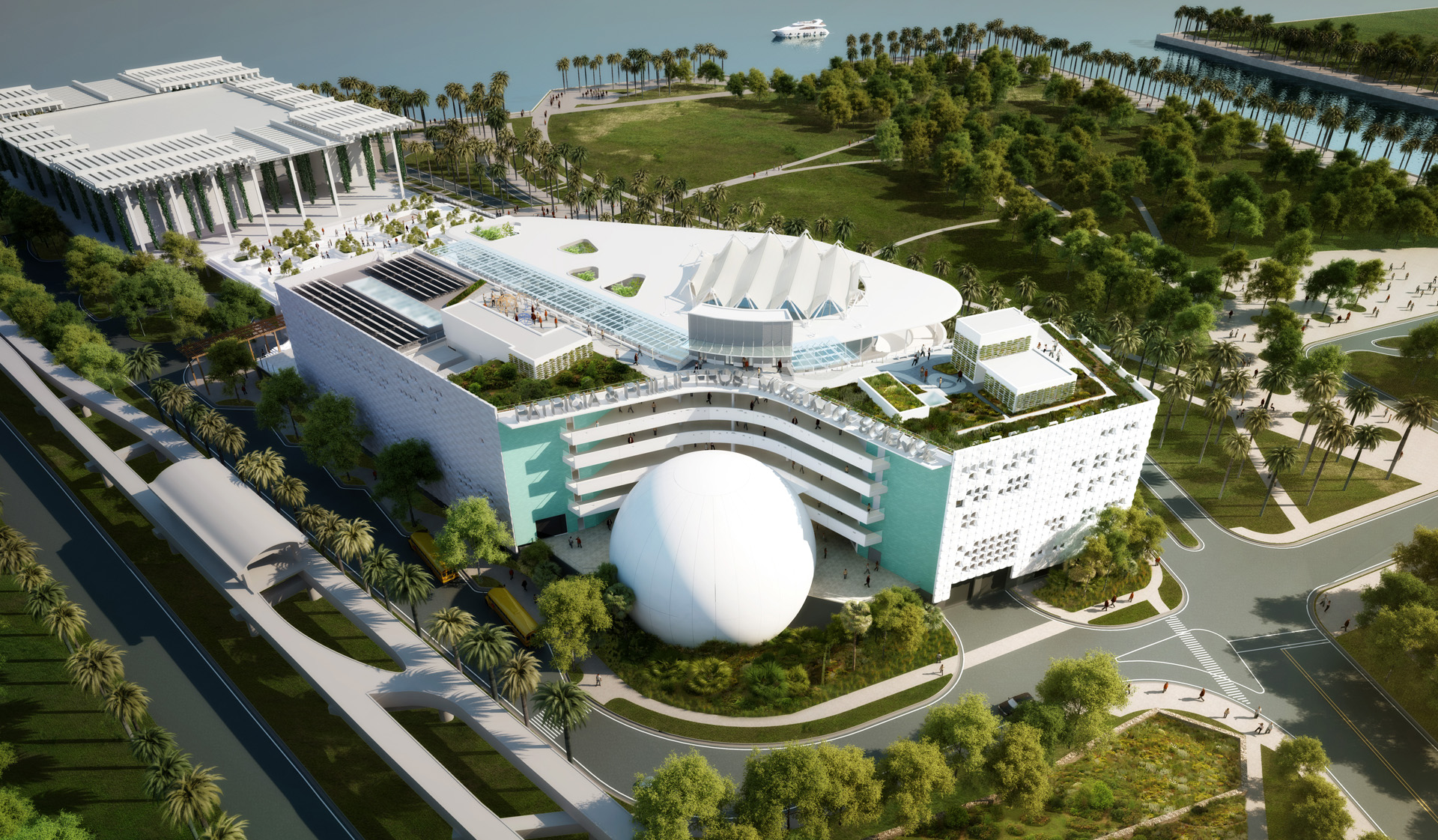 Our ONSITE video series gives you a peek into the progress and purpose of the new Frost Science location, which is currently under construction. This month, the series features Michael Spring, director of the Miami-Dade County Department of Cultural Affairs and senior advisor to the Mayor, as he tours the site and explains how Frost Science completes the county's vision of Miami as one of the world's preeminent cultural hubs.
Years ago, his department had a goal of centralizing all of Miami's major cultural institutions downtown. Today, as Frost Science nears completion, it connects a beautiful constellation of cultural attractions that include PAMM, the nearby Arsht Center for the Performing Arts, and the Miami Children's Museum on the MacArthur Causeway. Miami now has a rich and concentrated cultural ecosystem, and a place where families can learn about science at a time when science defines our lives.
Since shooting the video, we've reached some construction milestones: many of the galleries now have drywall up, giving us a sense of what the spaces will actually feel like, and on the Dive Level of the Living Core Aquarium, we're finishing a cement floor with special tabletops that allow for a series of smaller aquariums to be free-standing in the middle of the space. These smaller vessels tell more detailed stories, and let you see the world within from all four sides, with close-up views of various sea grasses, fish, or other fascinating life forms.
Another area that's coming together is the 18-foot deep Reef Fish Aquarium. Artisans are putting the final touches on the concrete surface by using molds to create organic textures and inserting 1,200 pieces of artificial coral arranged at depths and light levels that reflect how they would occur in the wild. Next to the Reef Fish Aquarium we've created separate aquariums for live coral, where we will display beautiful Atlantic specimens, many of which we collected from the nearby Port of Miami prior to its dredging.
The future begins here. Stay tuned for the next ONSITE!