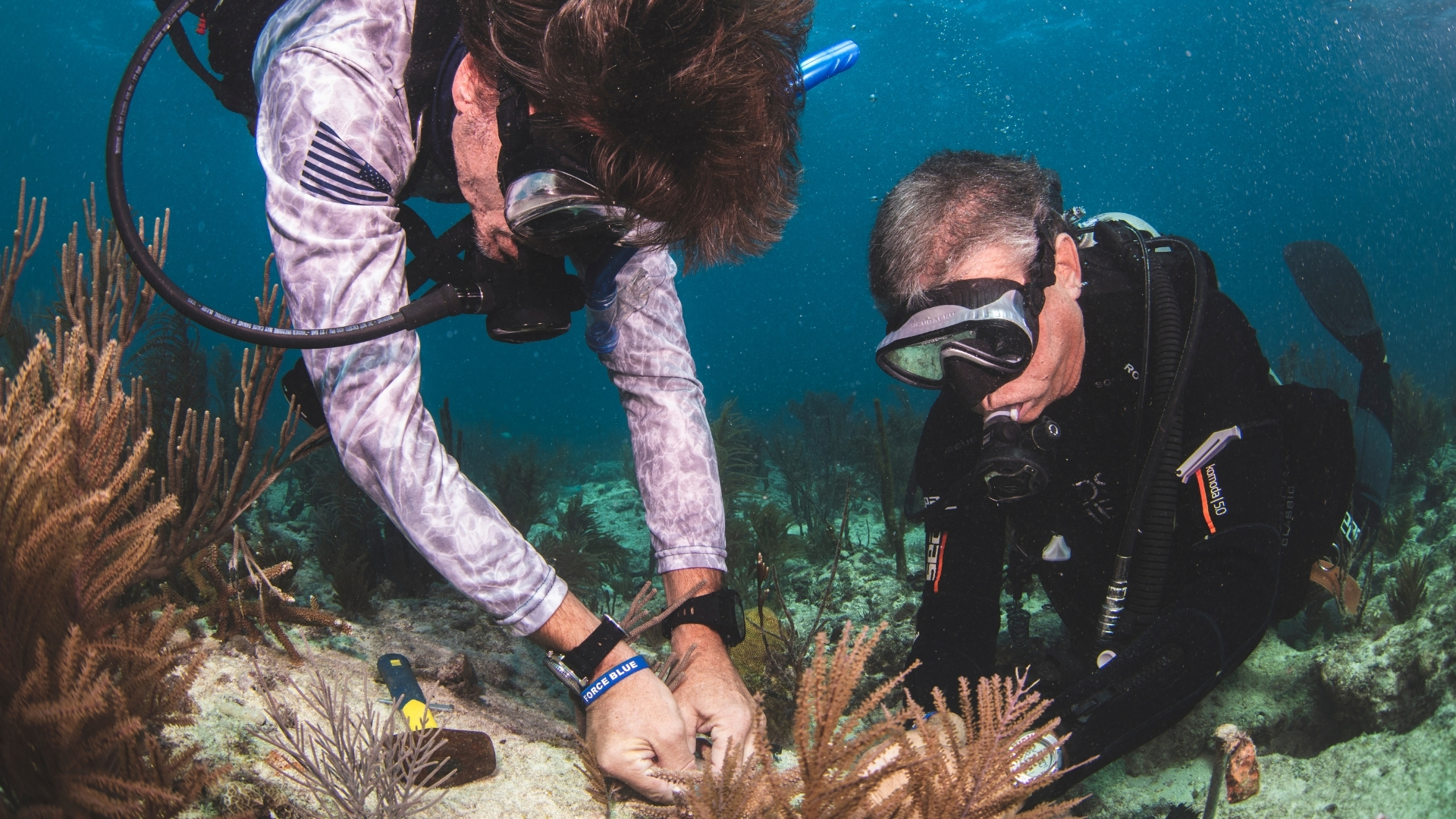 Last year, Miami hosted the 2020 Super Bowl and in honor of the NFL's 100th season Frost Science joined forces with NFL Green, the University of Miami Rosenstiel School of Marine and Atmospheric Science's Rescue a Reef program and FORCE BLUE to replant 100 staghorn corals in waters adjacent to Rainbow Reef, a colorful, expansive coral reef located just off Key Biscayne.


But after the Kansas City Chiefs clinched the 2020 title, the need for continued coral reef restoration didn't end there. 100 Yards of Hope is an expansion of this original initiative, in hopes to reestablish a continuous football-sized area of healthy coral reef. With Tampa, Florida hosting the 2021 Super Bowl event, the synergistic continuation of the project allowed the team to enhance our reach, partnerships and capacity to incorporate additional species to our restoration practices for a more wholistic approach.
In fall 2020, Force Blue divers arrived in Miami Florida to expand the original 100 corals planted at 100 Yards of Hope. With all the partners (including the addition of The Florida Aquarium and SECORE International) on board three separate vessels working in tandem, the team successfully harvested and out planted over one thousand staghorn coral and thousands of mountainous star coral larvae. Additionally, during NFL Green week at the end of January 2021, everyone returned to Miami to outplant 55 elkhorn coral, another important branching coral, to commemorate the 55th Super Bowl. These individual corals were grown and raised by the Florida Aquarium, which resides in Tampa, Florida.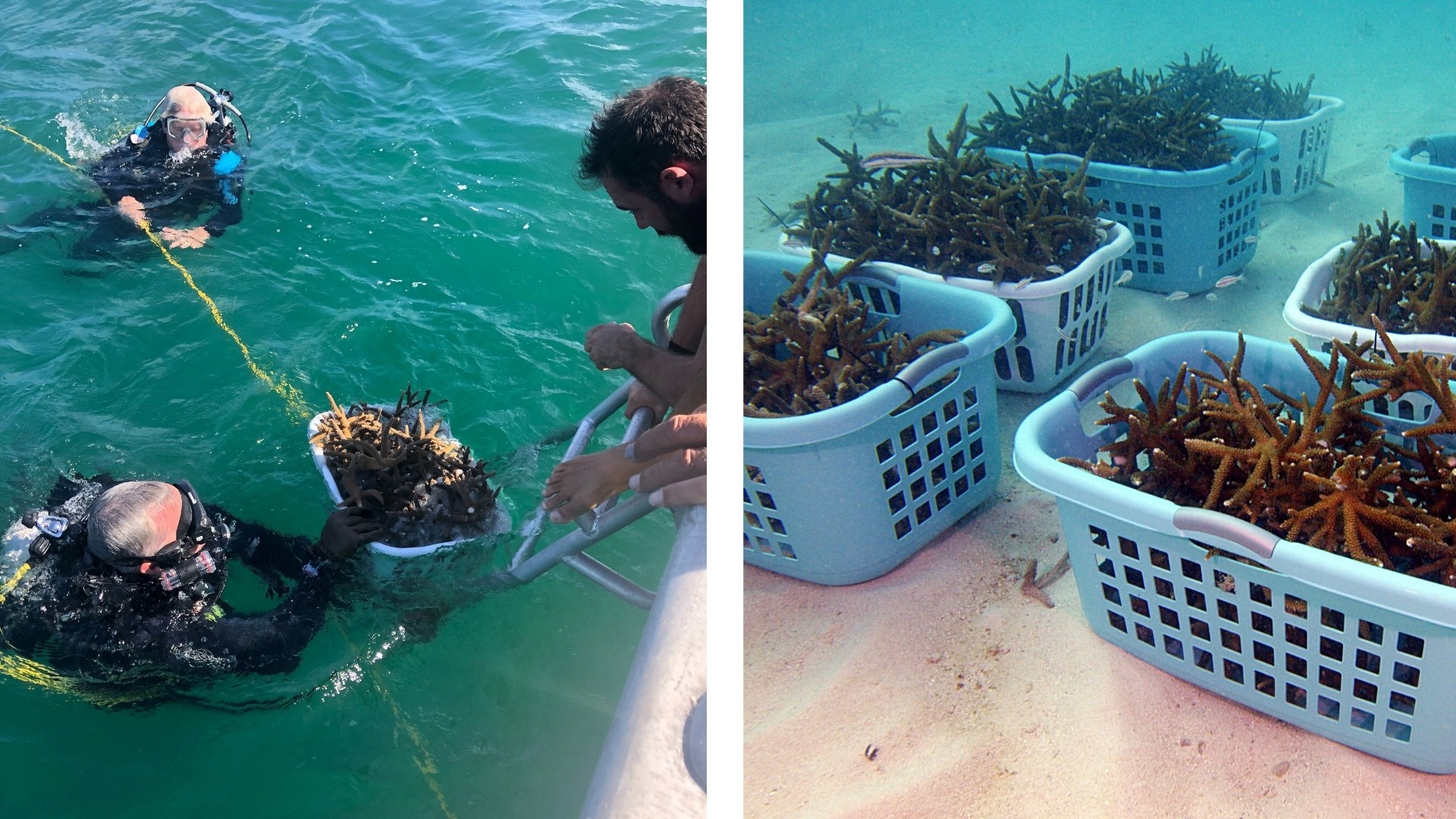 Now that the Tampa Bay Buccaneers have claimed the 55th Super Bowl title and even though Florida won't be hosting Super Bowl 2022, our work still doesn't end. We are taking the lead on introducing another species to our 100 Yards of Hope site, but this one is a little different than the coral out planted before it. Diadema or long-spined sea urchins, are crucial reef animals that grazes on algae, which can inhibit coral settlement and growth.   Following a nearly complete mortality event that swept through the Caribbean in 1982, these important grazers have never recovered in Florida or many other parts of the region.
We have collected over 150 of these urchins and will be relocating these urchins to 100 Yards of Hope, an area that upon initial observation did not have many if any of these urchins. The hope is to improve population density at this restored reef in order for these urchins to more readily spawn and reproduce. With our partners, we will continue to monitor the success of this relocation to determine if it is a viable option for long term restoration techniques.