K-12 Outreach with the Phillip and Patricia Frost Museum of Science brings interactive, STEM-based learning activities and exciting science demonstrations directly to schools and communities. Designed for children in grades K-12, each experience inspires students to appreciate science in a whole new way!
Frost Science Outreach programs include:
STEM-focused, NGSSS-aligned curriculum (standards available upon request per grade)
All hands-on activities and supplies needed for each program
Two specially trained science educators to bring your outreach experience to life
Depending on distance and travel time from Frost Science to the outreach location, an additional travel fee may apply.
Nest Excavation for Sea Turtles (NEST)
During this limited-edition outreach program, participants will have the opportunity to learn about sea turtles, including their nesting habits in South Florida, the threats they face daily, and what we can do to protect and conserve them. LEARN MORE
Hands-On Activities
$250 for one 30-minute session I $175 for each additional 30-minute session
25 participants maximum per 30-minute session
Catapult Engineering Challenge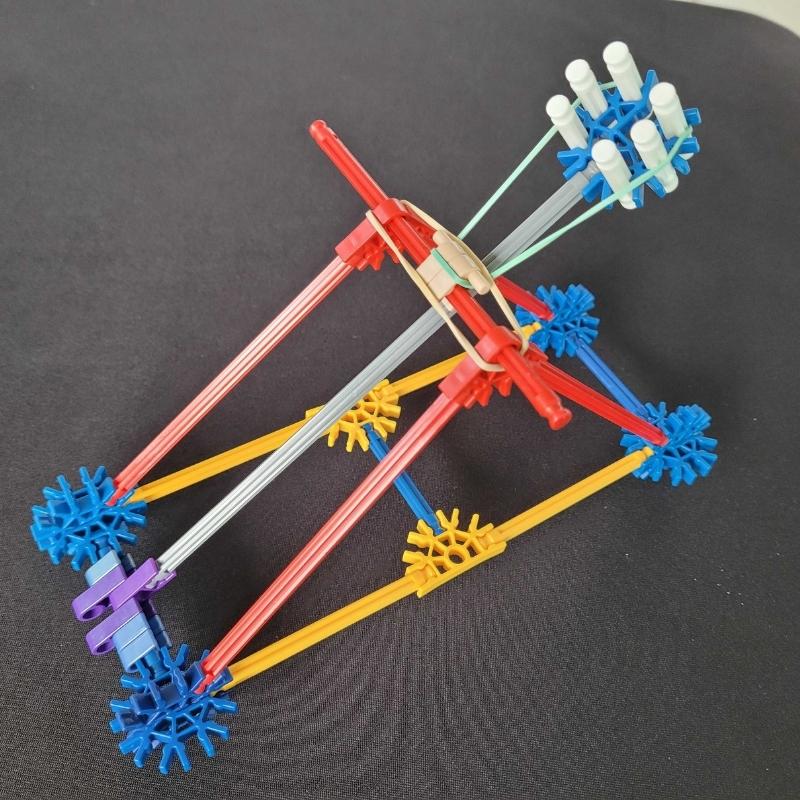 Take flight into engineering design as your students build and test their own catapults. Students will use materials like K'Nex, cardboard and rubber bands to build a catapult, then test their device for distance and accuracy. Along the way, they'll discover the principles of engineering design and physics.
Recommended for grades 4-8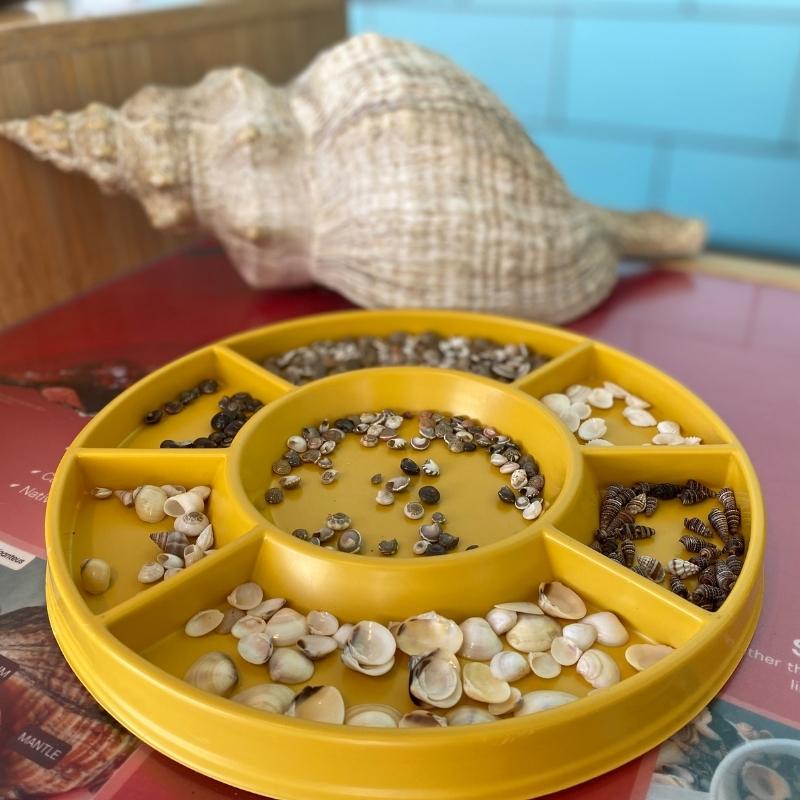 Bring the collections of Frost Science to you! In this exciting activity, students will get a chance to see artifacts from our museum collection up close. From shells and teeth to minerals and antiques, this activity has something for every student to discover.
Recommended for grades k-8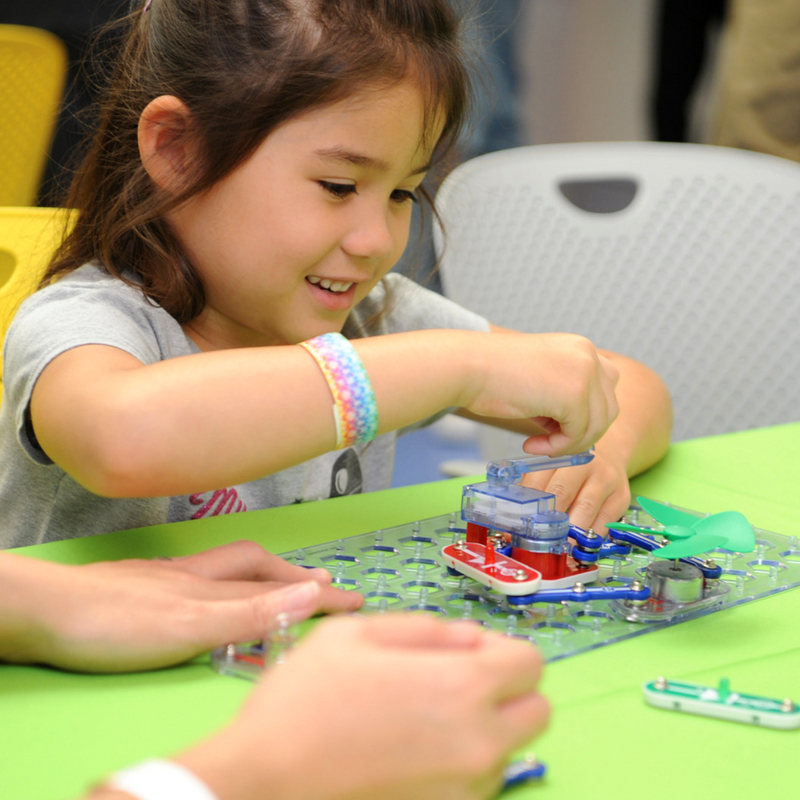 Learning about electrical conduction is a snap in this hands-on circuit exploration. Students will discover the basics of energy and electricity as they use problem solving skills to build circuits that glow, buzz, and even move. Just be careful not to short-circuit!
Recommended for grades 2-8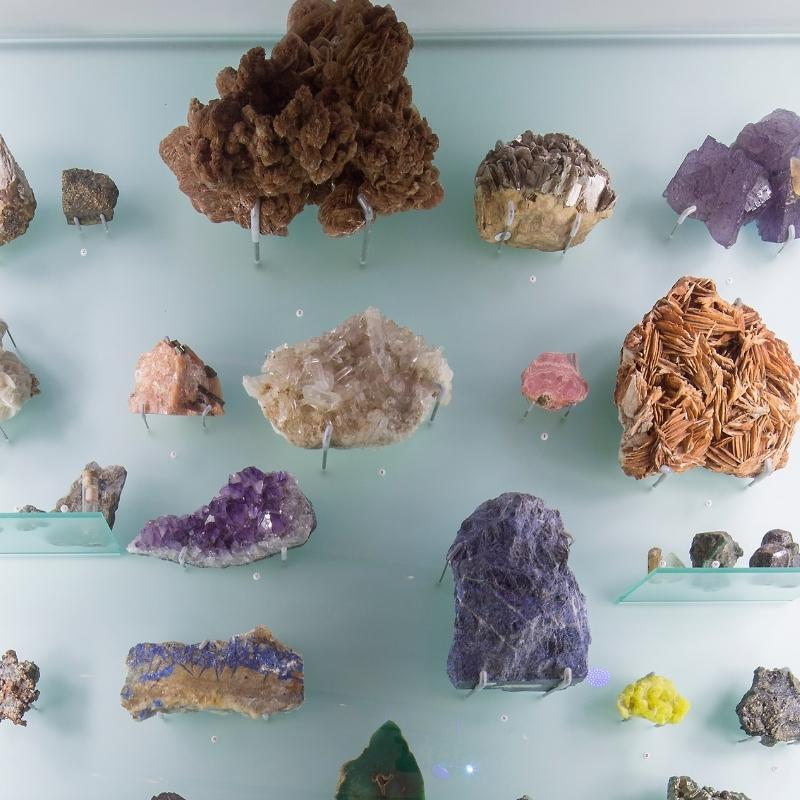 Dig into geology as your students learn to sort and identify rocks and minerals from the Frost Science collection. Then students will be able to conduct experiments to study magnetism and luster. Finally, they'll take on the role of backyard geologists as they learn about limestone and South Florida's unique history.
Recommended for grades 4-8
Shows and Demonstrations
$300 for one 30-minute show I Additional shows may be added for $250 each
100 participants maximum per 30-minute show | An additional fee may be applied for more participants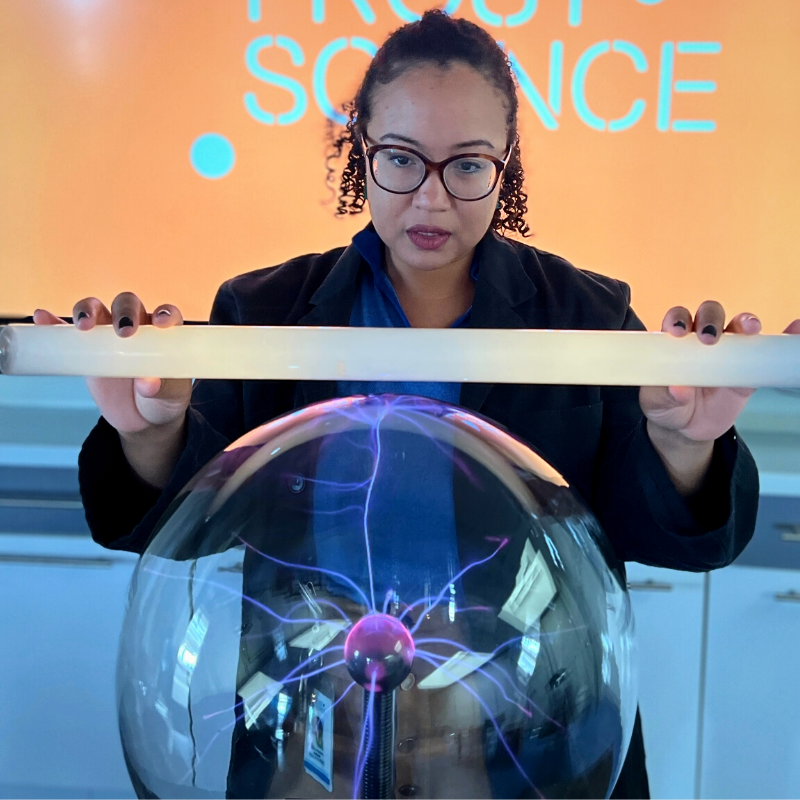 Join us for an out of this world exploration into the fourth state of matter. After playing a game to understand solids, liquids and gases, students will learn about the most common state of matter in the universe, plasma! Explore the role of magnetism and electricity in our universe through experiments conducted with our Plasma Globe. Then discover spectroscopy to take exploration to the stars and beyond.
The Chill Zone: Liquid Nitrogen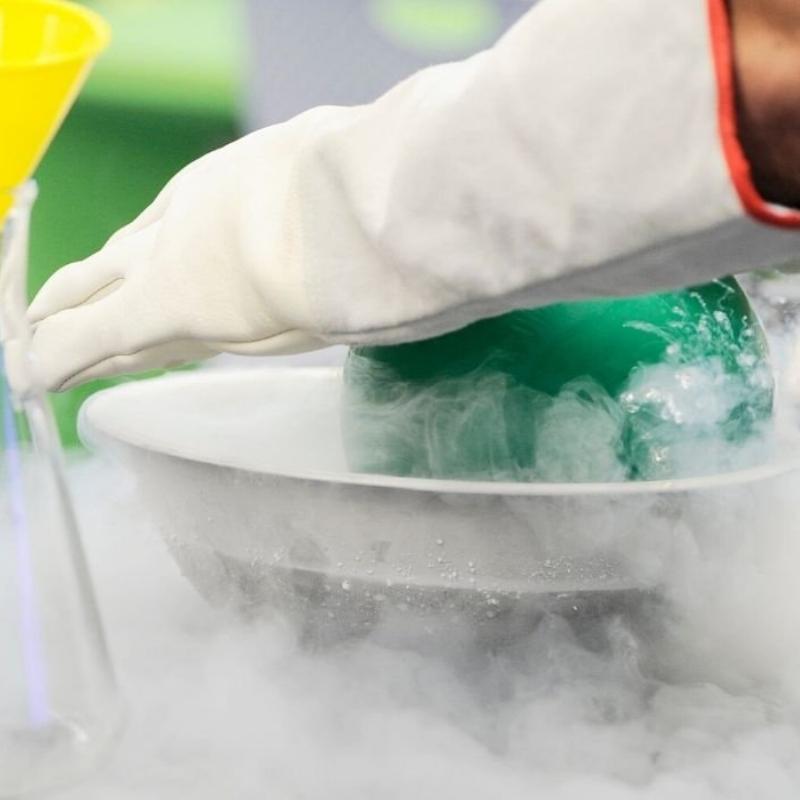 Explore physical reactions by freezing everyday objects with liquid nitrogen. Watch as balloons, flowers and other objects undergo a physical change when exposed to extremely cold temperatures (-321°F to be exact). Make sure to stay for our grand finale as we create a simulated cloud (thunder and all!).
Night Sky Telescope Viewing ($1,000 for two hours for up to two telescopes)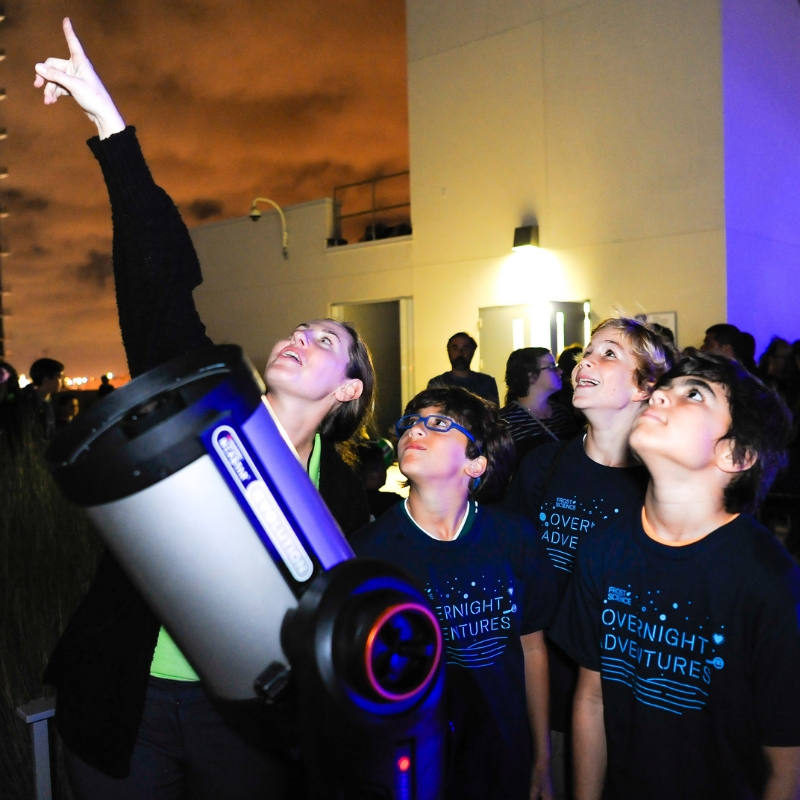 Enhance a special evening event under the stars with a night sky telescope viewing*! Bring the far away beauty of celestial objects up close and experience the night sky as never before. Participants will have the opportunity to view celestial objects** in the night sky as well as learn about telescopes and astronomy.
*Night sky telescope viewings are weather permitting. No refunds or cancellations will be provided for inclement weather or poor visibility. However, if there is an appropriate location and power supply, we will provide a supplemental weather-appropriate activity when possible.
**Celestial objects in the night sky will vary depending on the time of year and event location.
***Experience capacity will depend on the location space.
Portable Planetarium (Starting at $1,000 for 2-hours of programming)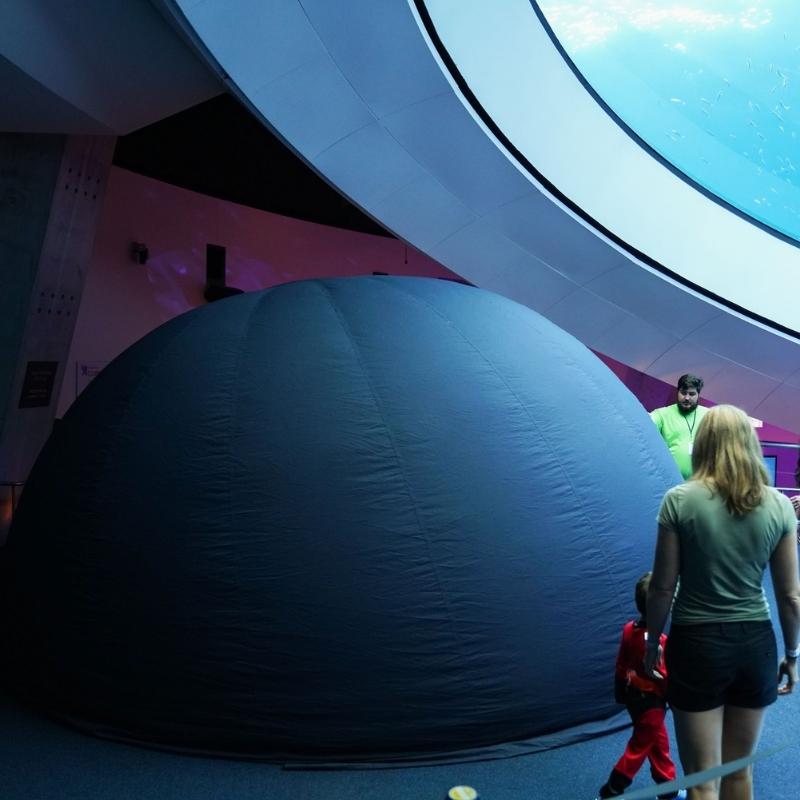 Explore the cosmos as you step inside the Frost Science Portable Planetarium. Participants take a guided journey through the night sky and discover educational facts about our solar system and other key celestial objects that they can find when they look up at the stars. Limited to 30 students per presentation (35-person total capacity, including teachers and presenters). The indoor-only, inflatable dome can be used in auditoriums, gymnasiums, cafeterias, media centers and libraries with an uncompromised space of 20' x 20' x 20'.
Build Your Own Outreach (Starting at $1,000 for 2-hours of programming)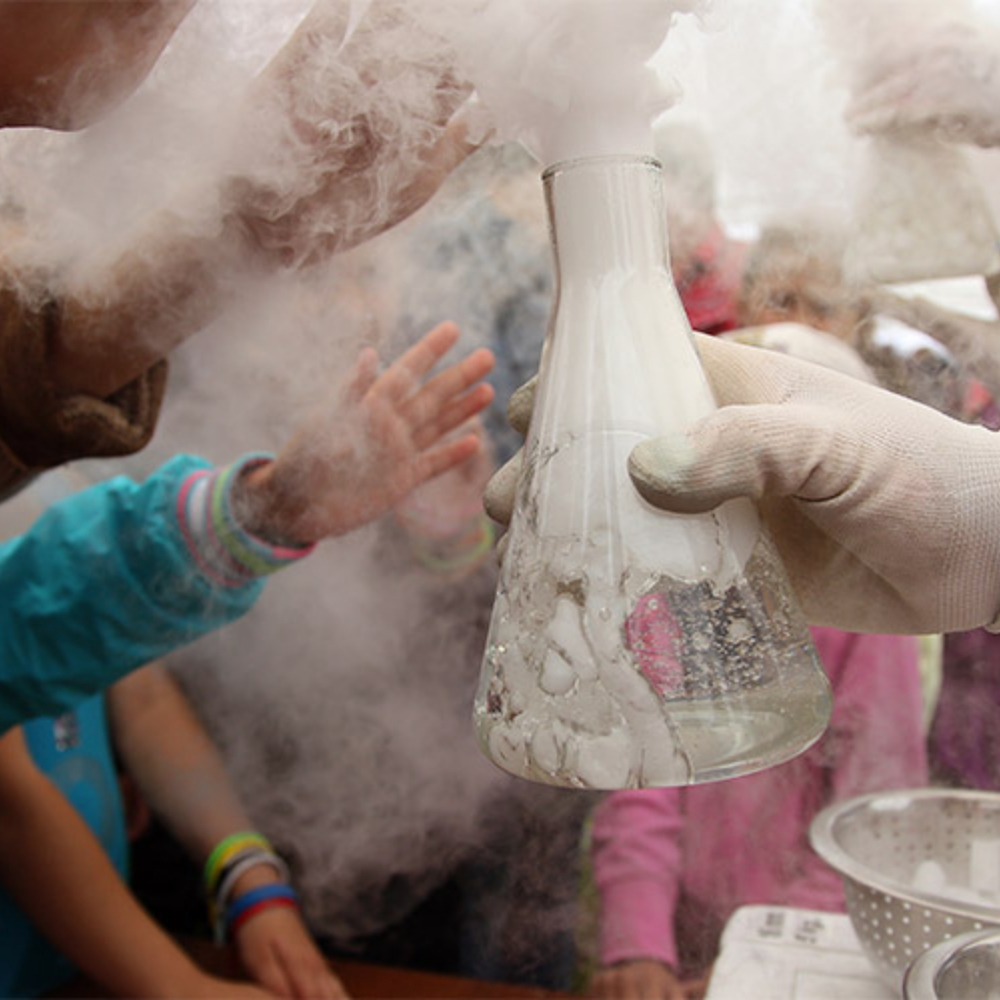 Do you have a specific vision for your event? Not a problem! The build your own outreach program is our most flexible program. We will work with you to create an outreach program that provides you with the experience you want for your event.
Experience capacity will depend on the final program.