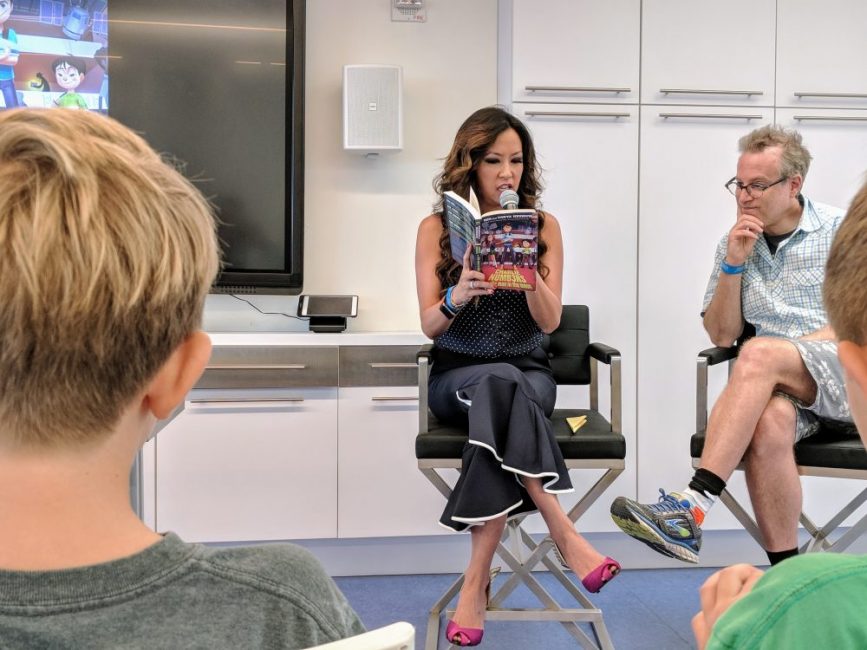 It was a busy and bustling holiday season at Frost Science! We welcomed some of the largest crowds since our opening through our doors, sending 2017 off on a wonderful high note. Along with our festive crowds, we invited our members to join us for a wintery members-only event along with welcoming a New York Times bestselling author for a special children's book reading.
Red Dot/Spectrum Art Fair
The month kicked off with the city in full creative tilt for Miami Art Week. For the first time in its history, Frost Science formed an innovative cultural collaboration with two of the week's most preeminent fairs: Red Dot Miami and Spectrum Miami. From December 6 – 10, guests who purchased a Total Experience Ticket at the museum were granted free admission to Red Dot Miami, Spectrum Miami and its "show within a show," ArtSpot Miami. Frost Science members also received free admission to all three shows simply by flashing their membership ID. It's the first of many cultural collaborations to come!
Member Morning: Frost-y Fun
Last month, we invited members to "chill" with us for a with a special winter-themed Member Morning. From 8:30 a.m. to 9:30 a.m., they explored the museum without the crowds and enjoyed special demonstrations in the MeLaβ using dry ice and snow polymer. Members were also treated to early bird shopping hours at the Science Store featuring 20% off their entire purchase after warming up with a complimentary cup of drip coffee in the Main Atrium.
Book Reading: Charlie Numbers and the Man in the Moon
What does a super-sleuthing math whiz have in common with paper airplanes? Guests at last month's book reading event know the answer! On Saturday, December 23, we welcomed New York Times bestseller Ben Mezrich and his wife Tonya for a reading of their newest book "Charlie Numbers and the Man in the Moon," a children's book based on a mathematical whiz kid who solves crime in his spare time. Ben, who also authored "Bringing Down the House: The Inside Story of Six M.I.T. Students Who Took Vegas for Millions" and "The Accidental Billionaires: The Founding of Facebook, A Tale of Sex, Money, Genius, and Betrayal," answered questions from the audience while Tonya read a chapter from the book. After the reading, guests competed in a paper airplane competition, with the authors staying on hand to sign copies of the book.
There's plenty more happening at Frost Science next month, too. Be sure to visit our calendar of events for more details on our schedule.