UBMS offers a rich and varied four-year program for students that includes both academic year and summer components. Over 28 Saturdays each academic year, students participate in college preparation activities, interactive courses in science, technology, engineering, and mathematics, field trips, cultural events, family seminars, tutoring and computer-based projects. The summer component, called IMPACT (Integrated Marine Program and College Training) focuses on marine science as an avenue for introducing students to interdisciplinary sciences, and is conducted in partnership with the University of Miami's Rosenstiel School of Marine and Atmospheric Science. As a whole, the curriculum is designed to meet students' individual needs while challenging them to higher achievement and college pursuits.
Academic Year
The academic year experience is made up of a Fall and Spring Saturday Academy, with supplemental after-school programming during the week. Each student chooses one course option per semester, with new options available each year. Although course content focuses on science, technology, engineering, or math, they also incorporate language and presentation skills. The curriculum consists of chosen academic coursework and activities, SAT/ACT preparation and college readiness seminars. An additional key component of the Saturday Academies is active student involvement in community events such as the Baynanza beach clean-up, as well as various signature museum events, including Brain Fair and Astronomy Day. Special events throughout the year, including a Winter Showcase, an annual team-building camping trip, and Awards Ceremony are designed to recognize student talent, interest and accomplishments.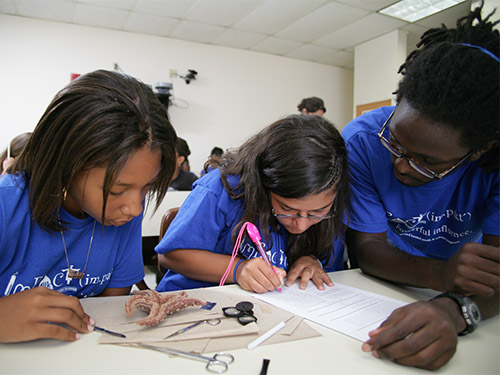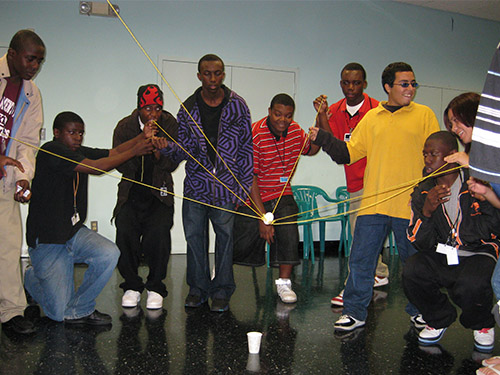 Summer
The IMPACT summer program is a six-week experience that takes place at the University of Miami's Rosenstiel School of Marine and Atmospheric Science. The program focuses on a core marine science curriculum, and each week includes the theory, practice and tools associated with a different subject: oceanography, marine biology, marine geology, meteorology, marine ecology and resource management. Throughout the summer, students join outdoor field experiences, conduct research projects mentored by graduate students and Miami-Dade County Public School teachers, attend field trips to state parks and marine sanctuaries, and even join shark-tagging research expeditions. At the end-of-summer symposium, students present their projects and are recognized for their accomplishments by museum staff and scientists, as well as their families and peers.