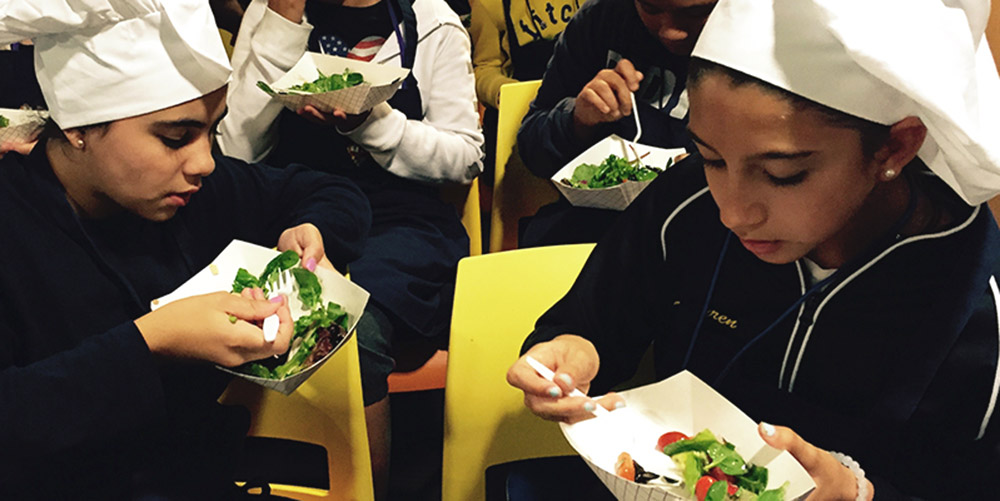 We know that nutrition and health can either hinder or enhance a student's life, and that science museums can be impactful venues for addressing health disparities in our nation's youth. With these factors in mind, Frost Science partnered with the University of Miami and the New York Hall of Science to create the GROOVE research project, which runs from 2012 to 2017.
GROOVE utilizes emerging technology to develop new hands-on teaching strategies that will motivate middle school girls' interest in the health sciences and enhance their conceptual understanding of the importance of nutrition and exercise to their overall health. Examples of program activities include designing food trucks with healthy menus, dance competitions and a walkathon. GROOVE provides participating girls with STEM career awareness and emphasizes family involvement in supporting healthy behaviors. In addition, GROOVE is developing content for the museum: MeLaß, an exhibit exploring the effects of everyday choices on human health, will feature an interactive experience designed by the GROOVE girls.
Program Objectives
With a focus on middle school girls, GROOVE seeks to develop a science-rich health education resource that:
motivates interest in adopting a healthy lifestyle
emphasizes eating right and being active
stimulates interest in nutrition and physiology-related STEM career pathways
increases family awareness of the importance of good nutrition and physical activity for children's health
contributes to the research on the use of a 3D virtual world environment as an education intervention strategy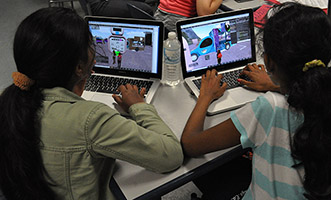 Research is a major part of the intensive GROOVE summer enrichment program for middle school girls. Girls are randomly selected to participate in one of two three-week summer camp experiences, each with variations that aid in our studies.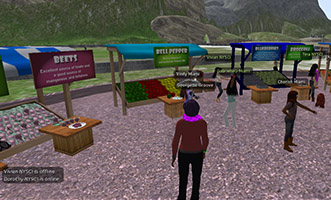 MeLaβ, one of the museum exhibits, will include a food truck kiosk and an array of world cuisines from menus developed by the GROOVE girls.