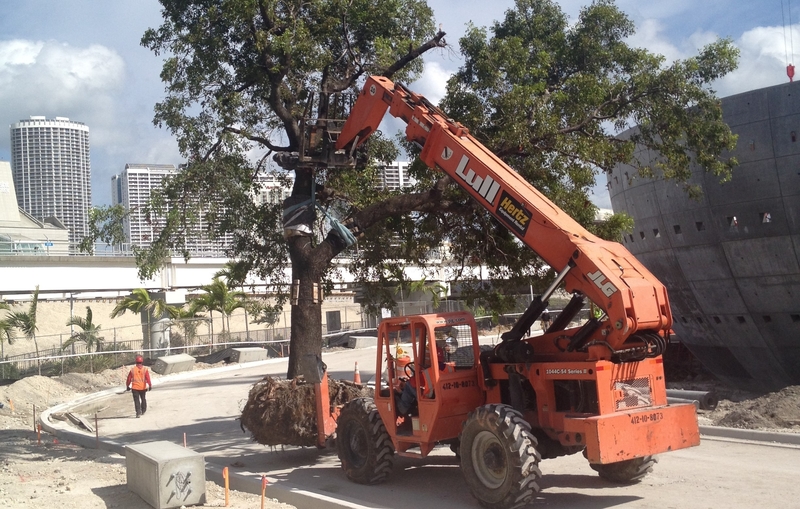 The plaza area for our new Phillip and Patricia Frost Museum of Science will be a land of infinite possibilities, as well as a graceful meeting of form and function. Located between our museum and the Perez Art Museum Miami, planters with native trees, plants, and flowers will provide a place to lounge and relax during your exciting museum visit, or just enjoy the weather and the view out over the park and water. It will also be a place to hold spectacular special events and programs – day or evening, weekday or weekend. Even the planters themselves – their placement, distribution, and the soil, plants, and flowers within each one, represent a recreation of some of the natural features of the beautiful south Florida environment.
The plaza is taking shape, and you can begin to more easily imagine yourself there, taking in the view, or being there for an exciting special event. To help you imagine, here is what's happening on the plaza now, along with some fascinating facts about what we're creating.
Fascinating Facts
The planters are arranged in "a perfect grid with a thousand possibilities," meaning that the arrangement within each planter on the grid is unique.
The design of the planters are such that you can sit and talk with others, or lounge and relax.
The planters are irrigated from a rain collection cistern.
Each planter weighs up to 28,000 pounds – and that's before soil and plants are added.
The soil composition in each planter (called the "soil profile horizon") recreates the natural environment of the plants in that planter – sandy layer on the bottom (to aid drainage), the horticulture layer, or root layer, in the middle, and the organic soil with nutrients on the top.
The planters closest to the water will have grasses and perennials that flutter in the ocean breeze and bloom purple, blue, or white. The next row of planters will be more jungle-like, with philodendrons of large green and purple leaves. Bromeliads of bright pink, green, or purple are in the next row. And nearest the garage on the ground floor will be shade-loving ferns.