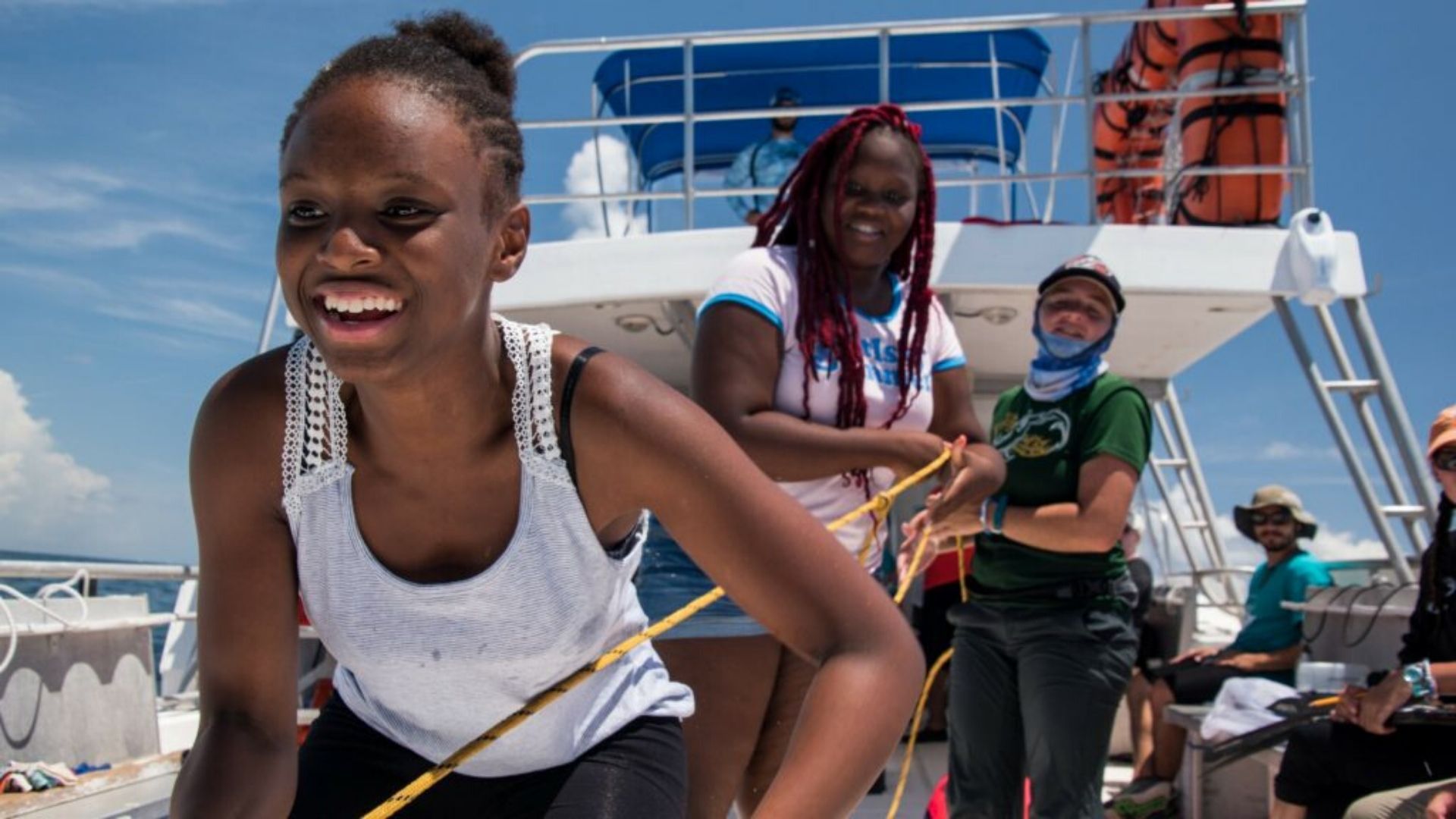 Youth are the future of science. Science stories told through their eyes can be compelling and helps engage their peers in new ways about the importance and relevance of science in their lives. At Frost Science, we believe science can also be a powerful pathway to prosperity. The Frost Science award-winning Upward Bound Math and Science (UBMS) program, funded by the U.S. Department of Education, recruits top-notch students, who are first-generation college bound, from Title 1 schools in the Miami area, and enrolls them in a four-year, after-school, weekend and summer curriculum focused on science and technology that nourishes a culture of intellectual curiosity. Since its inception in 1999, Upward Bound has made a clear and lasting impact on over 1,000 students, with 98% graduating from high school, and around 95% continuing on to university.
As part of our Frost Science@Home digital platform, we are excited to share a series of videos our UMBS students created to tackle compelling science topics through short informational videos for the public, many of which feature local experts and scientists. These videos were made entirely by the students, including storyboarding, scripting, filming and editing. For those that have visited the Frost Science Aquarium, you may remember some of these videos as part of our exhibits!
Science Stories: Invasive Species
Learn about invasive species, non-native organisms that are inhabiting a specific area with damaging impacts to the local ecosystems, and how they can be stopped. This film won the Youth Making Ripples Film Festival viewer's choice award in 2018.
Science Stories: Bioluminescence
Did you know that some animals can actually glow? Discover how as you learn about bioluminescence, the process of light being emitted by living things through chemical reactions in their bodies.
Science Stories: Coral Reef Restoration
Coral reefs around the world are being severely impacted by climate change and rising ocean temperatures. Dive into the work scientists are doing to help save the reefs through reforestation efforts.
Science Stories: Poison vs. Venom
Discover the key differences between poison and venom as you ingest and inject the science behind toxic creatures and their natural defense mechanisms.
Science Stories: Coral Reefs
Travel beneath the waves to discover the world of coral reefs, underwater ecosystems filled with beautiful and diverse life and how they play a critical role in protecting coastlines.
Science Stories: Seagrass
What's a flowering plant that grows entirely underwater? Seagrass! Learn more about these plants and the importance role they play in marine ecosystems.