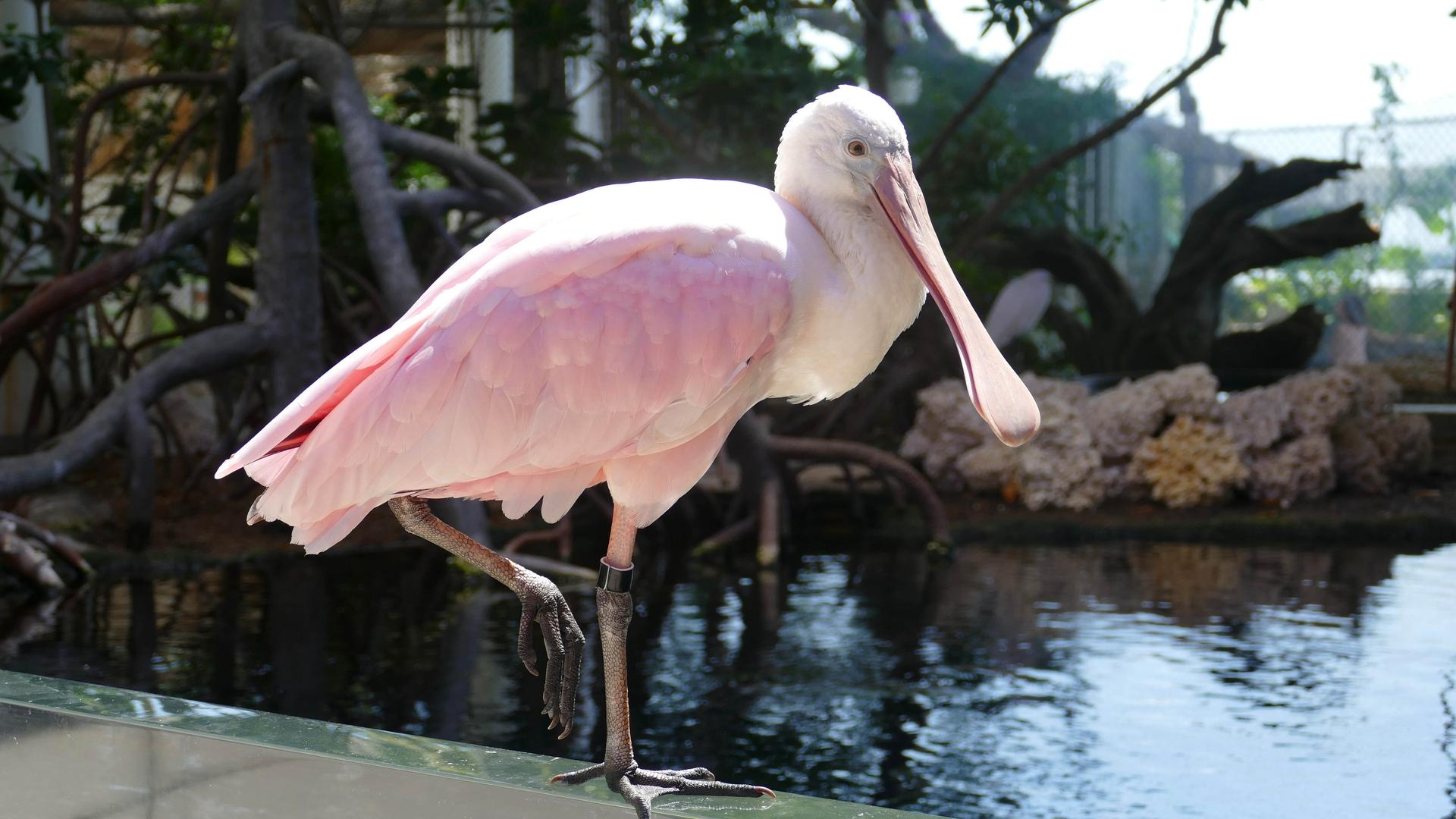 How do we care for our diverse wildlife at Frost Science? In this next edition of Frost Science@Home, we interviewed our Frost Science veterinarian, Dr. Kristen Dubé, aka Dr. K, who has been working with our wildlife and animal husbandry team for several years. Dr. Dubé, along with the rest of our team, are continuing to provide our animals with dedicated, professional care even though the museum is closed temporarily to the public.
Can animals be affected by COVID-19?
Dr. Kristen Dubé, Veterinarian, Frost Science:
COVID-19 is a disease caused by a new and specific type of coronavirus. Many other different types of coronaviruses also exist and can cause illnesses in people or animals. Though research into the exact origins of COVID-19 is ongoing it appears to have originated in particular wildlife in a province of China. The virus then changed on a genetic level to be able to infect and be transmitted between people. As this disease originated in China, there is no current evidence that any populations of wild animals outside of this area carry this type of coronavirus.
It's important to remember that although this specific coronavirus is suspected to have emerged from a wildlife source, there is currently limited evidence that other animals, including pets, can be infected with it. At this time no animals in the US have been identified with the virus or have been shown to be able to spread it. The current disease can only be spread by people. It is important to note that although animals here haven't been shown to carry or spread this disease, it is always important to practice good hygiene and wash your hands after contact with animals.
What measures are taken at Frost Science to protect the animals from diseases?
Dr. Dubé: The health and safety of the animals at Frost Science is of the utmost importance at all times. A dedicated team of highly trained professionals care for the animals daily and closely monitor them and the environments they live in around the clock.
Nationally recognized zoo and aquarium guidelines are followed to prevent diseases, and rigorous cleaning and disinfection protocols are always enforced.
With the emergence of COVID-19, additional disease prevention protocols have been a priority to protect our guests and staff. These include posted information on the disease and proper hand washing and hygiene, social distancing recommendations and increased regular disinfection of high-contact areas and additional hand sanitizing stations. We are continuously reviewing new information on COVID-19 to ensure the health and safety of our guests, staff and animals.
Is there a test for COVID-19 in animals?
Dr. Dubé: No clinical testing is currently available for animals in the US yet, but tests and testing capacity is being developed.  This testing is being developed as a precaution, as we learn more about this disease. Early evidence shows that thousands of pet samples used to develop the test have shown no positive results.
Infectious disease experts and multiple US and international human and animal health organizations agree that there is no evidence to indicate that pets can become ill with COVID-19 or that they can spread it to other animals, including people.
With the museum closed due to COVID-19, we are losing admission and event revenue that we so heavily rely on. Please consider making a tax-deductible donation to help offset the cost of animal care and virtual programming during this difficult time. All donations, however small, will have an immediate impact.
For questions on different ways to support Frost Science, please contact advancement@frostscience.org