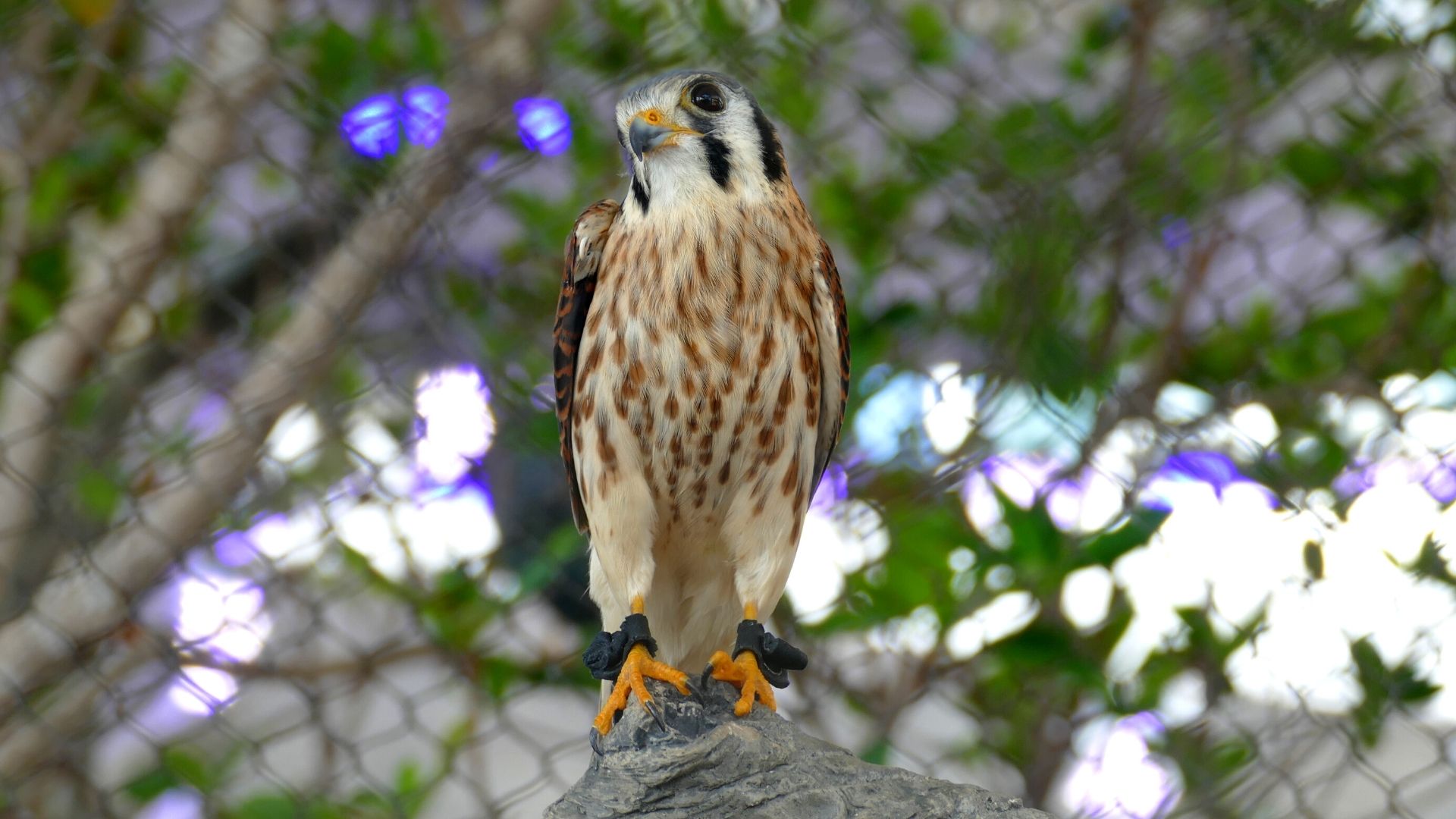 Our resident Frost Science veterinarian, Dr. Kristen Dubé, aka Dr. K, has provided us with an update on what is now known about animals and COVID-19 (Coronavirus) since our previous interview with her on March 17. Dr. Dubé, along with the rest of our dedicated animal husbandry team, are continuing to follow the science behind the virus to make sure our animals receive the appropriate care they need.
To learn more about animal care at Frost Science, watch Dr. Dubé's recent Virtual LIVE@Frost Science presentation below.
What is now known about animals and COVID-19?
Dr. Kristen Dubé, Veterinarian, Frost Science:
The range of animals that can contract any virus is called the "host range" of the virus. It has been discovered that the COVID-19 virus can only interact with certain susceptible species depending on "receptors" in the respiratory tract (nose, throat and lungs).
If the correct receptors aren't present in the animal's body, then the virus can't attach and interact with the animal's cells, and be activated to cause illness. In new research of this disease, early studies have shown that besides people, in a controlled lab setting, certain other mammal species may have the receptors needed for COVID-19 to attach.
Having the right receptor doesn't mean an animal will get sick from or spread the disease; it just means there is a place for the virus to attach and possibly activate. Humans remain the best host for COVID-19 as the virus has adapted on a genetic level to infect and spread between people, and in certain cases cause significant illness.
What new information is known about COVID-19 in zoo animals?
Dr. Dubé: Recently, a tiger at a New York zoo tested positive for SARS-CoV-2, the virus that causes COVID-19. This is the first zoo animal to test positive for this virus in the US. The tiger showed signs of a respiratory illness and was tested to determine the cause of its illness. The tiger has mild signs as seen in people (dry cough), is making daily improvement and is expected to make a full recovery.
How did the tiger get COVID-19 and can it be spread to the other zoo animals?
Dr. Dubé: Public health officials believe the tiger became sick after being exposed to a zoo employee that was infected with COVID-19 but was unaware they had the disease and not showing symptoms.
Animals in other areas of the zoo remain healthy and are not showing any signs of disease. Animal care staff at the zoo are wearing appropriate personal protective gear around animals that may be susceptible to COVID-19, including great apes. Zoo staff, the CDC and other US government agencies are monitoring this situation for any changes.
Can animals at Frost Science or pets become sick with COVID-19?
Dr. Dubé: Fortunately, as shown in recent research regarding the virus host range, this disease can only infect certain mammals, and so cannot cause illness in the diverse species seen at Frost Science.
Although there are reports of two dogs and two cats in Europe and Asia that have tested positive for COVID-19, to date the CDC has not received any reports of pets becoming sick with this disease. Infectious disease experts and multiple international and domestic human and animal health organizations continue to agree there is no evidence to indicate that under natural conditions (outside of a controlled lab setting) that pets or other domestic animals including livestock, can spread COVID-19 to people.
Out of an abundance of caution and until more is known about this virus, any person who has tested positive for COVID-19 should however restrict their contact with pets just as you would restrict your contact with people. People should also always continue to practice good hygiene (including hand washing) when interacting with and handling animals.
<
With the museum closed due to COVID-19, we are losing admission and event revenue that we so heavily rely on. Please consider making a tax-deductible donation to help offset the cost of animal care and virtual programming during this difficult time. All donations, however small, will have an immediate impact.
For questions on different ways to support Frost Science, please contact advancement@frostscience.org