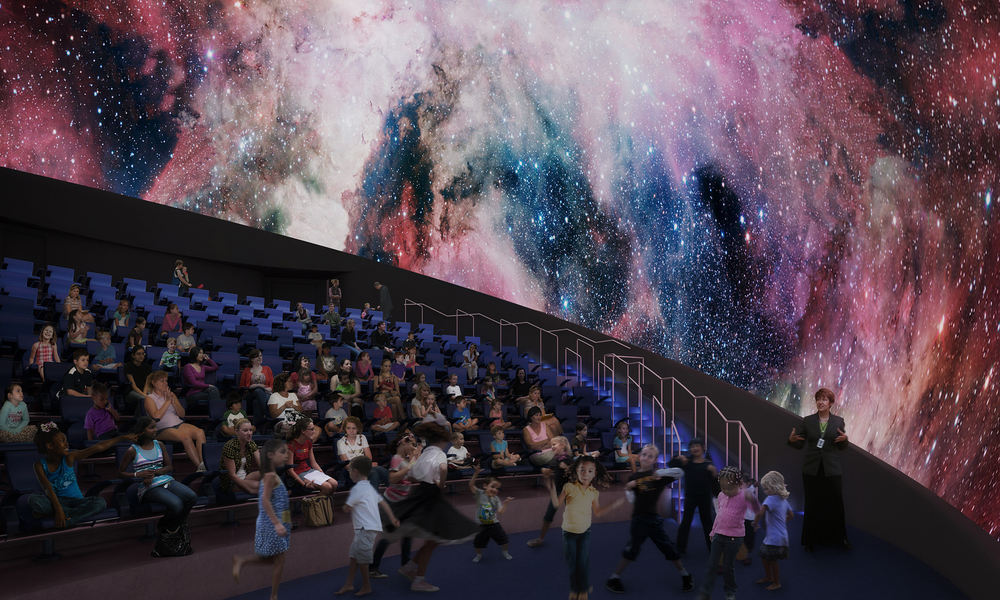 One of the goals of the Frost Planetarium is to sweep you away to far-off galaxies and immerse you in the beautiful and educational details of other worlds. The experience needs to be believable and transportive. That means we rely on leading-edge technology to succeed. With that in mind, we are pleased to announce that we've chosen Sky-Skan, Inc., based in Nashua New Hampshire, to provide a complete 3D digital planetarium and visualization system.
"Sky-Skan's technology for 3D science simulation and show development is of the highest quality, and we're excited to be working with them, " says Brooks Weisblat, our Vice President of Technology. "They really stood out as a company deeply interested in understanding our goals and in making sure we had the tools to achieve them."
Sky-Skan launched in 1967 as the world's first company dedicated solely to producing gear to depict the dynamic visualizations of outer space on planetarium domes. Since then, the company has grown to provide digital full-dome science visualization, theater control, and show programming systems for hundreds of planetariums on six continents.
Here in Miami, the Frost Planetarium will feature 250 seats on a raked stadium-style platform, with seats angled back steeply so the visuals envelop your entire field of vision. Visitors will gaze into an immense hemispherical screen and enjoy guided tours of the sky and universe, as well as immersive shows on a wide range of fascinating science and nature topics. In some shows, visitors will wear 3D glasses, further enhancing the illusion of being immersed in fascinating environments.
Behind the scenes, ultra-high resolution, edge-blended video projectors fed by state-of-the-art graphics computers will deliver forty million pixels to the screen every 1/60th of a second, providing a vivid representation of the great wonders of the universe. The new system will automatically connect to science data repositories and update itself with the latest data about the universe so that repeat visitors will always have something new to see and learn. The installation of the system will include super bright LED lighting and a powerful 17-channel sound system.
"Our technology has taken decades to perfect and we are honored to receive a commission to equip a system in one of the world's most exciting cities," says Steven Savage, president of Sky-Skan. "Miami has always been a world-class leader in its planetarium programming and this tradition is clearly set to continue," he adds.