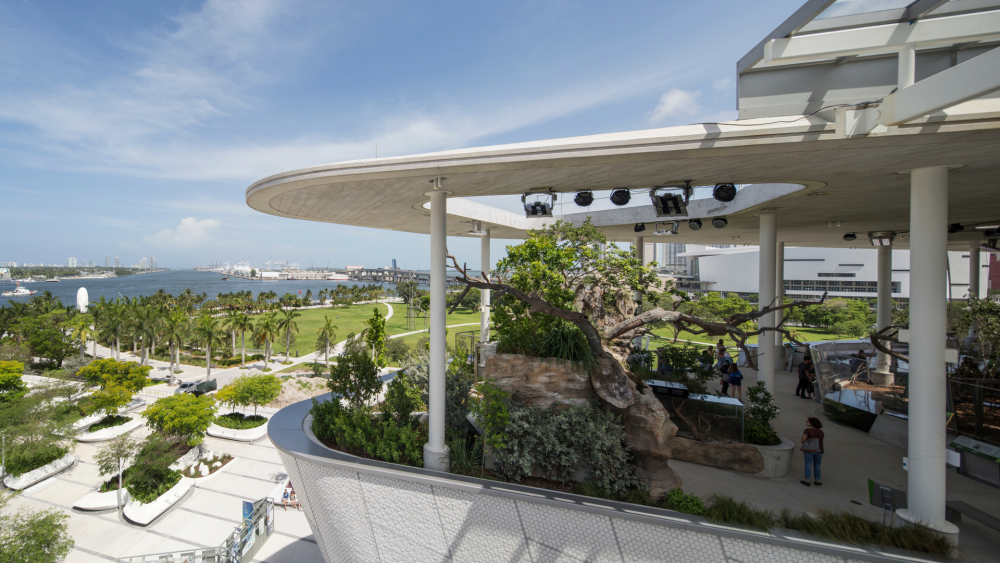 Today, Frost Science announced two major gifts it received from Royal Caribbean Cruises LTD and NASDAQ. These generous gifts follow other recent donations from OPKO Health, Inc. and Ladenburg Thalmann Financial Services Inc.
"Contributions from major corporations and local industries allow Frost Science to continue creating compelling informal science experiences that inspire learning and innovation," said Frank Steslow, President and CEO of the Phillip and Patricia Frost Museum of Science. "This generous funding will enhance the museum's ability to develop and execute world-class exhibitions, programs and curriculums on a global scale."
The $1.2 million gift from Royal Caribbean Cruises LTD will enable us to continue our ongoing programs while working together with Royal Caribbean on several initiatives that will extend beyond our walls, including community access support and habitat restoration.
"Miami has been home to Royal Caribbean Cruises LTD for nearly 50 years. It has been wonderful to see and be a part of what Frost Science has built to better serve our community," said Richard Fain, Chairman and CEO, Royal Caribbean Cruises LTD. "We are delighted to help the museum deepen Miami's connection with the environment and our unique ecosystem."
As part of this generous gift, our Aquarium's Vista level will be given a new name: Royal Caribbean Vista. One of the most popular exhibit spaces on the campus, the massive outdoor deck offers sweeping views of Downtown Miami and the Port of Miami, and features key South Florida ecosystems, including the Gulf Stream, coral reefs, mangrove forests, sandy shores, the Everglades and Florida Bay.
NASDAQ's $500,000 donation will support our daily operations and programs, including a number of the onsite interdisciplinary learning experiences. You may recall that earlier last year, NASDAQ hosted a remote opening bell ceremony beneath our iconic, 31-foot-wide oculus lens and viewing portal into the Gulf Stream Aquarium exhibit.
The recent corporate support will help support our exhibitions and programs, advancing our mission of inspiring and connecting people of all ages and backgrounds to enjoy science and technology, and to better understand ourselves and our world.