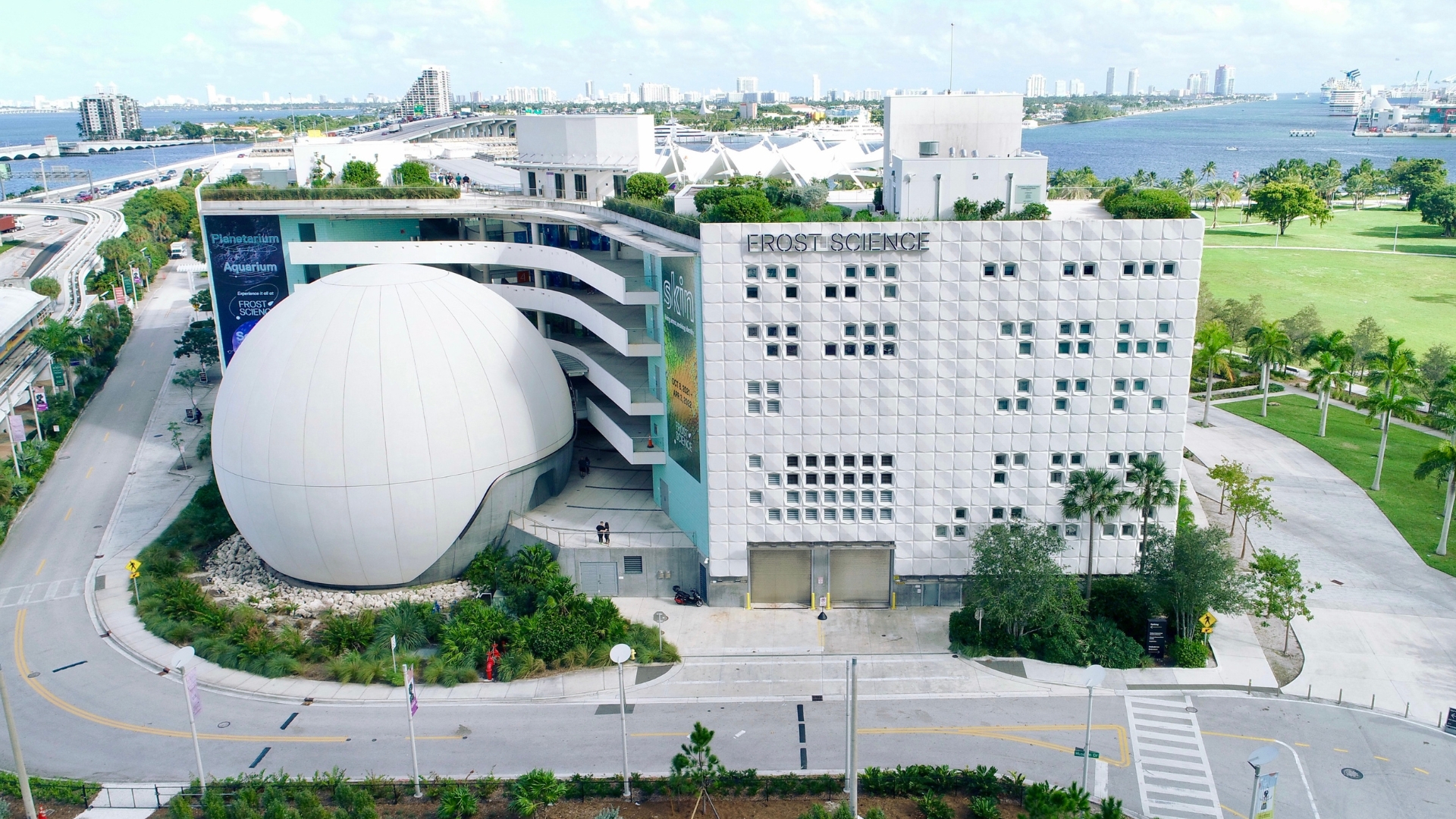 The Institute of Museum and Library Services announced today that the Phillip and Patricia Frost Museum of Science (Frost Science) in Downtown Miami is among 30 finalists for the 2023 National Medal for Museum and Library Service. Frost Science is one of three institutions in Florida to be selected as a finalist for this award.
The National Medal is the nation's highest honor given to museums and libraries that demonstrate significant impact in their communities. For more than 25 years, the award has honored institutions that demonstrate excellence in service to their communities.
"So many museums and libraries across the country are committed to providing programs that are vital to the health and growth of engaged communities. We are very proud to announce the 30 finalists for this year's IMLS National Medal," said IMLS Director Crosby Kemper. "These institutions represent the best of what museums and libraries do for their communities."
To celebrate this honor, IMLS is encouraging Frost Science's community members to share stories, memories, pictures, and videos on social media using the hashtags #ShareYourStory and #IMLSmedals, and engage with IMLS on Twitter, Facebook and Instagram. For more information, please visit the IMLS website.
National Medal winners will be announced in late May. Representatives from winning institutions will be honored for their extraordinary contributions during an in-person National Medals Ceremony this summer.
To see the full list of finalists and learn more about the National Medal, visit the IMLS website.