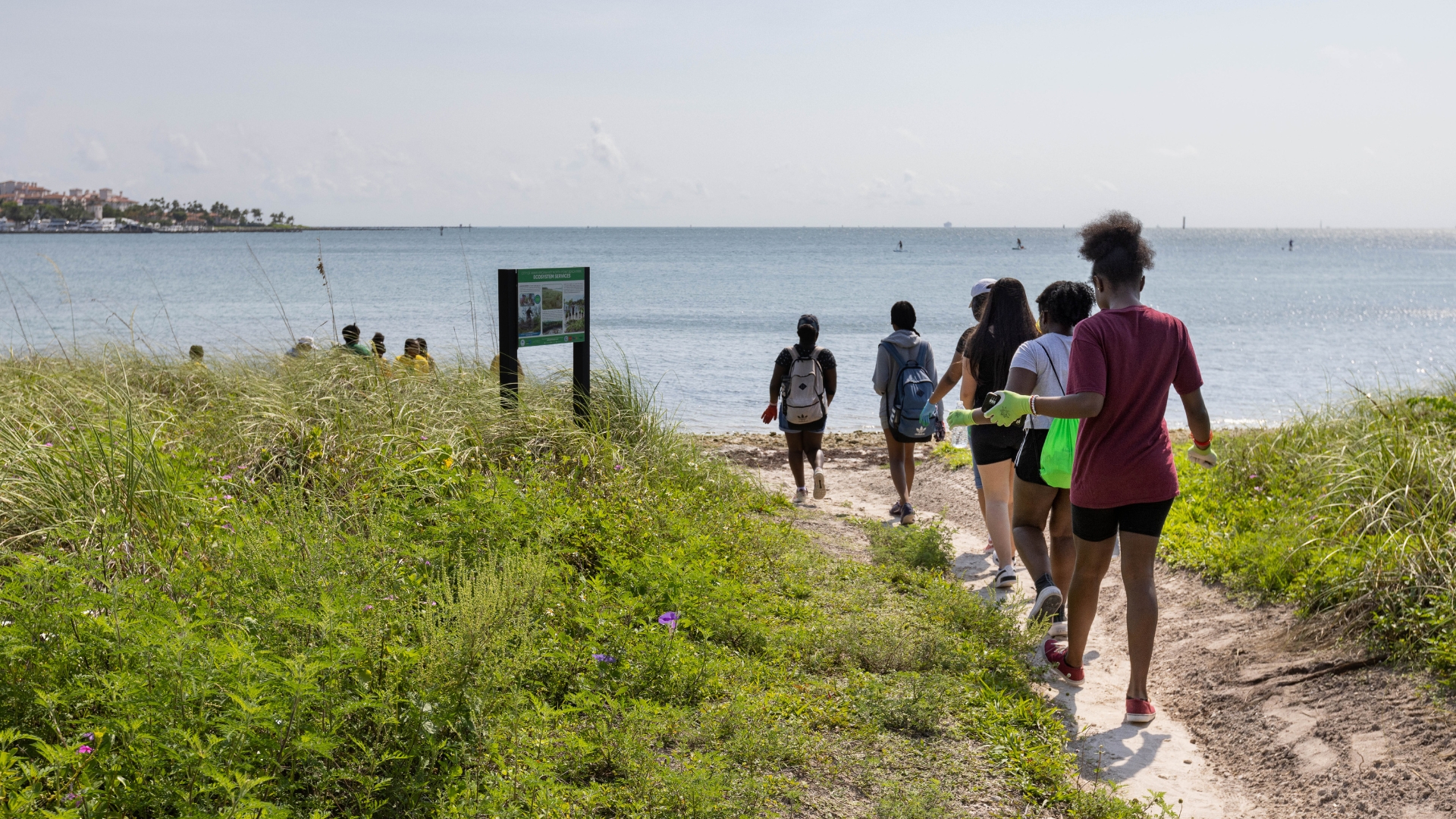 Frost Science is excited to announce that it is one of the recipients of the Coastal Habitat Restoration and Resilience Grants for Underserved Communities by the National Oceanic and Atmospheric Administration (NOAA). The grant program is provided through the Biden-Harris Administration's Bipartisan Infrastructure Law with funding leveraged from the Inflation Reduction Act. The funding for Frost Science will support a new program called Your Shores, aimed at engaging high school students from underserved areas in Miami-Dade County and fostering their education in STEM fields while restoring three vital Florida ecosystems: beach dunes, mangroves, and coral reefs.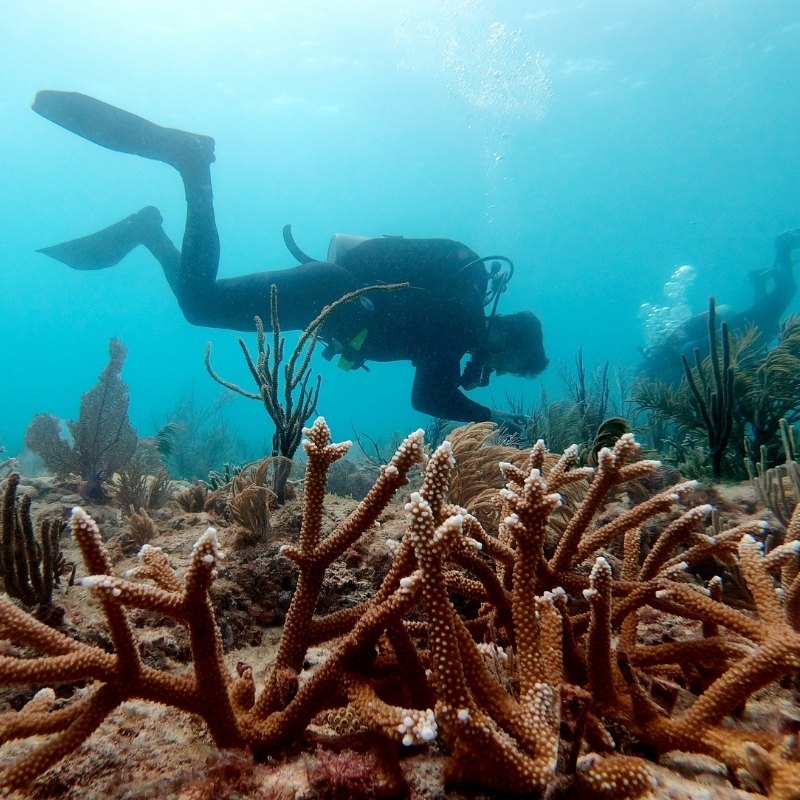 Your Shores will work with Miami-Dade students in grades 9-12 from Title 1 high schools, along with mentors enrolled in Frost Science's Upward Bound Math and Science (UBMS) program. UBMS is an award-winning program that prepares under-resourced teens for higher education and careers in STEM. The new initiative also involves Frost Science's conservation and citizen science programs, Museum Volunteers for the Environment (MUVE) and the National Coral Reef Conservancy (ReeFLorida).
The grant provides over $600,000 in funding for two years to train and certify 24 students and mentors in scuba diving and coastal restoration techniques who will dedicate every Saturday of the school year to enhancing Miami's critical habitats and fortifying our coastlines. The program will connect students to environments through conservation and restoration efforts while developing and enhancing skills in non-traditional and emerging fields such as marine technology and natural infrastructure solutions.
The students selected to take part in the Your Shores program will put their new scuba diving skills to use on Florida's Coral Reef by monitoring, maintaining, and enhancing corals in an offshore nursery, stabilizing beach dunes through native plantings, and conducting coastal biodiversity assessments. They'll also assess and map native mangrove vegetation, clear invasive species, conduct conservation assessments to monitor success, and remove and track marine debris. They will also prepare for their futures by working with mentors at Frost Science for ACT/SAT preparation, and attend seminars on restoration and college readiness.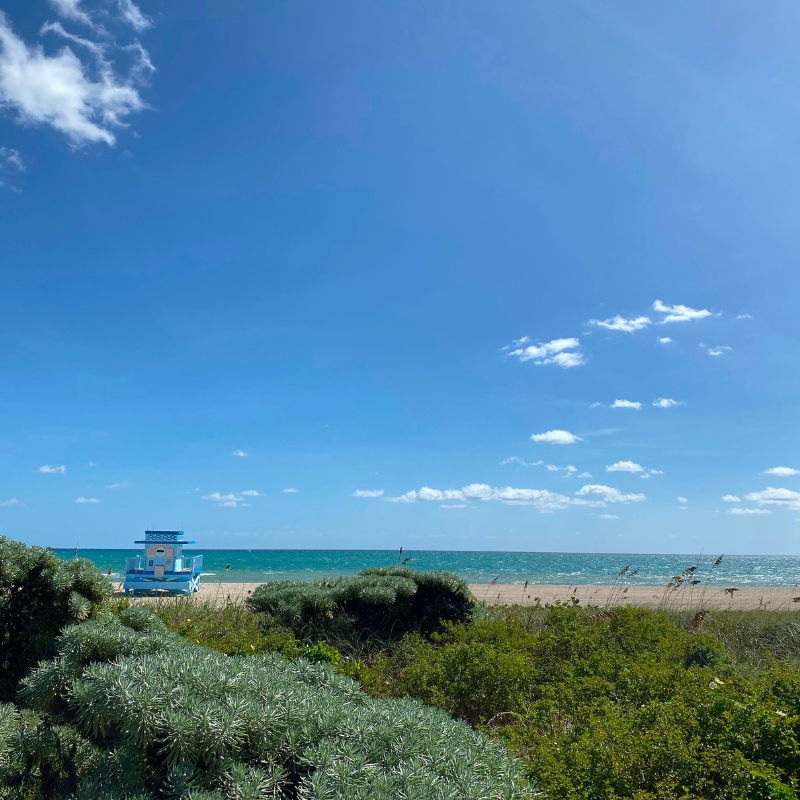 The program's focus area is Haulover Park, a protective barrier island adjacent to North Miami whose population is socioeconomically vulnerable. Haulover Beach is experiencing a myriad of environmental threats, including coastal erosion, storm surge and exotic species. This project seeks to mitigate these issues through coastal restoration and enhancement. With Florida facing climate challenges that are resulting in loss of habitats, mass coral bleaching and die off due to extreme water temperatures, and more, Frost Science is dedicated to facilitating a stronger human-nature understanding and connection while building resilience among these critical habitats and communities.
"This support from NOAA marks a significant milestone for Frost Science, allowing us to embark on a vital mission that connects environmental preservation, education and community engagement," said Dr. Doug Roberts, President and CEO of Frost Science. "With this funding, we are opening doors of opportunity for high school students and offering them hands-on, immersive experiences in the field of restoration and citizen science. As they engage in this meaningful work, they will not only gain valuable skills but also forge a lasting connection with the environment. This project is a testament to the power of collaboration—between education, science and public service—as we work together to ensure a more sustainable and vibrant future for our community and our planet."
"NOAA is proud to be supporting Frost Science and their Your Shores program, which will work to engage high school students in hands-on habitat restoration and help foster connections with nature," said Carrie Selberg Robinson, director of the NOAA Fisheries Office of Habitat Conservation.
The museum is calling on students interested in helping restore Florida's ecosystems to apply by visiting frostscience.org/yourshores. Applications are being accepted through September 4.