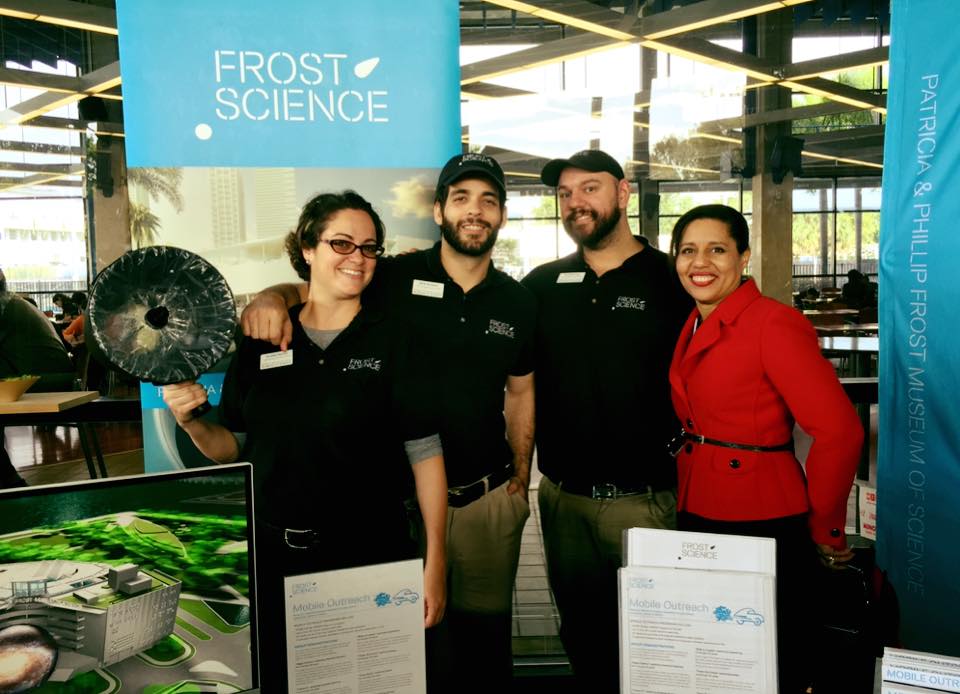 On Saturday, February 6, the Phillip and Patricia Frost Museum of Science participated in Miami-Dade County Public School District's 2016 STEM Expo. There, hundreds of students from area education centers presented innovative, science-themed projects that focused on topics such as health, chemistry, astronomy, and environmental sciences. Frost Science supplied 11 judges to evaluate the elementary school competition.
FULL STEAM AHEAD!
This year's theme was "full STEAM ahead," with the idea of adding the 'A' (for arts) into STEM education. To support this idea, Frost Science presented a hands-on, interactive workshop that utilized our new mobile zoetrope and wind tunnel. Using the concepts of math and science, coupled with a whole bunch of creativity, participants and their families could make their own moving cartoons and flying machines.
PREVIEWING THE NEW MUSEUM
While guests created projects at our workshop tables, we were able to offer previews of our new museum via our digital flythrough video, renderings of the new Frost Planetarium and Living Core Aquarium buildings, and even a scale model. It was a fantastic opportunity to show the South Florida community what the future of science in Miami looks like.
Thank you to Miami-Dade County Public Schools for once again inviting Frost Science to help further STEM education in South Florida. We look forward to next year's event!