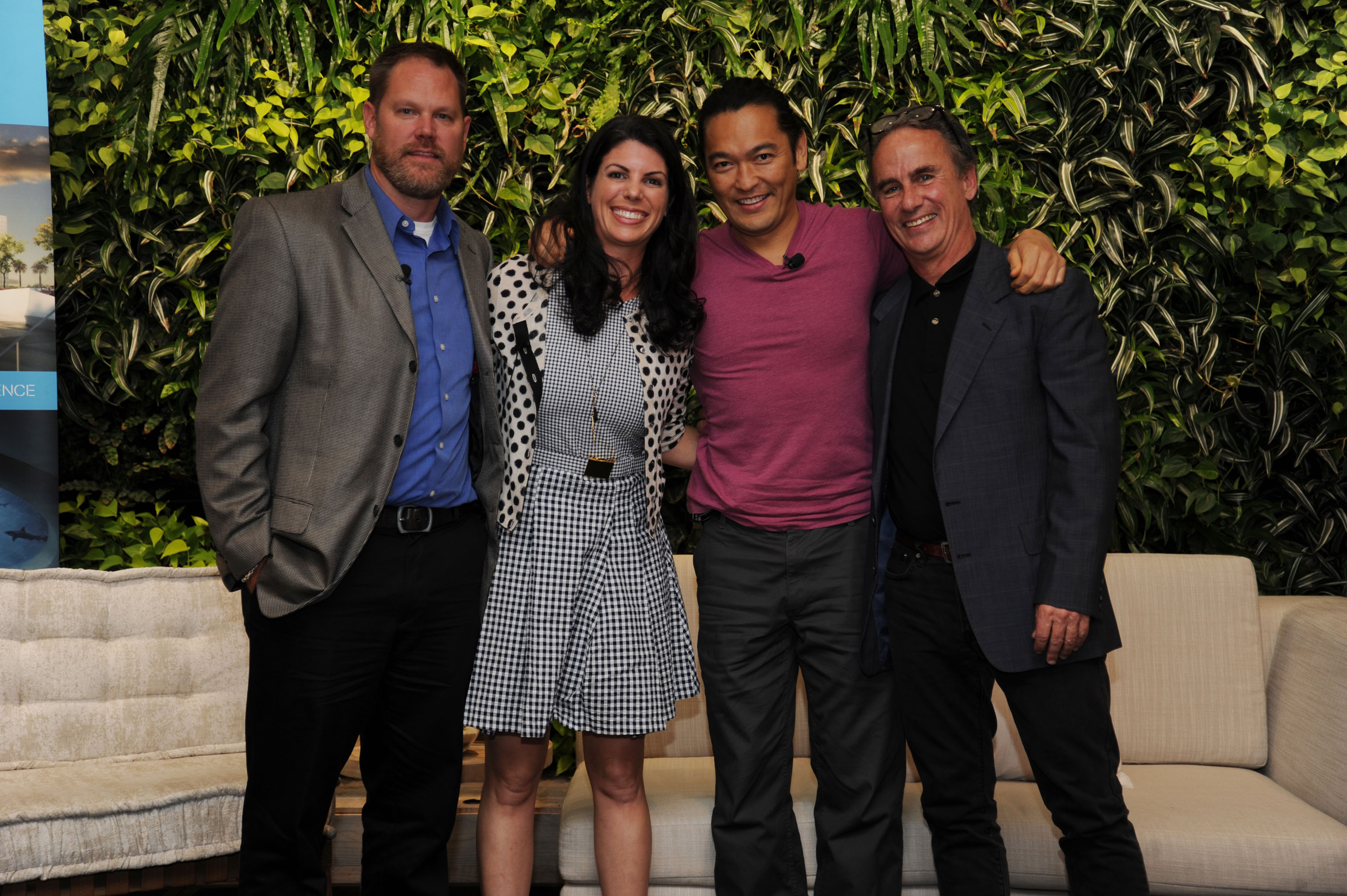 On Friday, March 11, Frost Science hosted the Young Patrons Science Fair at 1 Hotel & Homes South Beach. Young Patrons in attendance were the first members of the public to step inside the orb-like Frost Science fulldome mobile planetarium, which inflates like a bounce house and allows us to put on traveling planetarium shows. YPs also got to meet some of our science experts, and experienced prototype exhibits we've been developing for our new downtown location.
After a welcome from Michael L. Laas, Corporate Director of Impact for SH Group, and Gillian Thomas, President and CEO of Frost Science, the evening continued with a panel discussion exploring the science behind invasive species and culinary sustainability. Panel members included Chef Bun Lai of the property's 1 Rooftop pop-up restaurant PREY, who uses invasive species in his cuisine; Executive Director and Waterkeeper of Miami Waterkeeper, Dr. Rachel Silverstein; Frost Science Chief Science Officer Dr. Eldredge "Biff" Bermingham; and Frost Science VP of Husbandry, Andy Dehart.
During the event, YPs were able to sample Chef Bun Lai's cuisine, including the sushi rolls such as the Catfish Blue (invasive blue catfish, asparagus, apricots); the Chinese Superhero (broccoli tempura, garlic and cured Chinese black beans); and the Kiss the Smiling Piggie (sweet potatoes, mango chutney and pin nuts). Guests sipped on cocktails courtesy of REYKA Vodka, Hendricks Gin, Balvenie Single Malt Whisky, Voga Wines, Peroni, and Perrier.