SHARKS: On Assignment with Brian Skerry
A National Geographic photo exhibit featuring the incredible work of award-winning photographer Brian Skerry to raise awareness about the status of sharks around the world.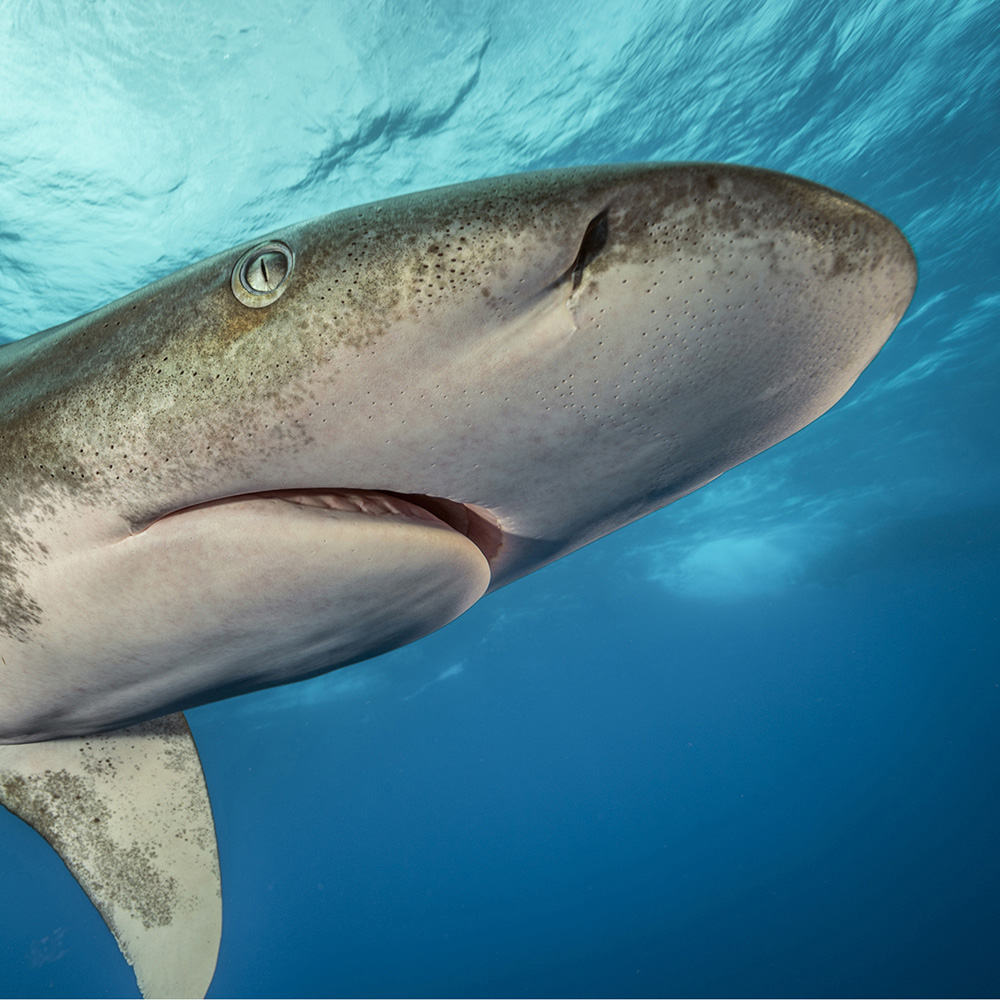 Come face-to-face or rather face-to-nose with one of the world's most feared predators.
National Geographic Explorer and award-winning photojournalist Brian Skerry has spent more than 10,000 hours underwater exploring the world's oceans with a camera to show why sharks need to be protected and appreciated as an integral species within the ecosystem. Now on view in the Aquarium, the SHARKS: On Assignment with Brian Skerry exhibit features large-scale images highlighting Skerry's passion, skill and life-long commitment to conservation of the world's oceans.
SHARKS: On Assignment with Brian Skerry allows guests to dive into the depths of the oceans to swim alongside Tiger Sharks, Great Whites, Oceanic Whitetips and Shortfin Makos while learning about each species' habitat and threats they face. Additionally, you'll get a glimpse into National Geographic's ocean conservation efforts, including the Pristine Seas Project. Through exploration, scientific research, economic and policy analysis, and outreach, National Geographic has worked to establish marine reserves where aquatic life can thrive—while ensuring that they will be effectively managed for years to come.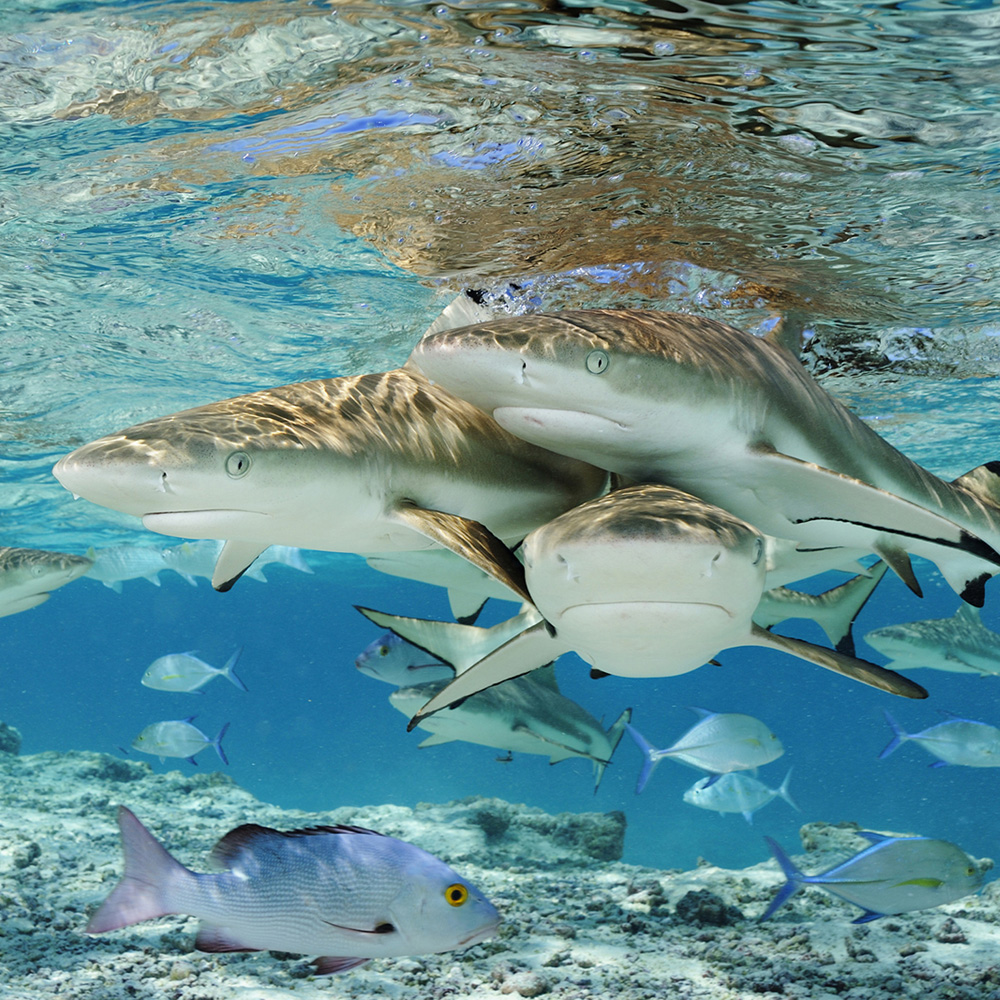 Award-winning photojournalist and conservationist, Brian Skerry has dedicated his life to telling the story of marine wildlife and underwater environments—from tropical coral reefs to polar ice. While on assignment, he's lived on the bottom of the sea, spent months aboard fishing boats, and traveled in everything from snowmobiles to canoes to the Goodyear Blimp to get the picture. A National Geographic magazine photographer since 1998, Skerry's work has also appeared in a wide range of other prestigious outlets, including BBC Wildlife, U.S. News & World Report and Sports Illustrated. He's won the coveted Wildlife Photographer of the Year competition 11 times, in addition to many other prizes.
On view through Sunday, August 9, 2020 in the Aquarium: The Dive. SHARKS is organized and traveled by the National Geographic Society.
Photos by Brian Skerry/National Geographic. The SHARKS: On Assignment with Brian Skerry exhibition is accompanied by Brian Skerry's new National Geographic book, SHARK, on sale now.