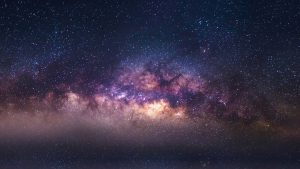 Winter Break from school is the perfect time to chill out with science! Join Frost Science for two four-day camps and start the new year with some amazing experiments, discoveries, and investigations, all while creating friendships. For more information on Winter Camp click here.
Week 1: Star Light, Star Bright
It's the darkest week of the year – why not spend it gaining a new appreciation for the night sky? In this camp, you'll follow the lifecycle of a star and use spectroscopy to see the sun in a new light. After exploring the planetarium, you'll get a chance to build your own telescope and try to navigate by the stars. Finally, you'll learn the history behind constellations and build your own constellation to take home. What can we say except it's stellar?
No camp Friday, December 24, 2021
This week of Winter Camp is sold out. To be placed on a waitlist, please click here.