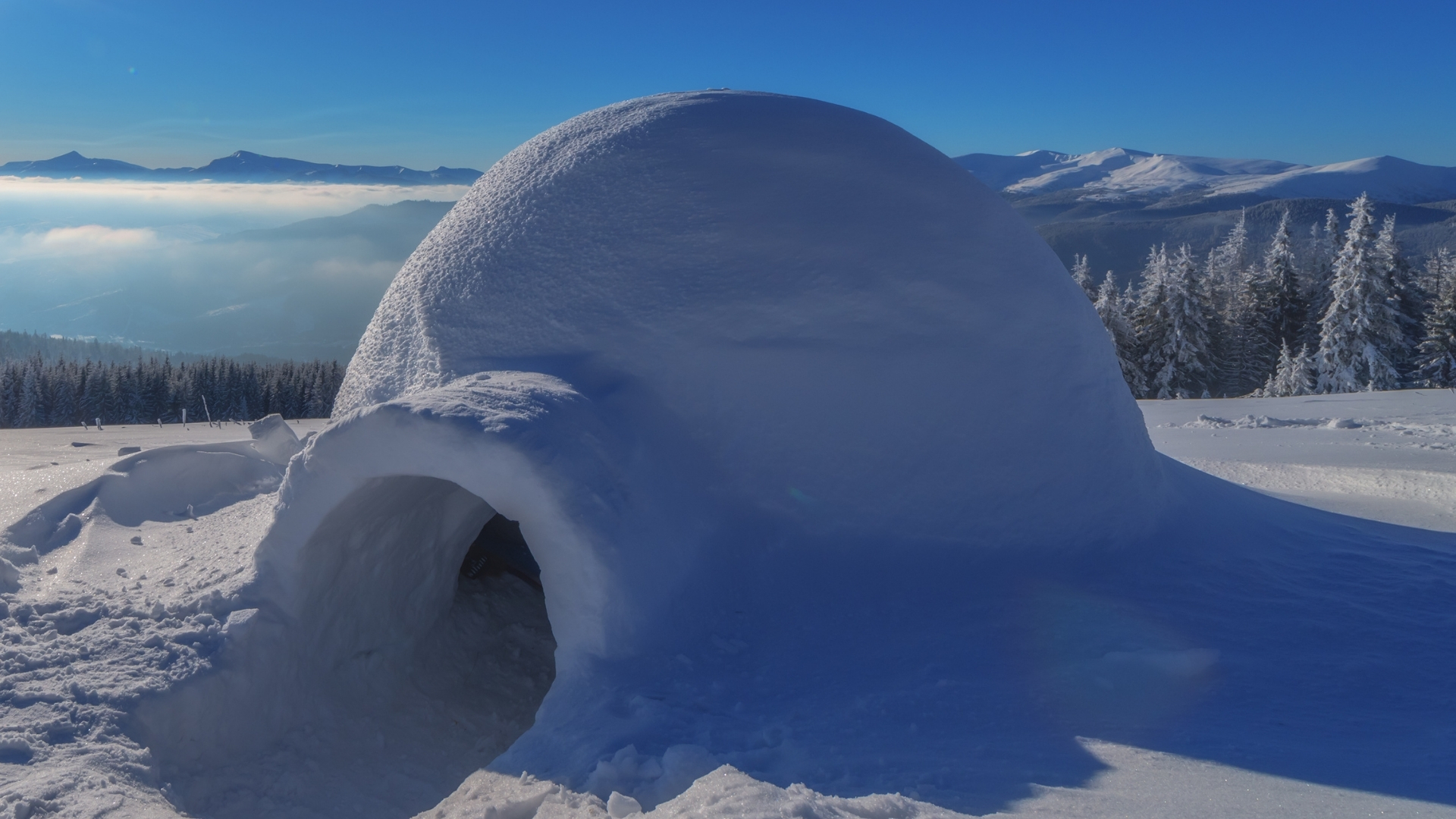 At Frost Science, we believe it is never too early to spark a curiosity for science and recognize that young, developing minds benefit from opportunities to play and explore in safe, educational environments.
Mini-Me Science is a monthly program at Frost Science designed for you and your little one (children ages two to five) to share experiences that engage the senses while promoting exploration and discovery through hands-on activities that are specifically designed for early learners.
We encourage all guests to wear face coverings while indoors and to keep a safe distance between travel parties. Vaccines and the use of a face covering play a major role in preventing the COVID-19 disease, especially severe illness and death, and reducing the risk of people spreading it to others.
Sunday, December 12: Igloo Engineering
Cold weather is snow problem for animals living in the coldest places on Earth. You and your budding engineer will explore adaptations for staying warm then work together to build and test habitats in our eco-igloo design challenge. Don't get left in the cold – come join us for some Frost-y family fun.
Mini-Me Science sessions last approximately 60 minutes, with a 30-minute hands-on activity followed by a 30-minute guided museum exploration in one of our exhibitions. All children must be accompanied by an adult (maximum of two adults per child).
Cost: $25 for (non-members), $20 (for members) per child (ages two to five only).
Online registration closes Friday, December 10 at 12:00 p.m.
Museum admission must be purchased separately to participate. Must be logged-in to membership account to receive discount. Older siblings may participate for an additional registration fee per sibling.