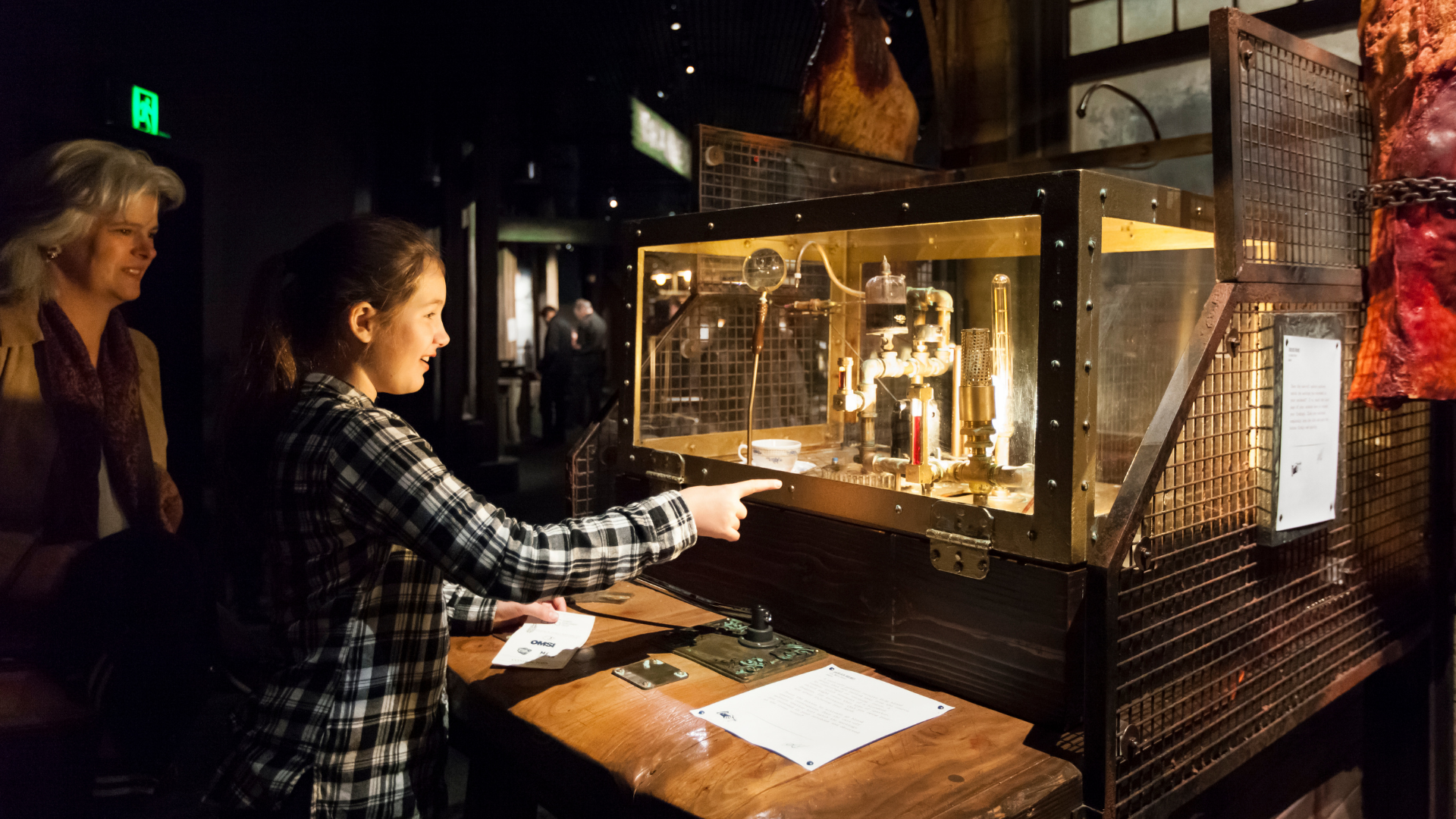 How will you fare when you match wits with the master detective?
Members are invited to be the first to experience our newest special exhibition, Sherlock Holmes: The Exhibition, on Saturday, May 14 and Sunday, May 15 during regular museum operating hours. This interactive exhibition will delight audiences of all ages as it showcases areas of forensic science that enabled Sherlock Holmes to solve crimes and brings to life the historic underpinnings of author Sir Arthur Conan Doyle's rich and vibrant stories. The exhibition features detailed stage sets, elaborate Victorian style exhibits and interactive evidence stations that appeal to dedicated Sherlock enthusiasts, the merely curious and families with children who enjoy playing detective.
Ready to investigate Sherlock Holmes: The Exhibition? Reserve your daily admission ticket and Frost Planetarium show in advance online or use your membership card at the entrance to gain instant access to the museum. Remember to proceed directly to the main entrance kiosk with your membership card and photo ID.
Share your favorite photos and moments with us on social media at @frostscience using our hashtag #SherlockMiami.
Admission to Sherlock Holmes is free and only open to members and their guests (accounts with guest privileges will be allowed the appropriate number of guests to accompany the member). All members must have a valid membership card and show a photo ID upon entrance. Only those listed on the membership account will be permitted into the exhibition. The museum closes to the public at 6:00 p.m. daily.
Sherlock Holmes: The Exhibition was developed by Exhibits Development Group and Geoffrey M. Curley+ Associates in collaboration with the Conan Doyle Estate Limited, the Oregon Museum of Science and Industry.