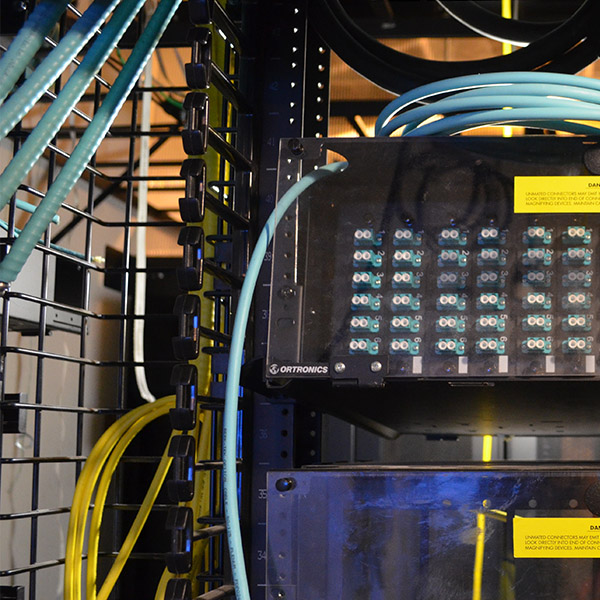 As you can imagine, a science museum as complex as Frost Science needs plenty of IT support, from running the smart climate control systems to monitoring the water systems that keep our animals alive and well, to tracking data from our rooftop solar farm.
To that end, Dell has provided Frost Science with a business grant in the form of the museum's centralized data storage solution, which will play a crucial role in our IT infrastructure. The data storage solution will do more than function as a central nervous system for the building, it will actually empower youth learning with science, technology, engineering and mathematics (STEM) education by allowing us to use the building as an exhibit itself. The building generates data for use by the museum's research partners and schools, and serves as a model for its communities and businesses thus promoting the mission of both Frost Science and Dell to empower our youth and provide new opportunities in the technology workforce.
"Dell is proud to provide the Phillip and Patricia Frost Museum of Science with IT solutions that will bolster learning opportunities in the Miami community," said Alan Atkinson, Vice President and General Manager, Dell Storage. "The future of the technology industry relies heavily on today's youth becoming tomorrow's leaders in science, math and engineering. That's why Dell has made it a longstanding priority to empower youth with STEM education."
Located on the third floor of the museum's North Wing, the data center includes the donated Dell Storage SC9000, as well as Dell PowerEdge 13th generation servers and Dell Fibre Channel SAN Switches. The technologies support the museum's basic needs, such as security cameras, and fire alarms, but also energy-saving lighting controls, energy management, emergency power in case of hurricanes, renewable energy systems (solar and wind), weather stations, indoor air quality, and the graywater system that reclaims sink water and reuses it in toilets. Additionally, the system supports the HVAC and life support system for the museum's Living Core Aquarium.
Data from these systems will then be available for study, and be used to hone best practices for energy conservation—schools and partners can analyze how our systems work on a daily basis, and we can all work toward improvement.
Miami-Dade County played a key role in the collaboration. "Dell's contribution to Frost Science moves us one step closer to our goal of providing a world-class science museum for our world-class community and visitors," said Miami-Dade Mayor Carlos Gimenez. "We're grateful for Dell's commitment to empowering generations of Miamians through STEM education, while investing in our community's IT infrastructure."