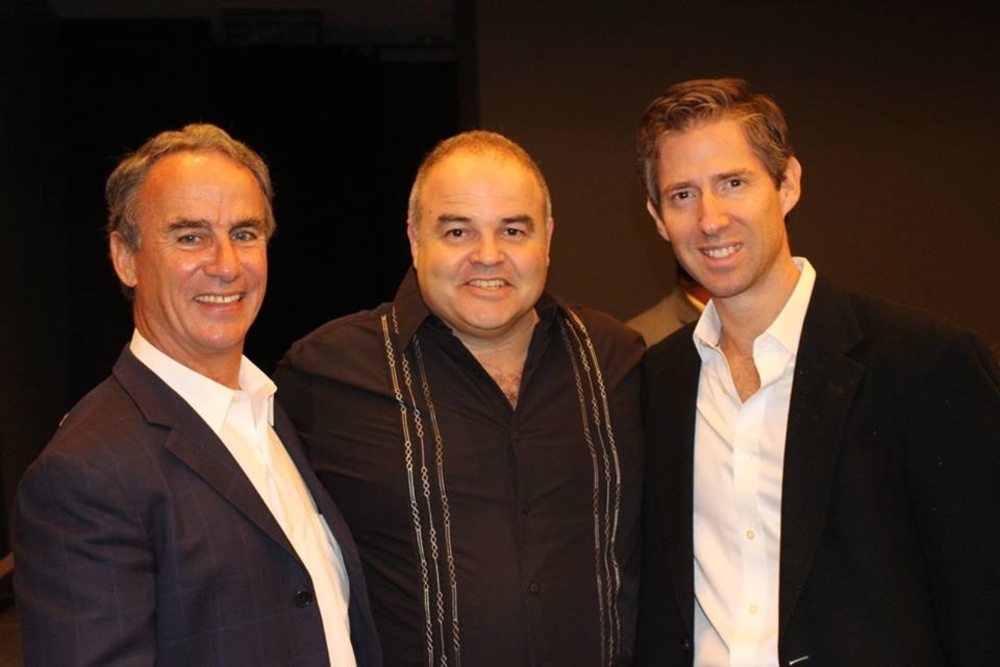 In December, CLIMA, a 12-day art exhibit featuring new environmental works by artist Xavier Cortada, included a series of daily participatory performances and panel discussions on sea level rise and global climate change which involved local scientists and community leaders.
Frost Science's Chief Science Officer, Dr. Eldredge "Biff" Bermingham, participated as a CLIMA panelist on December 3 for "Green Generation," a discussion on how our future scientists, engineers, architects, and other forward thinkers are going to innovate new technologies and find creative ways to bring solar power, wind energy and new efficiencies into the mainstream of American life. Other panelists included Brian Schriner, Dean of ‪FIU Architecture + Arts; Ted Caplow, PhD , CEO and Co-Founder of  CappSci; Alberto Carvalho, Superintendent, Miami-Dade County Public Schools; Pandwe A. Gibson, PhD, CEO/Executive Director of EcoTech Visions; and Nicholas Oehm, JR., Co-Chair Education & Outreach Executive Board, Florida Coastal Everglades Long Term Ecological Research Program (LTER.)
To watch all events, please click here.