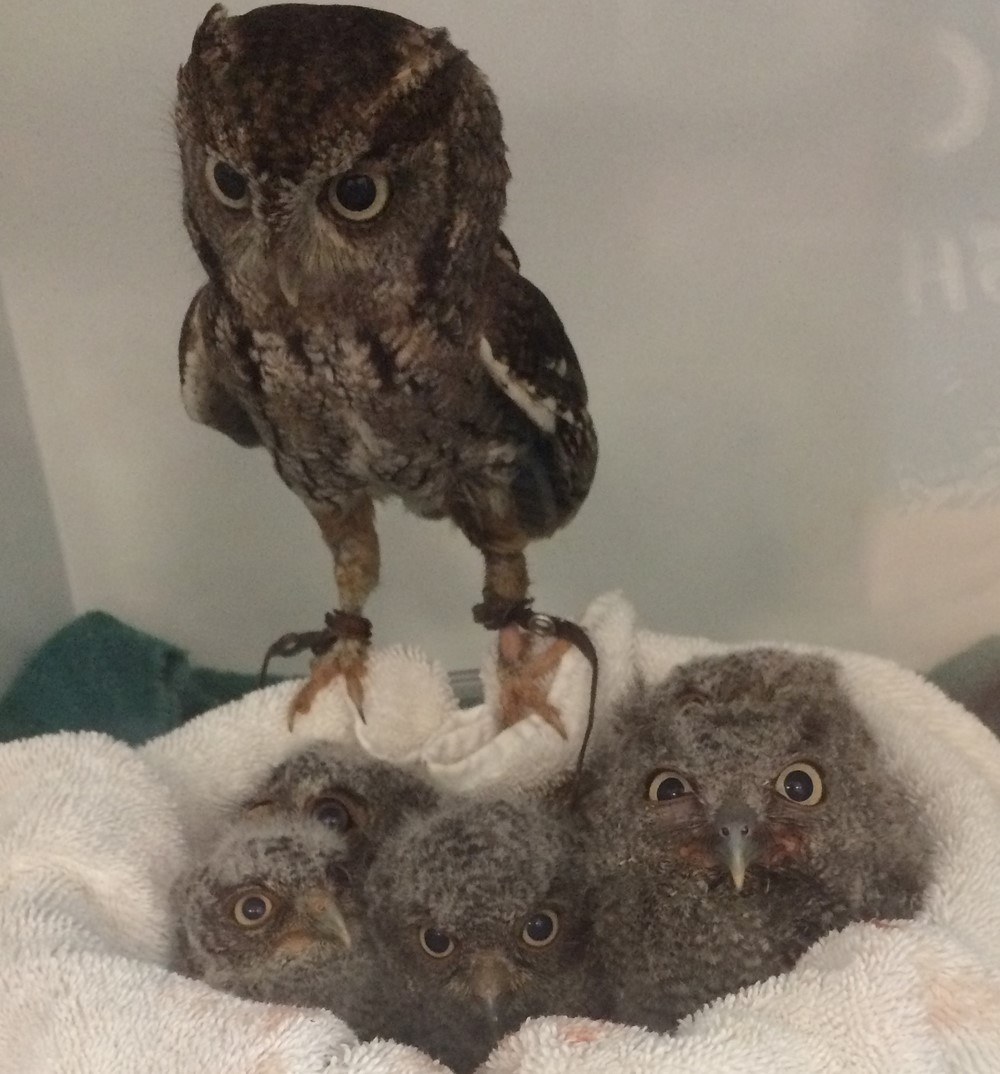 This past Father's Day, we asked for support to help the team at our Falcon Batchelor Bird of Prey Center care for orphaned baby Eastern screech owls. Though these little owlets came in helpless, our staff is able to hand-feed them and train them to live in the wild. With the help of our excellent facility and staff, they're doing really well!
We are extremely grateful for the support of donors who made gifts in honor of their own fathers in order to save these orphaned owls. It's because of these donors that we have plans to release more than 15 Eastern screech owls back into the wild this summer.
On behalf of Frost Science, we would like to thank the following contributors:
Martin Diaz in honor of Leslie and Yoly
Mary Emanuel in honor of David Emanuel
David Eyzenberg
Maria Goudie in honor of Diego Colombo
Aaron Menitoff in honor of Paul Menitoff
Meghan C. Moore in honor of Jim Moore
Beate Nolan
Vivian Santos in honor of Ramon Santos
Stella Uyeno
Jane Zucker
It's not too late to support the work of our Falcon Batchelor Bird of Prey Center, which continues to operate seven-days-a-week and maintain a hotline (305-322-8887) despite the museum being closed.
Please contribute. The work you help us with today lays the groundwork for our new bigger and better Batchelor Environmental Center, which will open next year.
As a bonus, all donations received are matched, dollar-for-dollar up to $500,000, by our longtime supporters, The Batchelor Foundation, via a challenge grant. To make your contribution, please click here. And if you prefer a physical gift, our staff has created an Amazon Wish List with items crucial for the care of these amazing animals. You can make purchases via your own account and have them sent directly to us.
Thank you for your continued support.