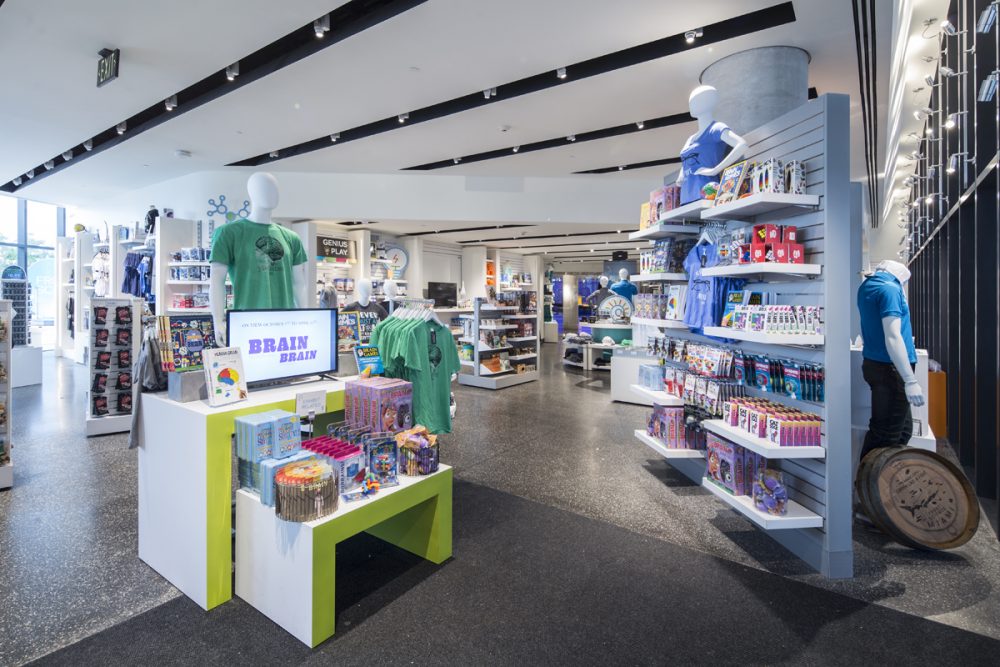 You've made your list and checked it twice, but with the flurry of holiday happenings this season, finding the time to figure out what to actually buy your loved ones has been a science experiment all unto itself.
After all, you'd like to strike the right balance of thoughtful and unique—at a great price. And if your giftee can learn a little something along the way, that's a bonus! Enter: The Science Store at Frost Science. Our resident gift shop is not only a great option for science-themed holiday gear (have you checked out our collection of ornaments and "ugly" sweaters?), but it's an under-the-radar treasure trove for geeky cool gifts that're sure to be the talk of the holiday party.
To help you narrow down the plentiful options, we've rounded up a list of six gift ideas for explorers and tinkerers of all ages and interests. And remember: Frost Science members receive 10% off all Science Store purchases (and 20% on select Member Hours).
For the love struck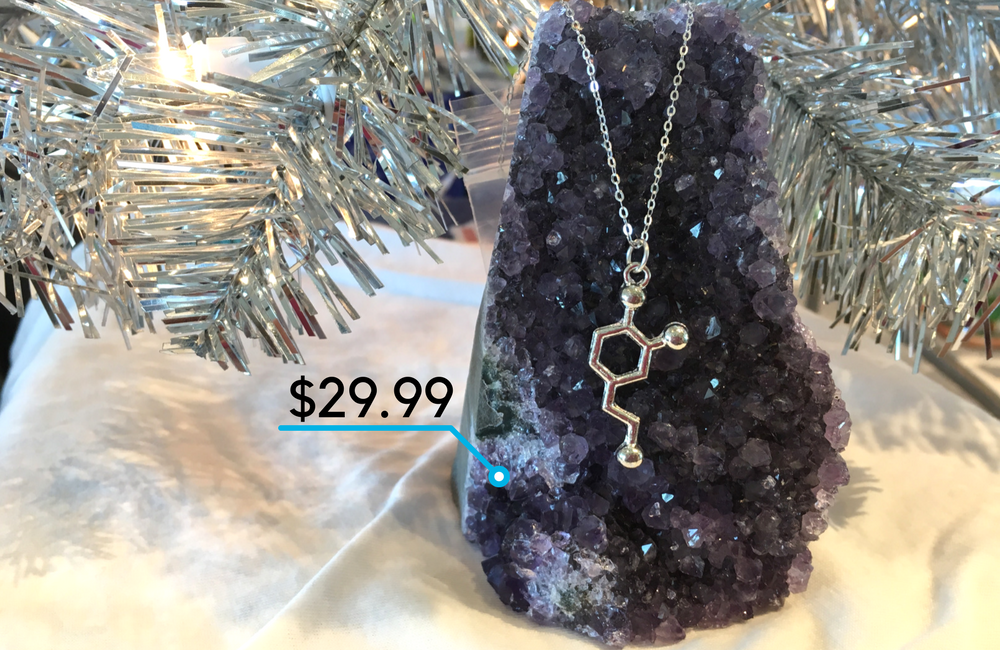 Dopamine, a compound present in the human body as a neurotransmitter, is responsible for creating feelings of desire, pleasure and euphoria. Sound like someone you know? This 18-inch silver chain featuring the molecular structure for the "feel good" hormone is the perfect sentiment for the smitten.
Boutique Academia dopamine necklace, $29.99
For the coffee table book collector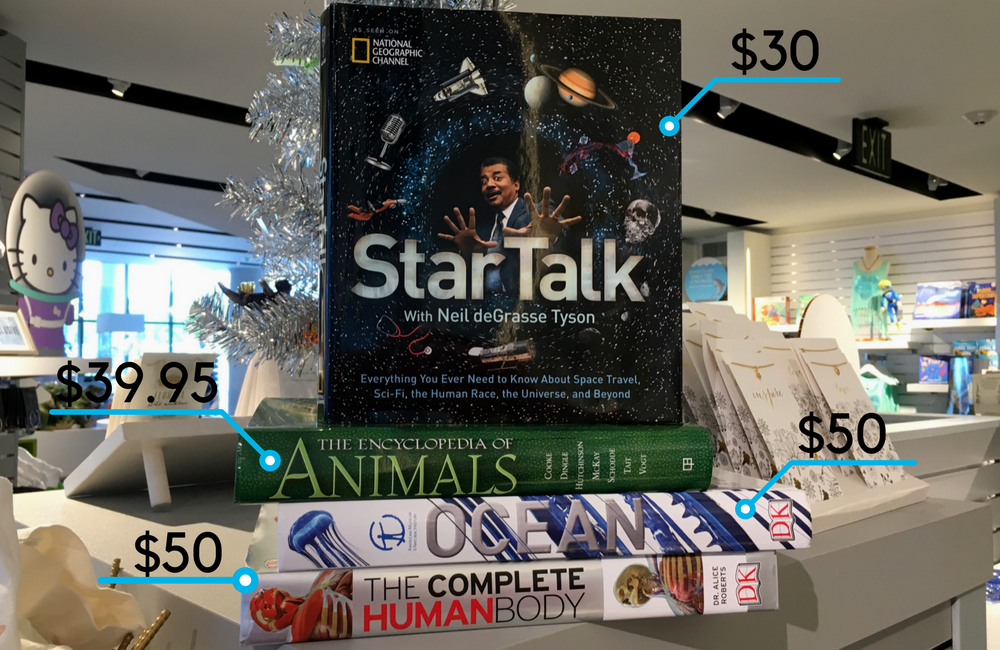 Whether it's filling their reading list with a fact-based page-turner or adding a dash of scientific style to their home décor, these oversized glossy tomes are a welcome addition to any bibliophile's budding book collection.
Star Talk, $30; The Encyclopedia of Animals, $39.95; The Complete Human Body, $50; Ocean, $50
For the mermaid at heart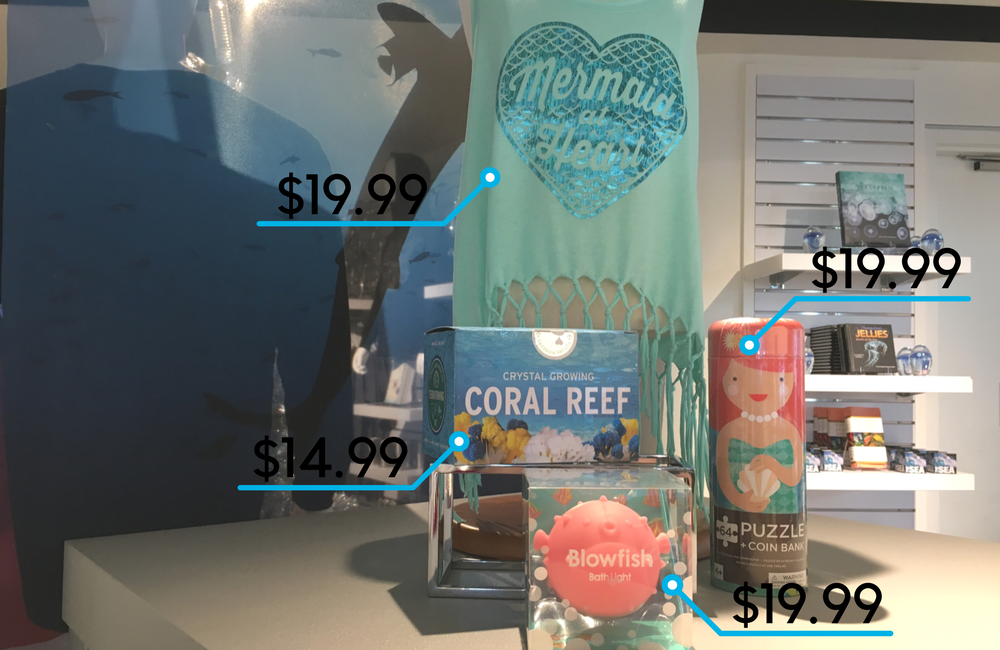 This themed gift package is sure to make a splash with the little mermaid in your life! A blowfish-shaped light illuminates imaginary play during bath time, while the mermaid-themed puzzle and DIY coral reef kit keep idle hands busy. The sleeveless tank with a fun fringe adornment says it all.
Mermaid at Heart fringe tank top, $19.99; Blowfish bath light, $19.99; 64-piece mermaid puzzle/coin bank, $19.99; Crystal Growing Coral Reef Kit, $14.99
For the out-of-this-world explorer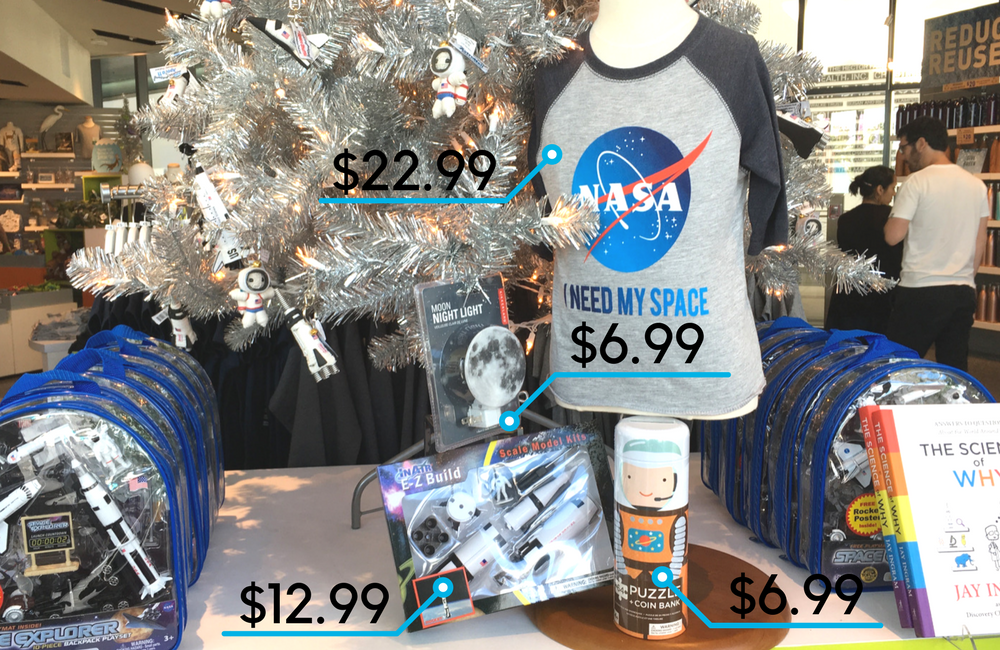 Indulge your astronaut-in-training with a collection of gifts they'll be "over the moon" for. A cheeky long-sleeved NASA raglan tee sets the tone for an afternoon spent building an astronaut-themed puzzle and a rocket model kit. The moon night light will help illuminate the darkest of corners of space… or their bedroom.
NASA raglan top, $22.99; Moon night light, $6.99; 64-piece astronaut-themed puzzle/coin bank, $6.99; InAir E-Z Build Model Kit, $12.99
For the parched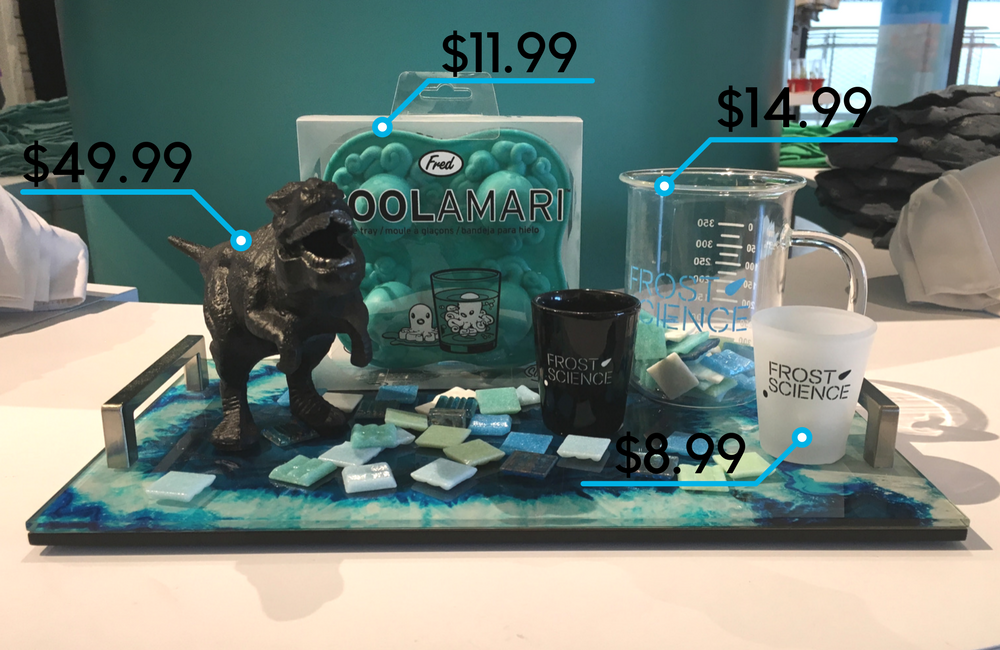 Living with the year-round balmy temps in Miami can easily work up a thirst. We have your thirsty loved ones covered with Frost Science-themed shot glasses and beakers (perfect for holding your home bar's latest potion or concoction), a calamari-shaped ice cube tray and a ferocious dinosaur who's on the hunt for a tricky bottle cap it can open with its metal jaws.
Fred Coolamari ice tray, $11.99; Frost Science shot glass, $8.99; Frost Science beaker glass, $14.99; Suck UK's Dinosaur bottle opener, $49.99
For the gadget guru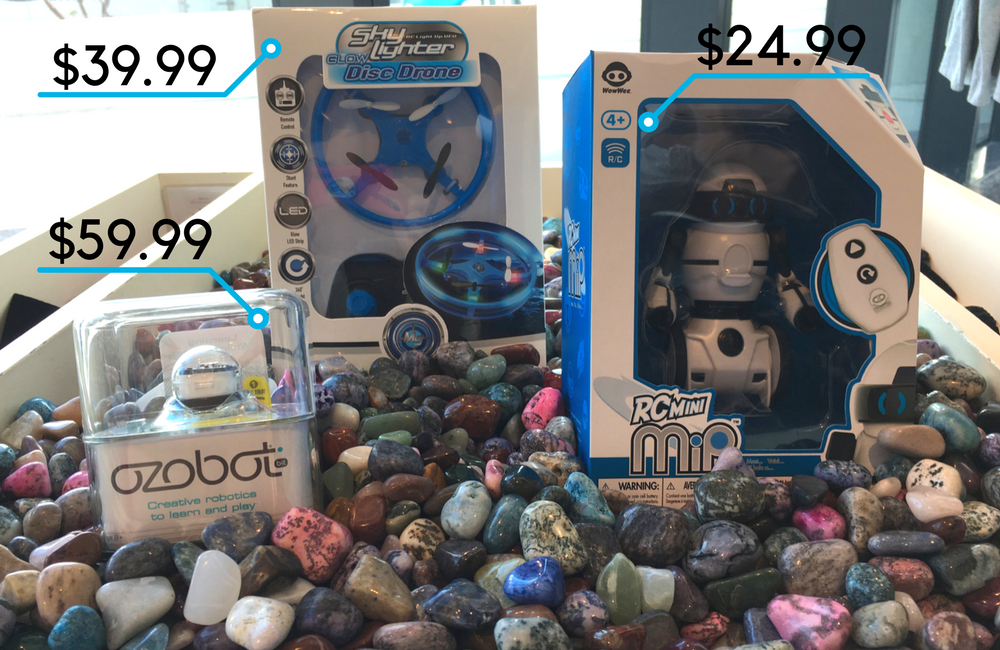 Technophiles will get a kick out of the latest whizzing gadgets and robots in the store. Light up your favorite drone aficionado's flight path with a glow disk version of the aerial vehicle, or take the action back on the ground with a remote-controlled mini robot. The award-winning Ozobot is also a great choice; it can be customized to perform new tricks and flash different colors through a simple coding program, making it a great tool for your programmer-in-training.
Sky Lighter Glow Disk Drone, $39.99; RC Mini MiP, $24.99; Ozobot, $59.99
Bonus gift idea: For the time-crunched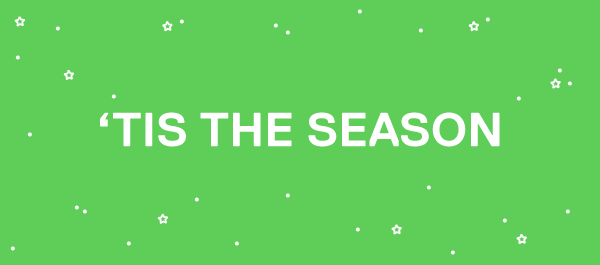 A membership to Frost Science is a gift that will continue giving throughout the year. Simply visit our gift membership site and sign up! You can also take the stress out of the holiday shopping season with our new, easy-to-purchase Frost Science gift cards. Unlock a dazzling journey of discovery for family and friends—gift cards can be used toward Frost Science admission, Science Store souvenirs and filling fare from Food@Science.
For more information on our Science Store, click here or drop in on your next visit!