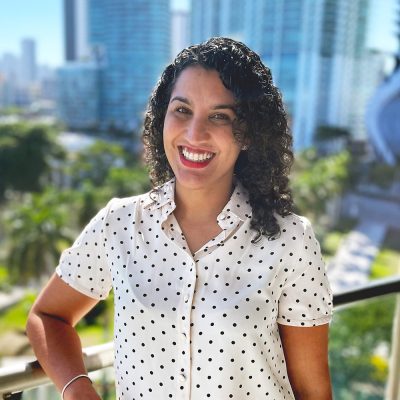 Jenayra (Jenny) Rodriguez is a human resources professional with a track record of over 15 years in optimizing organizational processes using tactful interpersonal and collaborative skills and building relationships. In her role at Frost Science, she leads the organization by working collaboratively across departments, assisting, and advising management on human resources related matters, and working to enhance the workplace culture and team member work experience.
Rodriguez holds a bachelor's degree in business administration from Florida International University and is completing an executive MBA from Florida Atlantic University. She has several certifications, such as the Society for Human Resource Management Certified Professional (SHRM-CP).
Previously, Rodriguez was the human resources director for a wireless telecommunications company and a corporate responsibility manager at an outsourcing and offshoring consulting firm where she led global philanthropic, environmental, and employee wellness programs. Early career experience includes working in the cruise industry and the U.S. Equal Employment Opportunity Commission (EEOC).