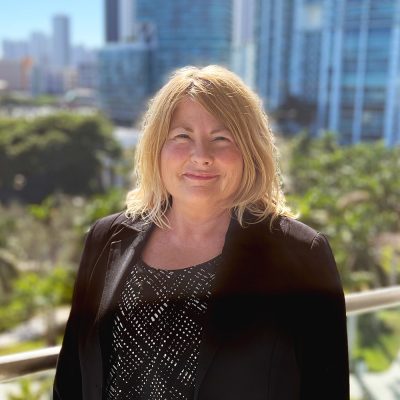 Helen McGuire began her career in the visual and intellectual world as a student of the Center for Creative Studies where she spent a life-changing semester traveling the globe during a Semester at Sea journey. She continued down the path of discovery and reimagining the world through graduate studies with Lesley University where she earned an MA degree focusing on the creation of informal learning environments.
During her studies, McGuire spent a summer in the Mediterranean region evaluating museums, science centers and living history heritage sites under the direction of Dr. George Hein within the Program Evaluation & Research Group (PERG). Through her travels and studies, she fell in love with the museum field and specifically, exhibitions. Upon graduation, she worked at various museums and on specialized projects — growing from an exhibit developer, department manager, large project management, and director of departments.
McGuire has developed exhibitions of all sizes, ranging from for small intimate spaces for young children, to a 15,000 square foot highly technical exhibit dedicated to human health, along with the conception of the exhibits for a variety of museums, ranging from maritime history, science and discovery, and a new wing of an aquarium dedicated to insects.