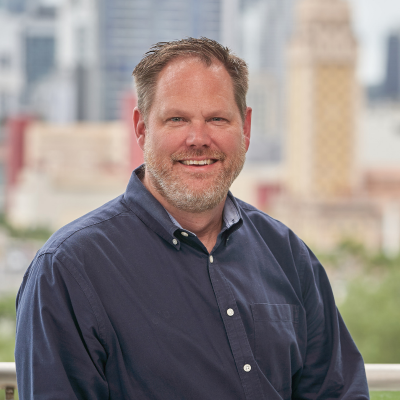 With more than 20 years experience in animal husbandry at several major public aquariums throughout North America, Andy Dehart oversees all animal husbandry operations, aquatic life support operations, and wildlife rehabilitation programs at Frost Science, and manages a talented animal care staff dedicated to the welfare of the animal collection.
Prior to joining Frost Science, Andy helped build and open Toronto's Ripley's Aquarium of Canada as the Director of Husbandry, and had previously worked for the National Aquarium in both Baltimore and Washington, D.C. Throughout his tenure there he worked in many capacities and left as Director of Fishes and Aquatic Invertebrates. Additionally, Dehart was part of the opening team as an aquarist at the Kingdom of the Seas Aquarium at Omaha's Henry Doorly Zoo in Omaha, Nebraska, and earned a Bachelor of Science in biology from the University of Nebraska at Omaha.
Andy's knowledge of sharks has led him to serve as Shark Advisor for the Discovery Channel, and resulted in appearances on the "Today Show," "The Early Show," "NBC Nightly News," "Larry King Live," "Fox News," "USA Today," "The O'Reilly Factor" and "The Situation Room with Wolf Blitzer." He has been featured in seven Shark Week productions for the Discovery Channel.