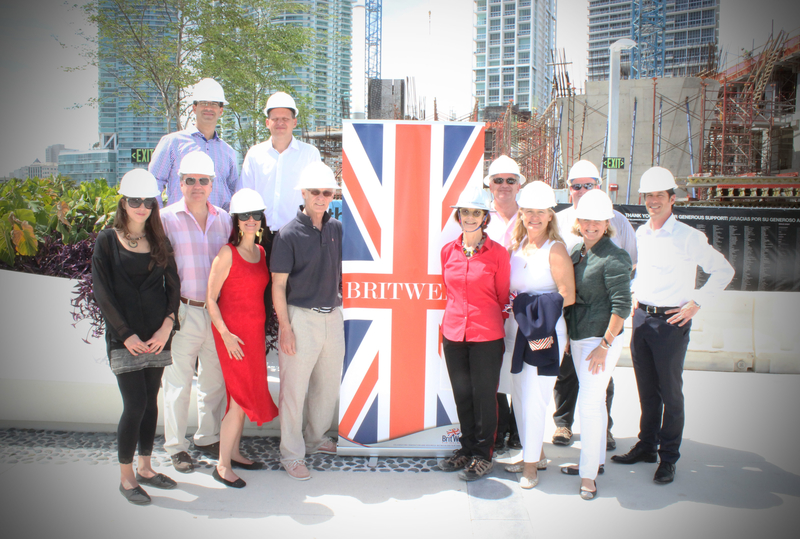 The Phillip and Patricia Frost Museum of Science is not simply a museum, and it's not simply a building. It is a shining example of how innovation and sustainable methods, materials, and approaches can be an integrated into all aspects of grand new project. From the development of the exhibits and programs to the smart and green functionality of the building itself, the Museum will highlight south Florida environments in indoor and outdoor exhibits such as a 600,000 gallon Gulfstream aquarium – all within a facility designed to set the standard of environmental stewardship in energy efficiency, water conservation, sustainable materials, and more.
The Museum is already being recognized for these efforts, even before the official opening day. The British Consulate-General, Florida and UK Trade and Investment has honored the Phillip and Patricia Frost Museum of Science with a Britweek Business Innovation Award for Innovation in Sustainability.
Kevin McGurgan, HM Consul-General, Florida invited Museum President & CEO Gillian Thomas to accept the award at the GREAT Business Innovation Awards Gala dinner last week. The Gala also served as the launch for the 2nd annual BritWeek Miami, a weeklong event celebrating the economic and cultural relationship between Florida and the United Kingdom. Ms. Thomas joined Taima Jones, one of the organizers of BritWeek Miami, more than 150 other business, political, and civic leaders from across Florida, as well as British musicians and celebrity hosts, at this event which honors those individuals and organizations that have contributed to the $2.6 billion trading relationship between Florida and the UK.
The Phillip and Patricia Frost is honored to have received this Innovation in Sustainability Award, and will work to maintain these efforts through the completion of the building construction phase, making every aspect of our building a giant exhibit to enjoy when we open our doors!