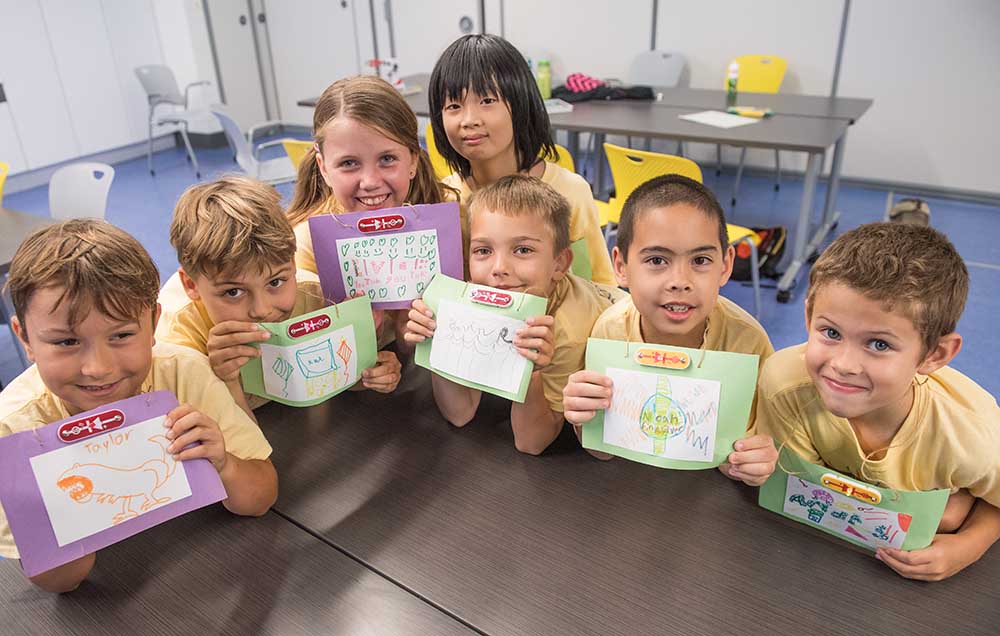 No school? No problem! Our dynamic Mini-Camps are the perfect action-packed solution to a Teacher Workday. Kids will spend the day exploring the museum's interactive exhibitions, conducting science experiments and making new friends in the beautiful bayside setting of Museum Park.
Grades: K – 5th (children must be at least 5 years of age and able to handle all aspects of using the bathroom alone to participate)

Cost: $42.50 (Members – must be logged in to their online membership account to receive discounted rate.) / $50.00 (Non-Members) per child, per day

Time: 9:00 a.m. – 3:00 p.m.

Cost for Before and/or After Care is $10 per day


Before Care: 7:30 a.m. – 8:30 a.m. and 

After Care: 3:30 p.m. – 6:00 p.m.

Two snacks included each day


Lunch may be purchased for an additional $8 plus 8% sales tax
Mini-Camp Dates and Themes
Get Your Glow On
Friday, October 26, 2018 (Registration Closed)

Glowing in the dark is not magic, it's science! Illuminate your mind by diving through the depths of the ocean to explore how luminescent creatures shine in the darkness from the surface to the deep. Then, brighten up your day by examining various light sources and instruments that we use in everyday life.
Sci-Fi: To Infinity and Beyond!
Tuesday, November 6, 2018 (Registration Closed)

Enter a time warp as we spend the day exploring how sci-fi has influenced all types of scientists, fueling imagination and creativity for future technologies. Explore the basic scientific principles and tools behind out of this world scenarios and investigate how close we are to having them become the technology of tomorrow.
Diving Into the Deep
Friday, December 28, 2018 (Register Now – Online registration closes on Wednesday, December 26 at 6:00 p.m.)

Embark on an expedition to one of the darkest and most mysterious places on our planet, the deep sea! Dive into the science of the deep by learning about specialized technology for deep sea exploration and discover some of the most extraordinary creatures that call this environment home.
Biotech Bash
Friday, January 18, 2019 (Register Now – Online registration closes on Wednesday, January 16 at 6:00 p.m.)

Add some life to your amazing innovations by venturing into the world of biotechnology! From microorganisms in food to genetics in medicine investigate how we currently use and could use biotechnology in new and exciting ways.
Backyard Botany
Friday, April 19, 2019 (Register Now – Online registration closes on Wednesday, April 17 at 6:00 p.m.)

Calling all budding scientists! Connect with the natural world and nourish your green thumb just in time for Earth Day by exploring the amazing anatomy and superpowers of plants. Learn how plants are essential for our planet and how to become an even more eco-friendly citizen.