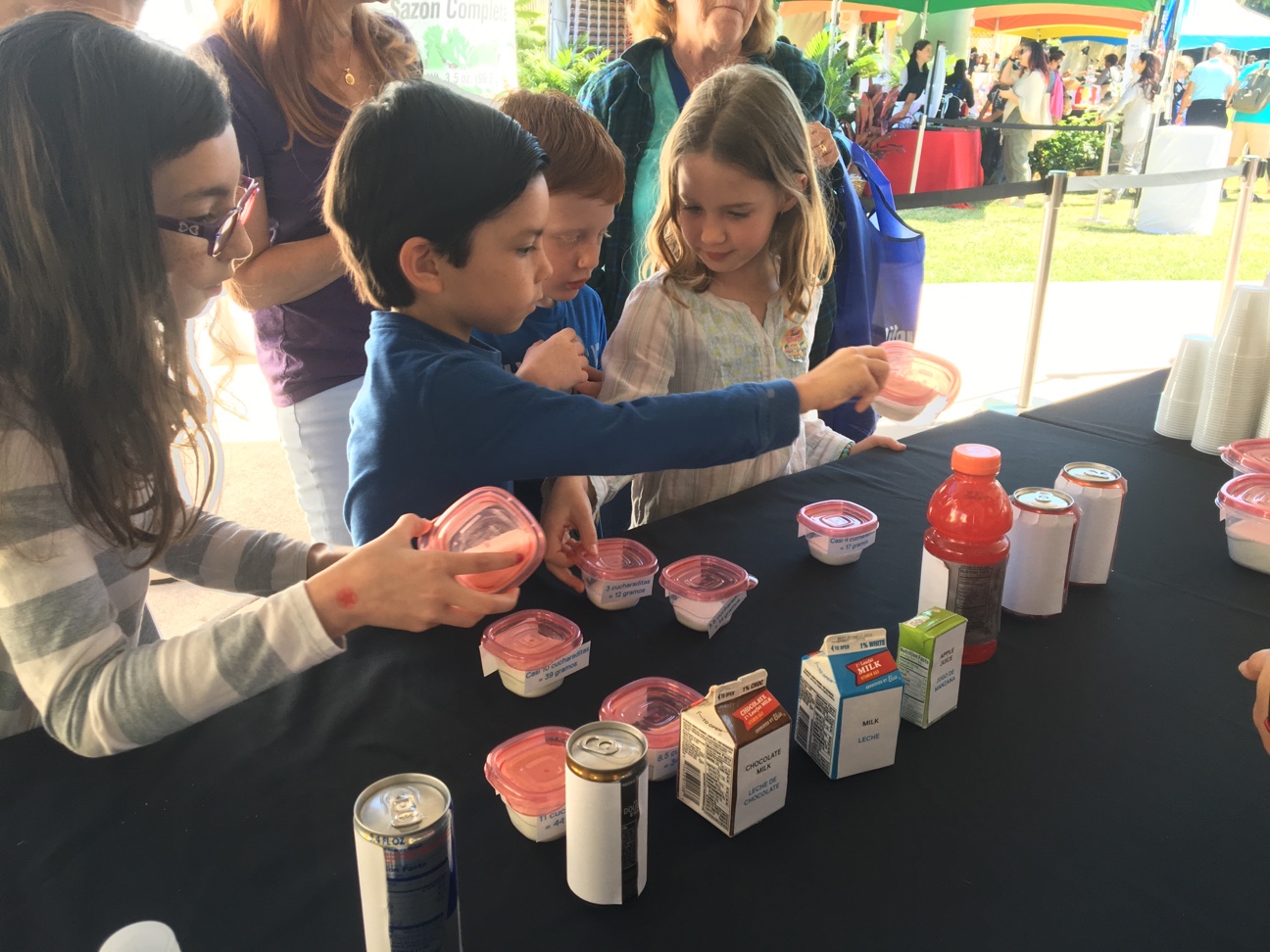 By Lindsay Bartholomew, Director of Technology and Youth Development
As exhibit developers, our goal is to create an experience that is enjoyable, informative and inspirational for everyone. A big part of this process has involved prototyping and testing topics, game play and activities at events around the community, and then using that feedback to improve our ideas.
Having the opportunity to test ideas is especially important for the MeLaβ, an exhibition located in the Baptist Health People and Science Gallery in our new museum. The highly interactive MeLaβ is all about the daily choices you make that affect your health and happiness. Our goal, as we develop the different stations of the exhibition, is to create elements that let you experiment with your own health choices. You may not even realize how many choices you make every day that affect how you feel. Seemingly simple things like taking a moment to relax, and understanding strategies for grocery shopping (yes, there really are strategies), can have enormous effects on your health.
Did you know that feeling and expressing gratitude has been linked with many mental and health benefits, including better sleep and even stronger immune systems? We wanted to devise something for MeLaβ that would help guests explore this topic and reflect on what they are most grateful for in their lives.
At events such as the Day for Children Health Fair at NOVA University, we set up a simple wooden board with pins in the shape of a heart, and invited guests to wind colorful strings around pins representing someone or something they are thankful for, like parents, friends, pets, or good health. The result at the end of the day? We ended up with a beautiful form expressing the interconnections of gratitude, and guests said they felt good as they thought about what they are grateful for (possibly even reaping some of the health benefits). The feedback they gave us helped us hone an exhibit experience on gratitude for MeLaβ.
Since the MeLaβ has lots of elements, we've tested numerous prototypes at other community events, and appreciate all of the feedback we received. Here are just a few of those activities:
We used memory games and challenges to test guests' reaction to stress at the Children's Trust event and the Junior Hearts Club at the American Heart Association's Miami-Dade HeartWalk.
We challenged guests to write with the hand that they don't normally use at the Brain Fair at the University of Miami, so as to explore exhibit ideas related to neuroplasticity (the brain's ability to adapt over time or after injury).
We created activities displaying the amount of sugar in common foods and drinks, which shocked some guests at the Healthy Halloween event at West Kendall Baptist Hospital and the SOBE Food and Wine Festival's Fun and Fit as a Family event at Jungle Island, and perhaps led them to make new decisions for the next day's meals.
After all of our prototyping, we've been able to really craft MeLaβ into something that s going to be an even more fun, informative, and energizing. Hopefully it will inspire you to think about the range of choices you can make that affect your health and happiness.