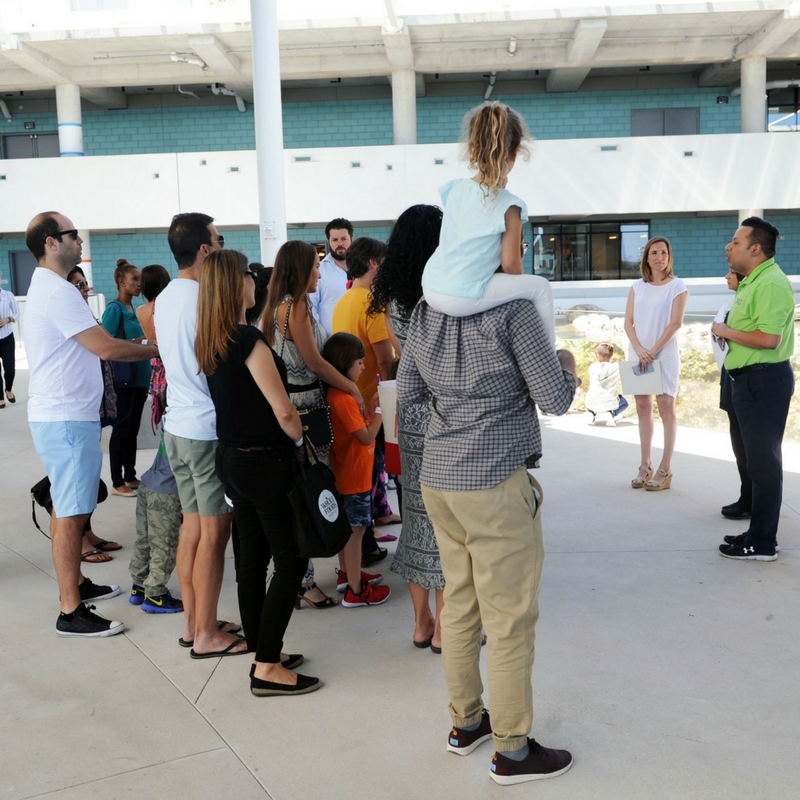 Group Sales
Bring your group to Frost Science for a thrilling day of adventure and exploration. The museum offers a range of memorable options for groups of 20 or more, with discounts for those reserving at least two weeks in advance. Whether you are planning a visit for a few hours or have all day, we'll make it easy for you to customize your trip. Enjoy special itineraries, group activities and lunch options; we will work to accommodate your group's needs—scouts, social groups, hobbyists and large families alike!
To make a group visit reservation, please click here.
View group lunch options here.
School Field Trips
Make classroom science lessons come to life at Frost Science through inclusive educational experiences. Frost Science field trips offer an engaging three-hour experience for students every weekday morning. Standards-based pre- and post-field trip materials are available to enhance and support classroom learning, along with facilitator guides that teachers and students can use to enrich their visit. Offerings are available for Pre-K through 8th grade.
To make a field trip reservation, click here.