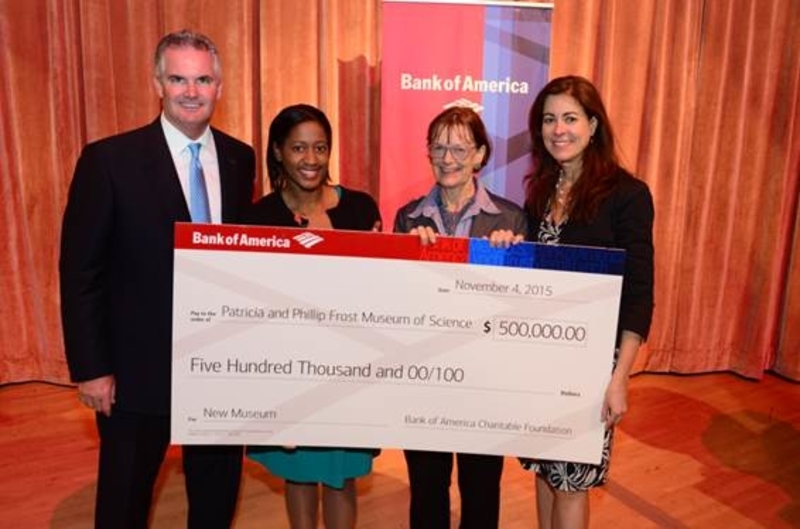 The Phillip and Patricia Frost Museum of Science has received a generous $500,000 gift from our long-standing partner, the Bank of America Charitable Foundation, to support the Capital Campaign for the new Frost Science.
The Capital Campaign gift is part of approximately $1.7 million in grants that the Bank of America Charitable Foundation awarded in 2015 to more than 50 nonprofits in Miami. "These organizations do an incredible amount, but it takes collaboration and support from both the private and public sector to help them build thriving communities that positively impact us all," said Gene Schaefer, Bank of America Miami market president. "I'm moved by the passion and dedication of those who lead Miami's nonprofits and see the results of their efforts on a daily basis, including the dedication of Miami's number of committed volunteers who contribute not only funding, but their time and skills to nonprofits."
As a champion of learning, Bank of America has supported one of our most dynamic programs, Upward Bound, for the past several years. In fact, earlier this year, we received $5,000 as part of Bank of America's Workforce Development and Education grant, which provided youth internships for Upward Bound students at our 50th Annual Summer Camp.
We here at Frost Science are thankful for Bank of America's continued commitment to community and education.