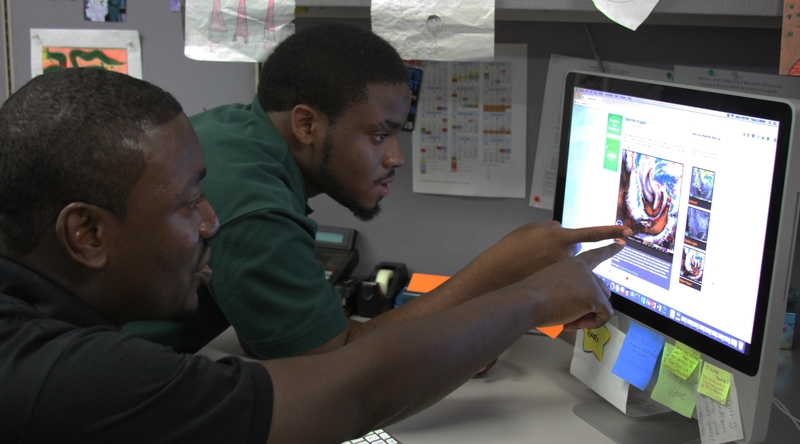 This weekend we will be hosting a World Climate Project workshop, one of 176 organizations worldwide hosting mock-UN climate negotiations for local students. Organized by Climate Interactive's World Climate Project, the program runs in concurrence with the 21st Conference of the Parties (COP21) in Paris, France, which will be in the news all week. Our workshop is produced in collaboration with StarBot Academy, Breakthrough Miami, Dream in Green, and University of Miami's Rosenstiel School of Marine and Atmospheric Science.
During the workshop, 60 high school students from our Upward Bound program will join with 120 students from StarBot Academy, Breakthrough Miami's middle school STEM Program. Students will work together in 30 teams representing countries from around the world to negotiate climate agreements that will stabilize global average temperatures. First, teams hit the Dream in Green's Genius Bar to consult with climate scientists from the University of Miami's Rosenstiel School of Marine and Atmospheric Science (professors Amy Clement and Ben Kirtman). Once teams have a comprehension of the issues, they use a policy simulator called C-ROADS (Climate Rapid Overview and Decision Support), which was developed by the Massachusetts Institute of Technology, Climate Interactive, the University of Massachusetts at Lowell, and Ventana Systems. Each country or group of countries will then devise a plan of action best suited to their needs and an overall potential climate change solution.
Throughout the day, students will have the chance to revise their climate plans, model them via C-ROADS, and compare the outcomes, then have a moderated discussion about the current state of the negotiations at COP21 led by Professor Kirtman.
To learn more about World Climate Project, please click here.