Ocean Decade
The science we need for the ocean we want.
"The sea is as near as we come to another world." Anne Stevenson, American-British Poet and Writer
Welcome to the Ocean Decade exhibit, the result of the global creative community mobilizing to help transform the image of ocean science and conservation, raise awareness of the importance of the ocean, and inspire support for action during this pivotal decade.
Inspired by the United Nations' Sustainable Development Goal 14 to "conserve and sustainably use the oceans, seas and marine resources for sustainable development," designers and artists from the around the world were invited to create artworks and posters. These posters form the basis of our outdoor Ocean Decade exhibit, on view now on the museum's Science Plaza.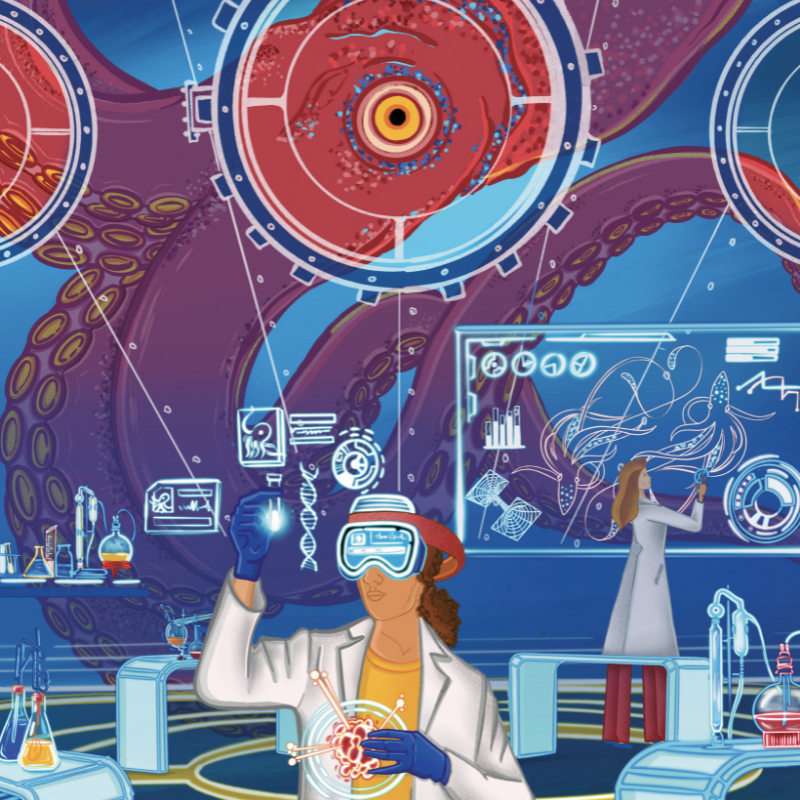 The exhibit also highlights the museum's key conservation programs. With over a decade of expertise in field-based conservation projects, the Frost Science conservation program educates and inspires action on marine and coastal preservation in South Florida and the Caribbean. Frost Science is also committed to grow the global movement to protect at least 30% of our blue planet by 2030 ("30×30").
A healthy ocean is a critical part of the solution to the climate and biodiversity crises. By supporting 30×30, we can protect our planet's life support systems – specifically the interconnected issues of ocean, climate and biodiversity.  Together, we can help protect the health of our blue planet and ensure the security of future generations for decades to come. For more information and educational resources, click here. To sign the 30×30 for nature petition, click here.
Ocean Decade will be on view through 2022. The exhibit is open and free to the public daily on the museum's outdoor Science Plaza.