Building Science: Great Minds in Time
Retrace the footsteps of innovators like Archimedes, Marcus Vitruvius and Leonardo da Vinci as you discover interactive hands-on exhibits that explore their engineering invention.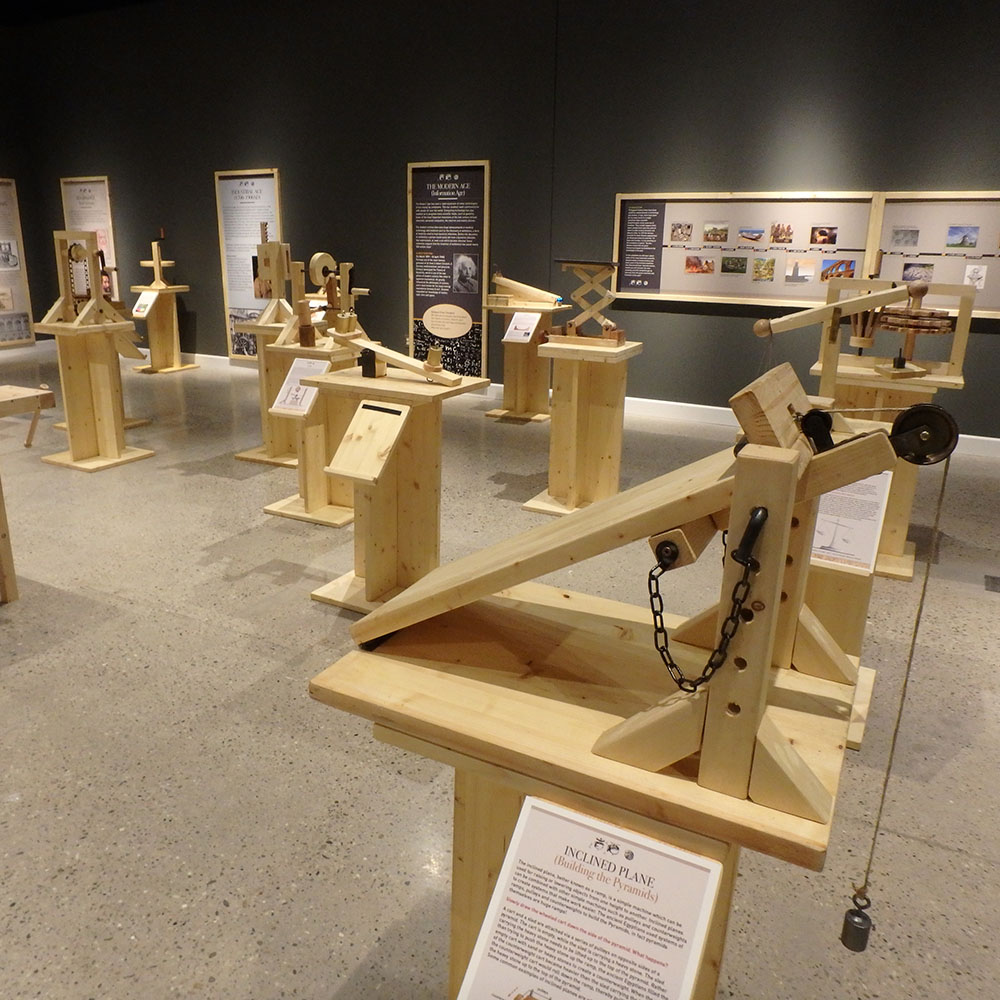 Discover modern science's most important and fundamental principles in a meaningful and memorable way from a historical perspective.
Building Science: Great Minds in Time, now open in the museum's Ocean Gallery, delivers over 40 interactive educational exhibits. The exhibition showcases works inspired by some of the greatest historical figures of all time, such as Archimedes and Leonardo da Vinci, as well as inventions from some of the most important eras in history such as Ancient Rome and the Renaissance. The thinkers of tomorrow will experience their first eureka moment!
Building Science: Great Minds in Time begins with the first truly "modern" scientist Archimedes, continues with the first large scale mass application of technology by the very practical Roman Empire (as recorded by Roman engineer Marcus Vitruvius), and culminates with the science and innovation of the Renaissance through the eyes of its visionary master Leonardo da Vinci. By examining the science of these three important scientific periods and the genius of these influential individuals we can experience the scientific leaps upon which our modern science is based.
The exhibition explores distinct eras of scientific advancements in human history: Neolithic Era (Prehistory); Ancient Greek Hellenistic Era (323 BC-31 BC); Ancient Rome (800 BC–500 AD); Renaissance (1300 AD-1600 AD); Industrial Age (1700-1900 AD); and Modern Information Age. Numerous hands-on inventions invite guests to explore topics such as engineering, art, physics, mathematics, geometry and architecture.
Building Science: Great Minds in Time will be on view from Saturday, December 7, 2019 through Monday, March 16, 2020 inside the Ocean Gallery on the first floor of the museum. Admission to Building Science: Great Minds in Time is included with all museum admission tickets.
The exhibition was created by the Artisans of Florence, the Representatives of the Museum of Leonardo da Vinci in Florence, Italy.