Black Wings: American Dreams of Flight
Discover the remarkable triumph and tragedy of African Americans in aerospace history.
This stirring collection of historic and contemporary photographs, first-hand interviews, and extraordinary stories offers a compelling overview of a truly inspiring saga.
Created in collaboration with the National Air and Space Museum, Black Wings: American Dreams of Flight chronicles the story of African Americans who, despite facing tremendous racial barriers, attained amazing achievements in aviation history. From the brave pioneers of the 1910s to today's astronauts, Black Wings celebrates the fact that flying is not limited by race. This compelling exhibit brings their stories to life through engaging photographs, posters, and personal stories.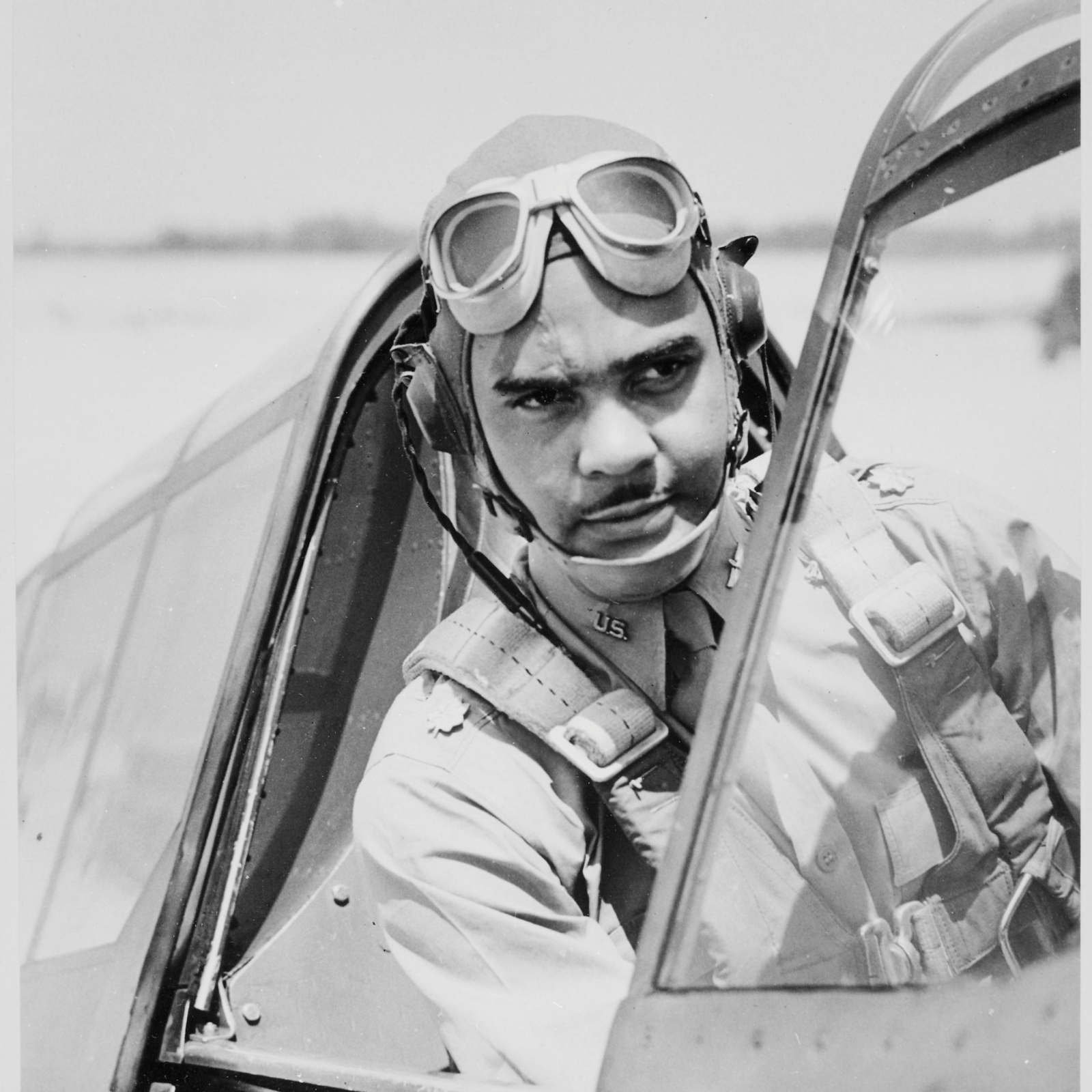 The invention of the airplane sparked a revolution in modern technology and created an enduring passion for all things aviation. For African Americans, this exciting new realm was off-limits, and racial exclusion cast a shadow over the shining promise of the aviation industry. Beginning in the 1920s, however, a small group of black pilots challenged the prevailing discrimination. Through the decades a steady stream of determined pioneers defied convention, broke through the barriers, and opened up new worlds of possibility for succeeding generations of pilots and astronauts.
The exhibit highlights the individuals who left an indelible mark in each era and helped pave the way for those who would achieve in the next. From the Tuskegee Airmen, the first military division of African American pilots who fought in World War II, to space shuttle commanders and crewmembers, Black Wings honors those who broke the color barriers of aviation.
Black Wings: American Dreams of Flight is organized by the Smithsonian Institution Traveling Exhibition Service (SITES) in collaboration with the Smithsonian's National Air and Space Museum. The exhibition was made possible by the generous support of MetLife Foundation.