Mangrove Forests
Penetrate this hidden yet important world, where trees and their roots form a shadowy kingdom for birds, crocodiles, juvenile fish and captivating predators.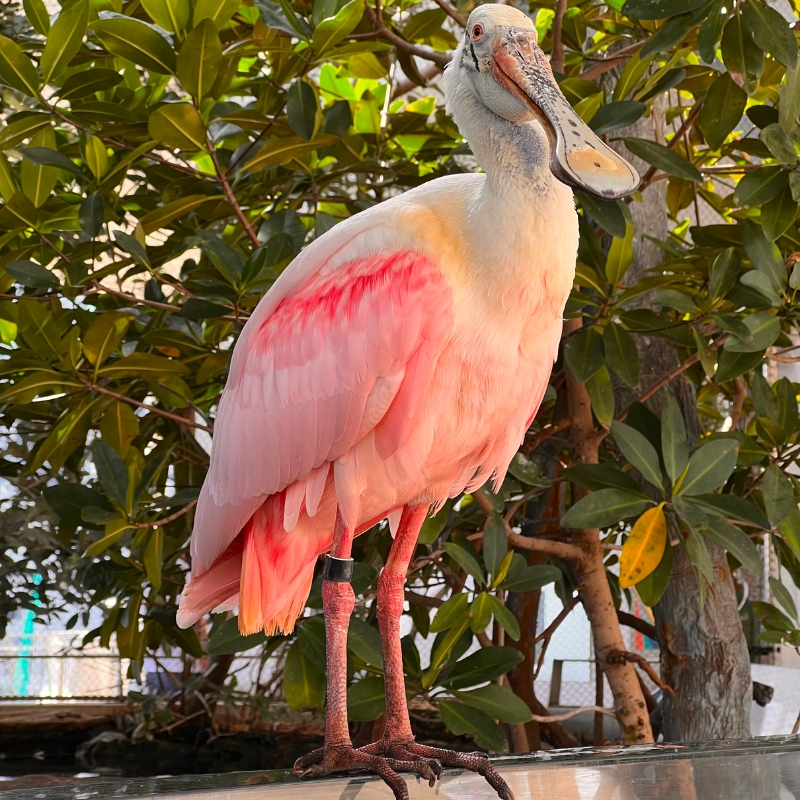 Schools of small fish dart through shafts of light, while in the shadows a predatory snook lurks…
Our Mangrove Forest habitat is really two worlds. Above the surface on the Vista level, heron, egrets and spoonbills relax amid live red and black mangrove trees, and you can get up-close-and-personal with an American crocodile to see what makes this ancient animal different than its cousin, the alligator. Downstairs at the Dive level, explore the science of the mangrove system, and see if you can find snapper, grouper and snook hiding in the finger-like roots from the trees above. If the birds from upstairs are hungry, they'll dive down to snap up food released at the base of the mangroves.