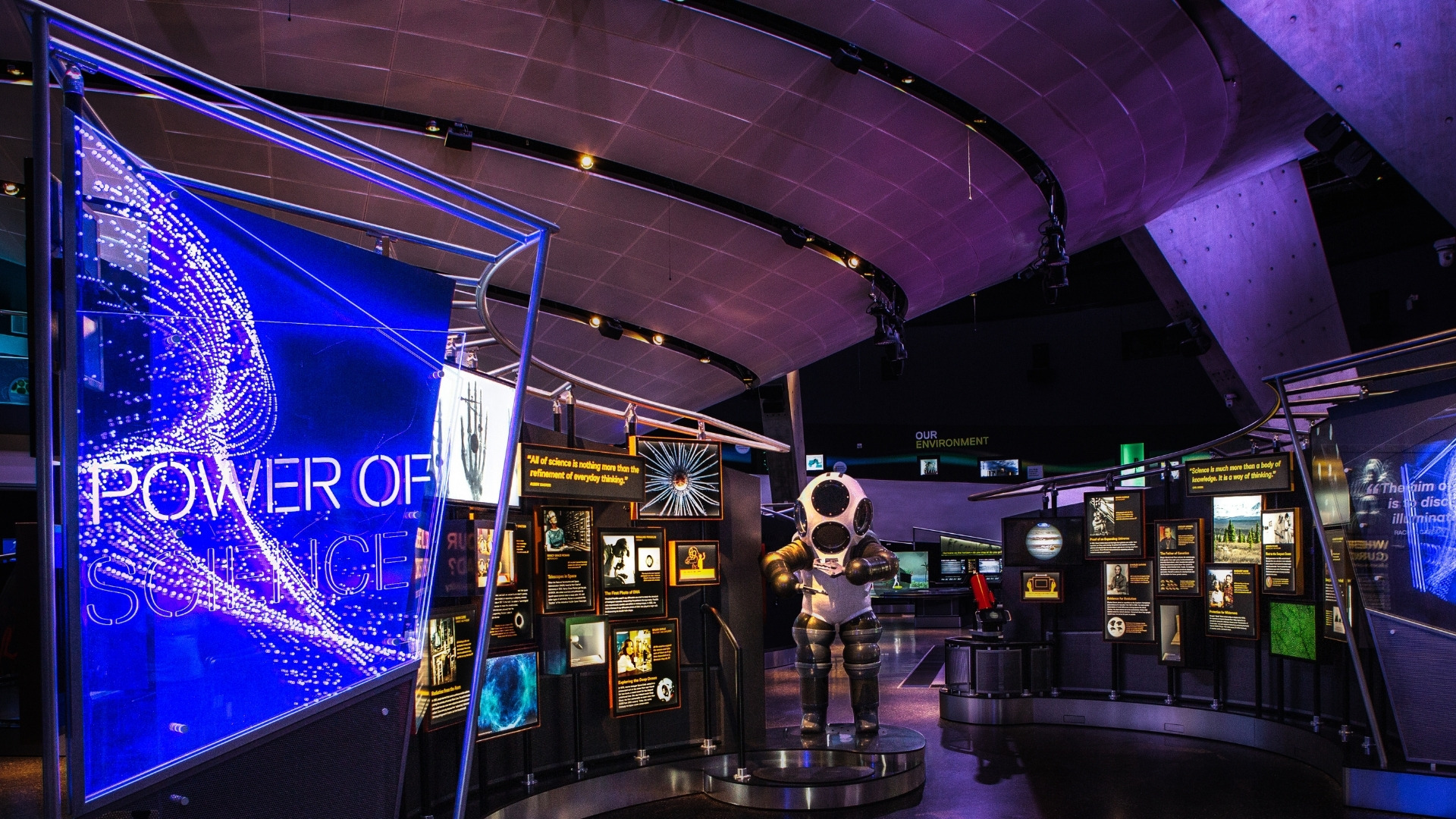 Spring into science by joining us for a week-long camp while school is on break. Explore the museum and learn about an exciting science topic through hands-on science experiments and activities, all while making new friends.
Camp Hours: 9:30 a.m. – 3:30 p.m.

Pricing: $190 for members/$225 for nonmembers per week*

Weekly materials kit for all activities is included with registration and will be available for pick-up Friday, March 26 from 9:00 a.m. until 6:00 p.m.**


A Frost Science camp T-shirt is available for purchase for $10 each.

A science-themed goodie bag, including items such as a constellation bookmark, slime, and more, is available for purchase for $15 each.

*Members must be logged in to their online membership account to receive discounted rate.
**Registrations that choose shipping of materials must be purchased by Monday, March 22 at noon, or materials may not arrive before the start of camp.
Power of Science: March 29 – April 2
From the deepest parts of the ocean to the infinite vastness of the cosmos, our science understanding would not be what it is today without brave scientists asking questions, taking risks and breaking through frontiers. Spend the week celebrating groundbreaking discoveries such as Rosalind Franklin's X-Ray diffraction image of DNA, experiment with pressure and water to simulate Dr. Sylvia Earle's famous deep ocean-diving trek and tinker with electricity basics to understand Thomas Edison's amazing lightbulb invention. Inspired by our Power of Science exhibition, campers will explore the foundations laid by pioneers in science to become the next breakthrough generation of scientists themselves!
Online registration is now closed.