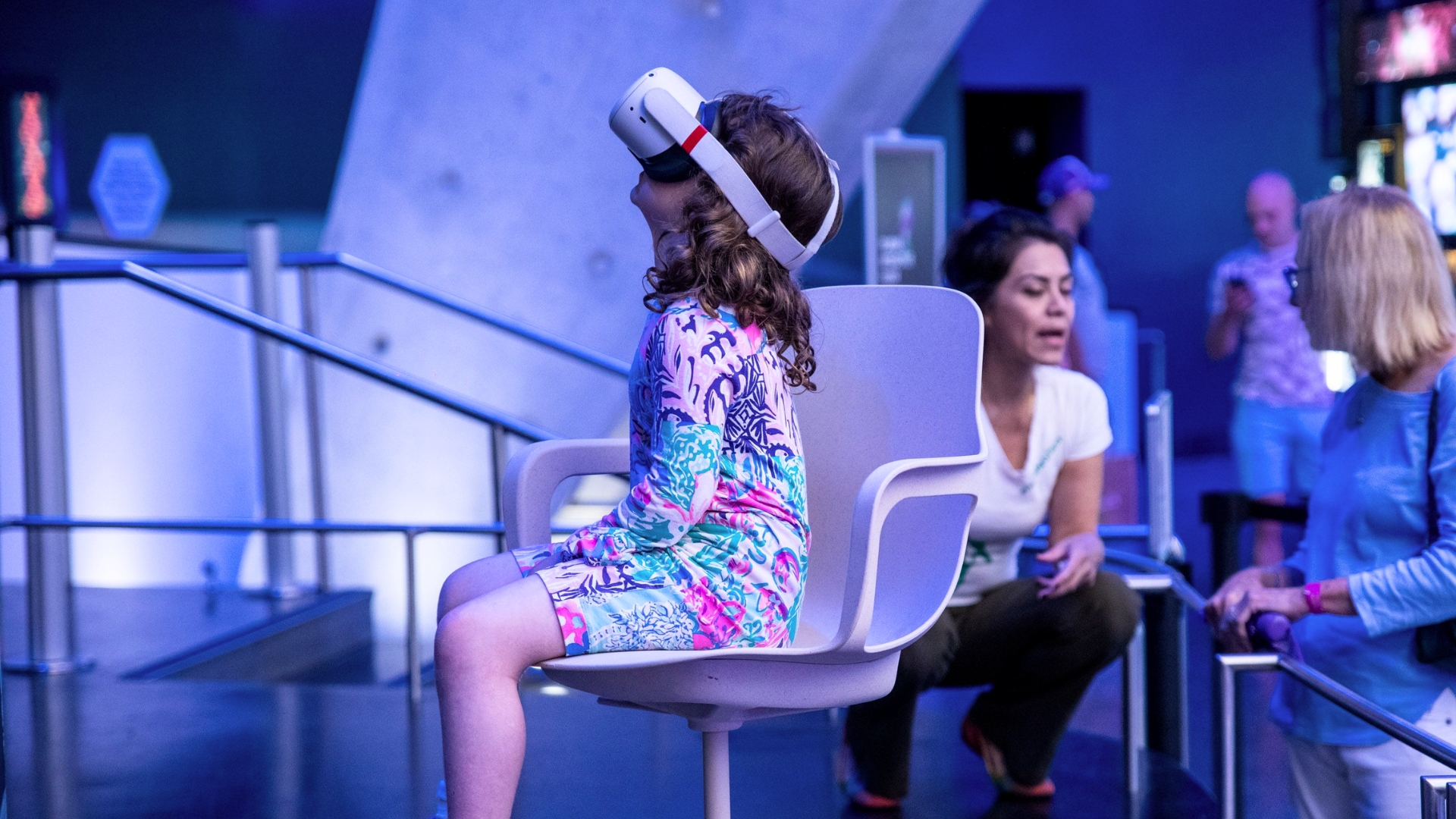 Join Frost Science for a programming series that provides a hands-on immersion into the world of technology. Engage with some of the latest technology while learning the basics behind how it works, from coding to electrical engineering. Every workshop includes take-home technology to help ignite curiosity at home.
Sunday, December 3: Tech Lab: The Science of Extended Reality
From virtual filters on social media to virtual reality gaming, discover how augmented reality (AR) and virtual reality (VR) technology is enhancing how we interact with the world. Meet professionals that use this new technology to tackle old problems.
The cost to participate in a Tech Lab is $40 per participant. Includes a  Cardboard VR Headset to take home! Participants of all ages are welcome, but those under 18 years of age must be accompanied by a parent or guardian. The cost for parents and guardians who will attend the event but not participate in the "Make and Take" portion is $25 per person.
Museum admission must be purchased separately to participate.
If you have any questions, please email education@frostscience.org.