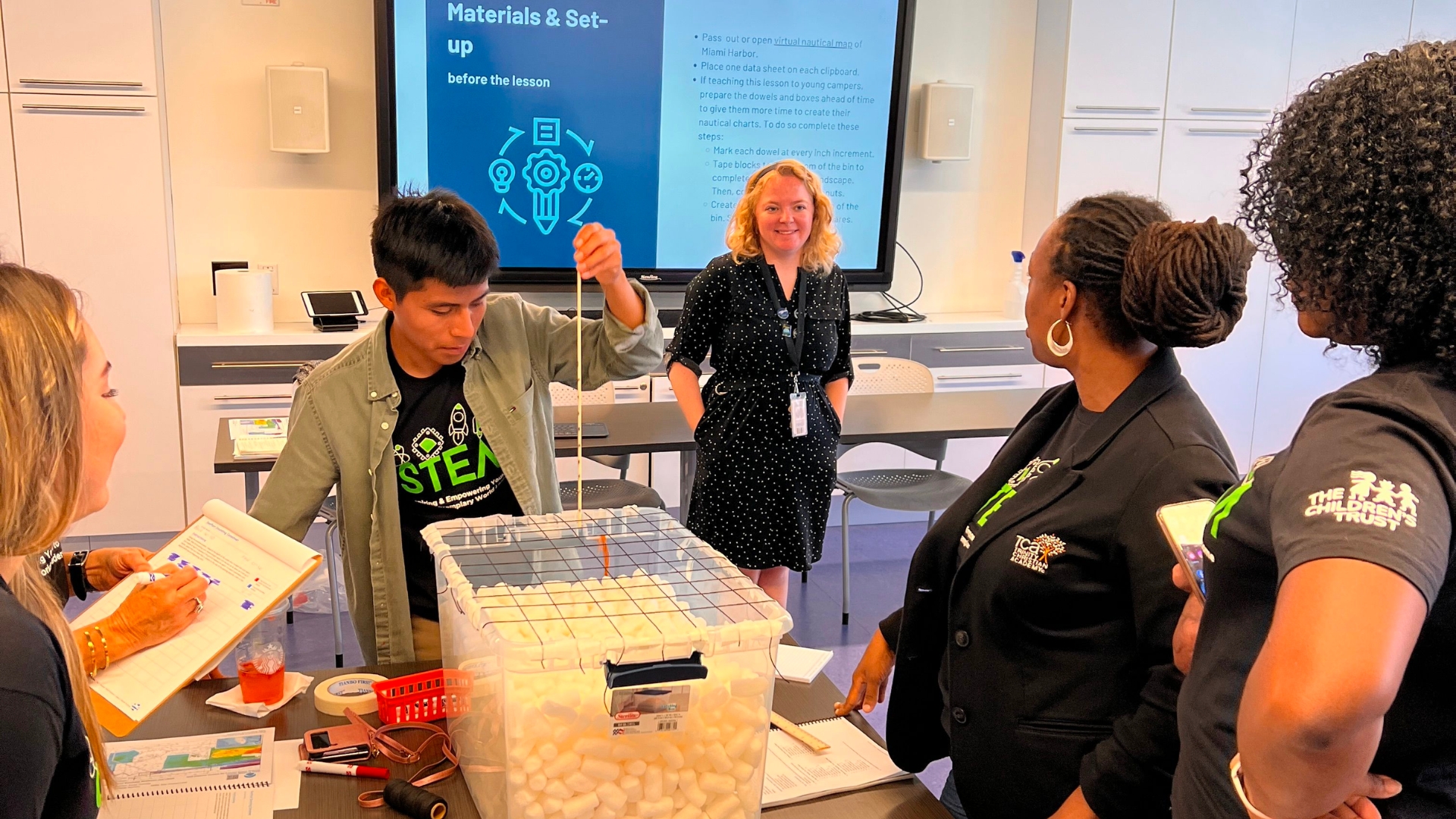 Frost Science has partnered with The International SeaKeepers Society to provide Miami-Dade County public school teachers with a free, two and a half day professional development opportunity about the ecology of Biscayne Bay.
Middle and high school educators will discover new ways to bridge the gap between what they learn in the field and teach in the classroom. Through hands-on field experiences and educational activities, teachers will use Biscayne Bay as a case study to explore anthropogenic impacts on different ecosystems found along coastal communities. The professional development will take place on the water and at the museum.
Teachers will receive a Certificate of Completion for this professional development activity. Miami-Dade County educators who are accepted and complete the workshop will receive 16 master plan points (MPP).
The application deadline is Wednesday, September 6, 2023. To learn more click here.