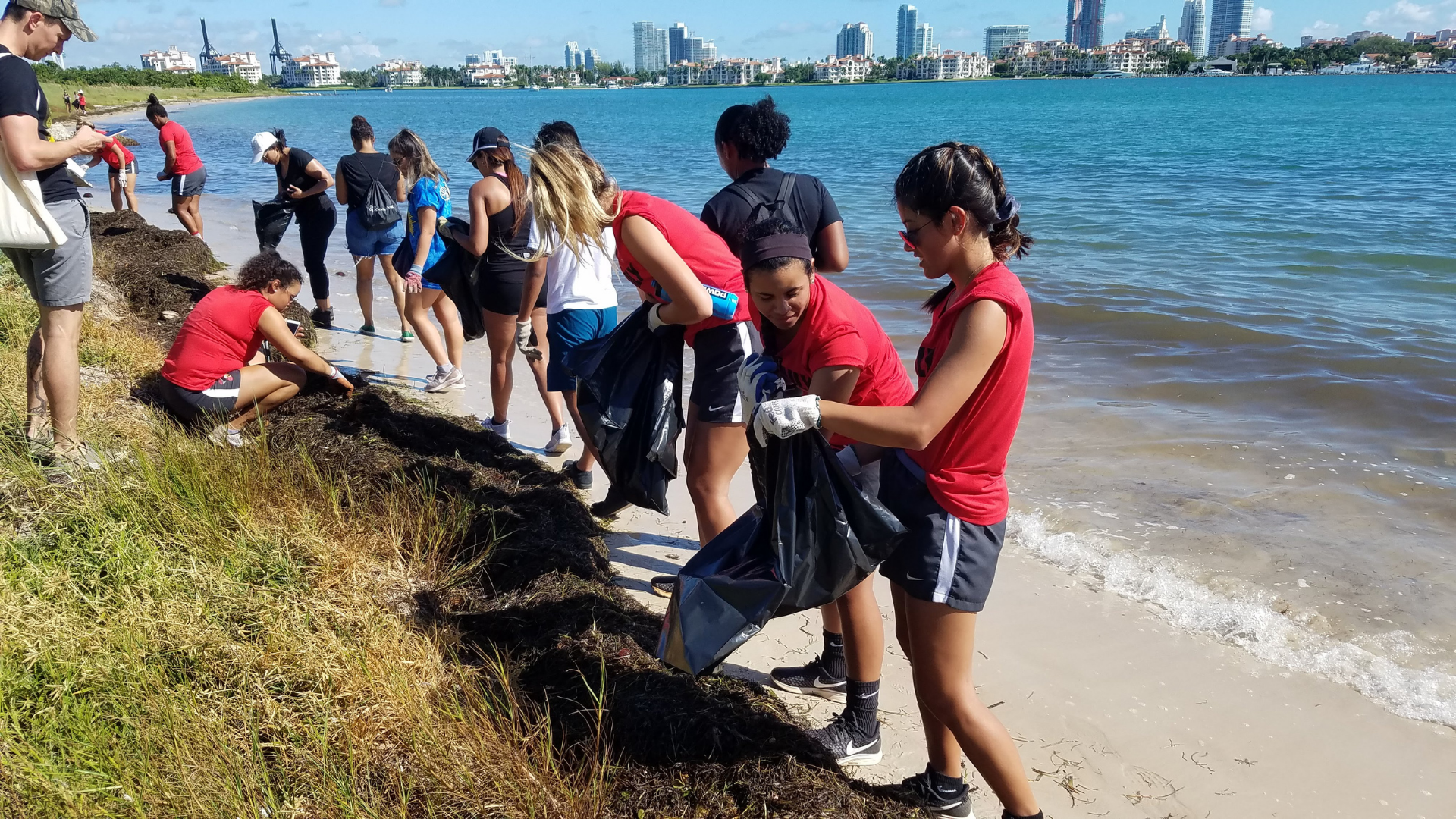 On Saturday, June 25, 2022, Las Vegas Raider, Mack Hollins, Frost Science, and the Miami EcoAdventures Unit of Miami-Dade Parks are hosting a collaborative beach cleanup at Crandon Park. Join our efforts to protect South Florida wildlife from plastic pollution, promote healthy habitats, and enhance the resilience of our coastlines. This cleanup will be rooted in citizen science, which celebrates our power as individuals to contribute to research, policy development, and long-term environmental change!
All materials, water, and snacks will be provided. Please wear sun protection. We encourage you to bring your own reusable gloves, reusable water bottle, and download the CleanSwell app on your smartphone before the event so you can dive right into your citizen science cleanup. We will wrap up the event with a raffle, so stick around and stay tuned for some fun giveaways.
9:00 a.m. – 12:00 p.m. Volunteers will register on a first come, first serve basis. SPACES ARE LIMITED. Registration closes Thursday, June 23 at midnight.
Directions to check-in
Community Service Hours
Safety
Citizen Science Cleanup
Parking Instructions
Parking will be free for registered volunteers in the parking lot adjacent to the check-in location. Passes will be given to registered participants at check-in. These parking passes will need to be placed on the dashboard of your vehicle and must be visible. Parking passes will be good for the entirety of the day of the event.