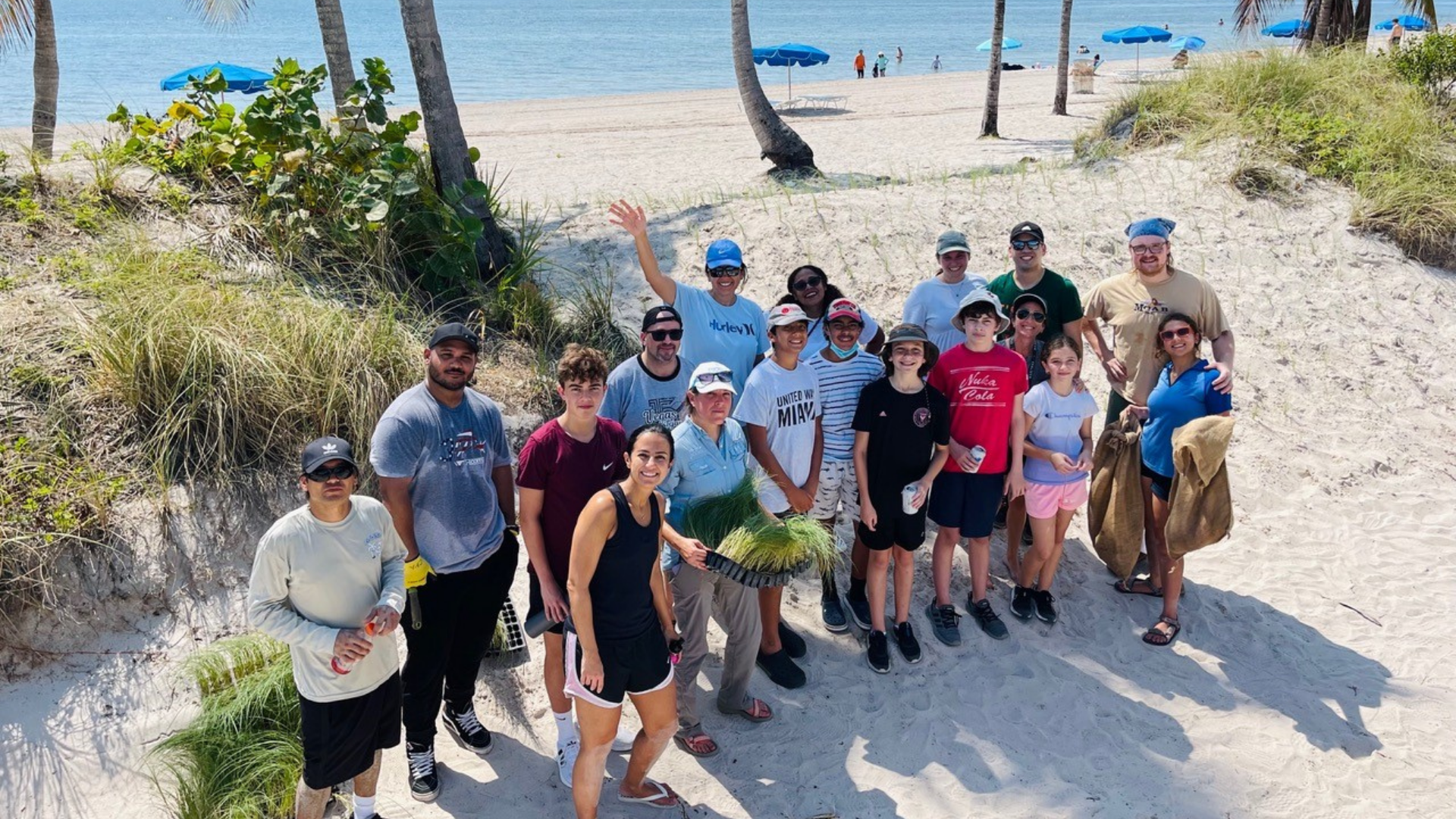 MUVE is excited to provide opportunities for our community to give back to critical coastal habitats through philanthropic-based restoration workdays. On Saturday, July 9, 2022, MUVE and the Miami EcoAdventures Unit of Miami-Dade Parks are collaborating to enhance Crandon Park's coastal dunes. At this public event, volunteers will plant native sea oats and clean the beach, so please wear sun protection and closed-toed shoes. All materials, water, and snacks will be provided. We encourage you to bring your own reusable gloves, reusable water bottle, and download the free CleanSwell app on your smartphone to collect marine debris data during the beach cleanup.
9:00 a.m. – 11:00 a.m. Volunteers will register on a first come, first serve basis. SPACES ARE LIMITED.
Directions to check-in
Community Service Hours
Safety
Citizen Science Cleanup
Parking Instructions
Parking will be free for registered volunteers in the parking lot adjacent to the check-in location. Passes will be given to registered participants at check-in. These parking passes will need to be placed on the dashboard of your vehicle and must be visible. Parking passes will be good for the entirety of the day of the event.