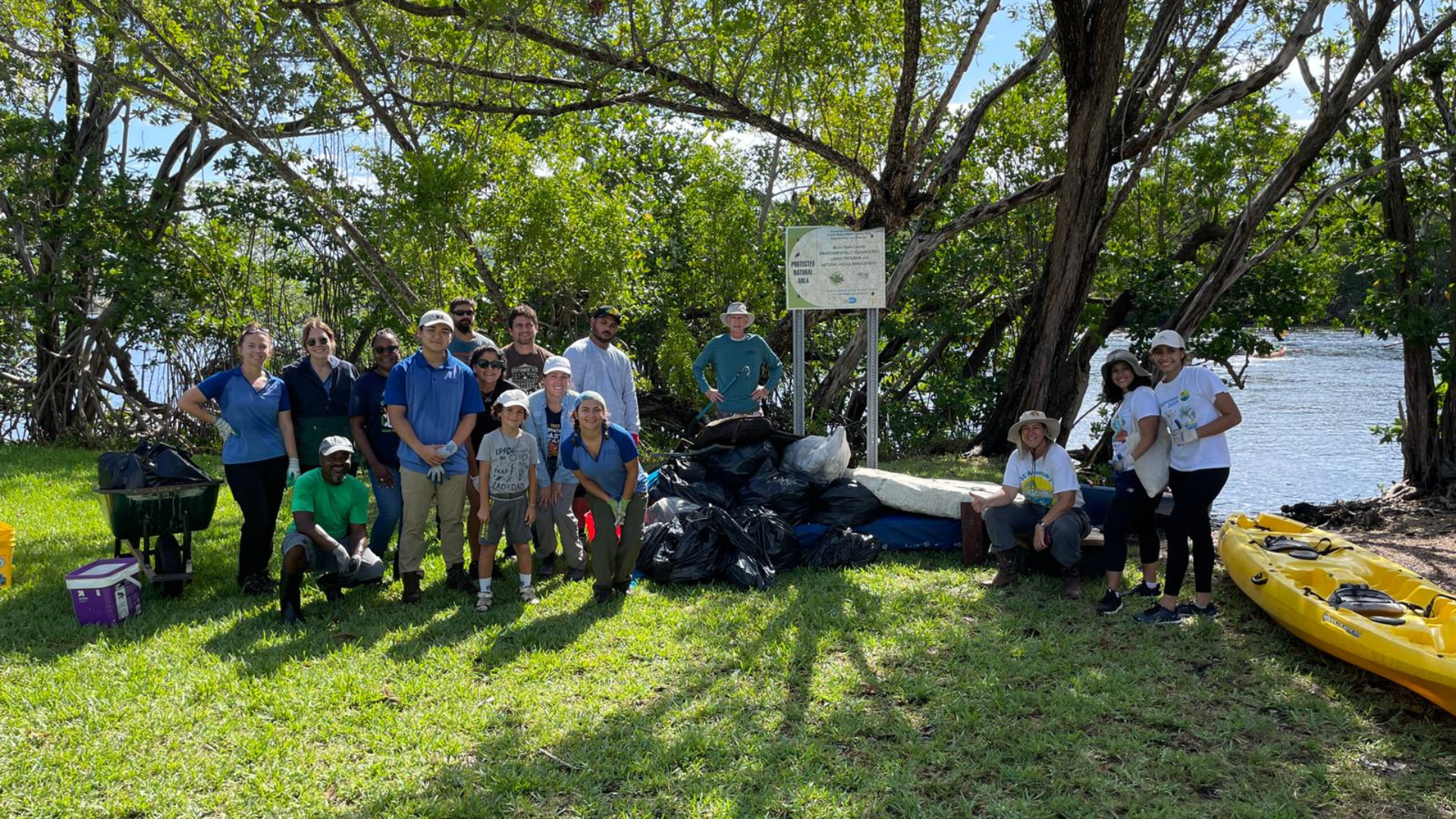 It's time for the 38th annual International Coastal Cleanup (ICC)! Join us for the world's largest, one-day volunteer effort for our oceans and waterways, and show your commitment to reducing marine debris, along with millions of volunteers from across the globe. Spearheaded globally by the Ocean Conservancy, VolunteerCleanup.org organizes Miami-Dade County's local participation in this annual event with 45+ simultaneous shoreline cleanups around the county.
Information for Volunteers:
Download CleanSwell to catalogue the trash you pick up and contribute important data to global marine debris research and reporting.
We will provide garbage bags, gloves, data collection cards, and a souvenir tote bag with this year's marine animal theme.
Please wear sturdy shoes and sun protection, and bring a reusable water bottle, bug spray, and any snacks you may need.
Sunglasses, hat, sunscreen, and bur spray are recommended.
Community Service hours provided.
Read more about the history and impact of the International Coastal Cleanup here: https://oceanconservancy.org/trash-free-seas/international-coastal-cleanup/