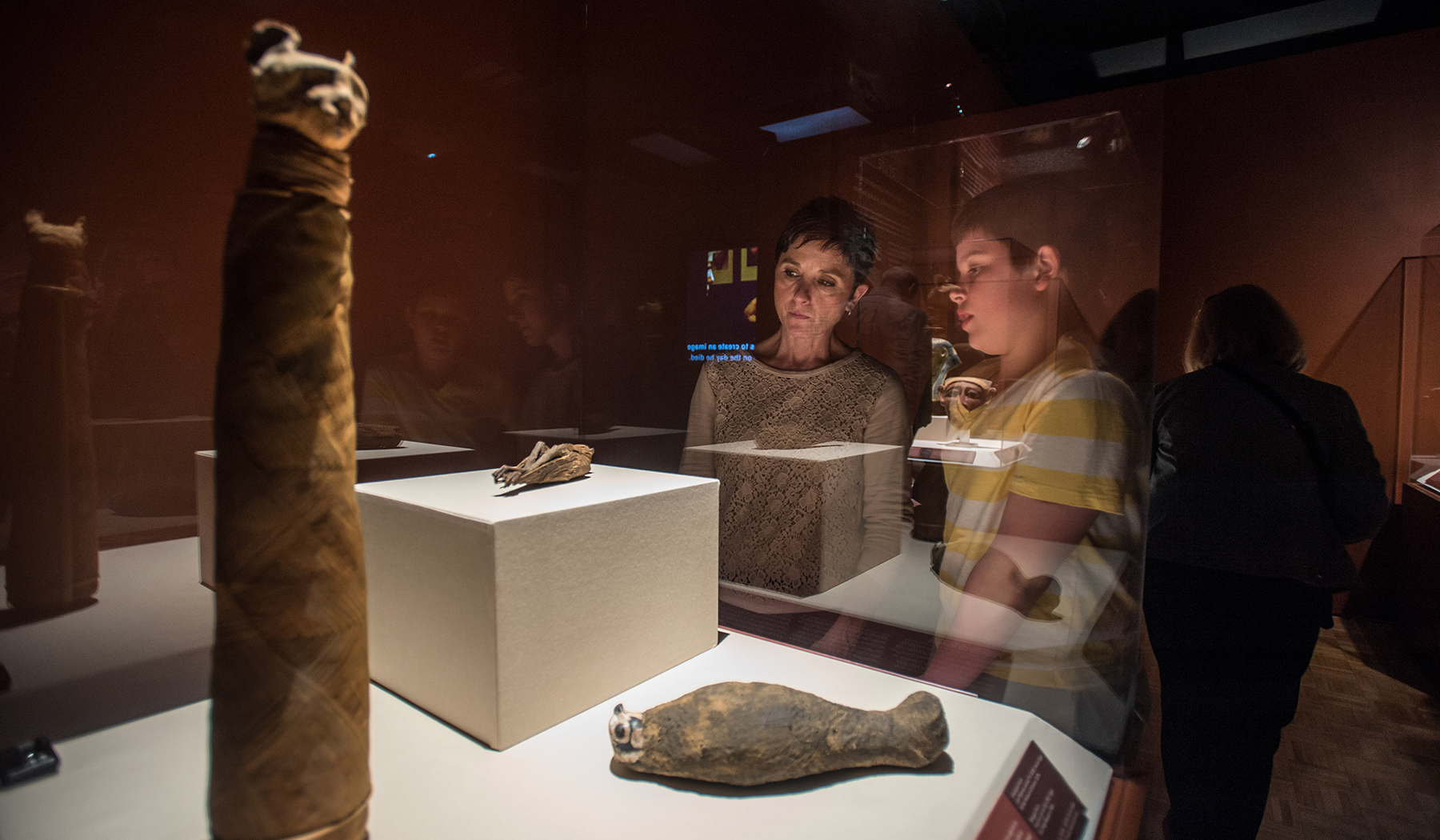 Embark on a journey into the extraordinary world of mummies and mummification.
Frost Science members are invited to be the first to experience our newest special exhibition, Mummies of the World: The Exhibition, during an exclusive members-only evening on Friday, May 26, from 7:00 p.m. to 9:00 p.m. The exhibition features the mummified remains of 40 real humans and animals and 80 rare artifacts from across the globe. Inside every mummy is a story waiting to be told. Learn how modern-day scientists use new advances in technology to learn about the lives, history, and cultures of mummies.
In addition, members will receive:
Access to all museum exhibitions from 7:00 p.m. to 9:00 p.m. – just for members.
Enhanced experiences and special giveaways
Special Frost Planetarium screenings (limited seating is available; seating is first come, first served).
Double discount at the Science Store (that's 20% off!) until 9:00 p.m.
Information for Families
This exhibition contains potentially sensitive content, including the mummified remains of people who lived in the past. We understand and acknowledge there are a variety of cultural and religious perspectives on the display of deceased individuals. We display this special exhibition for educational purposes. Families with younger children who may not have previously experienced an exhibition like this one may wish to focus on its educational aspects. We also ask all guests who choose to view this exhibition act respectfully and with a sense of dignity. To access our family guide, please click here.
Not a member? Join now.
Share your favorite photos and moments with us on social media at @frostscience using our hashtag #MummiesMiami.
Admission to Member Evenings is free and only open to members and their guests (accounts with guest privileges will be allowed the appropriate number of guests to accompany the member). All members must have a valid membership card and show a photo ID upon entrance. Only those listed on the membership account will be permitted into the event. The museum closes to the public at 6:00 p.m.
Mummies of the World: The Exhibition is presented by NEON and World Heritage Exhibitions, LLC.