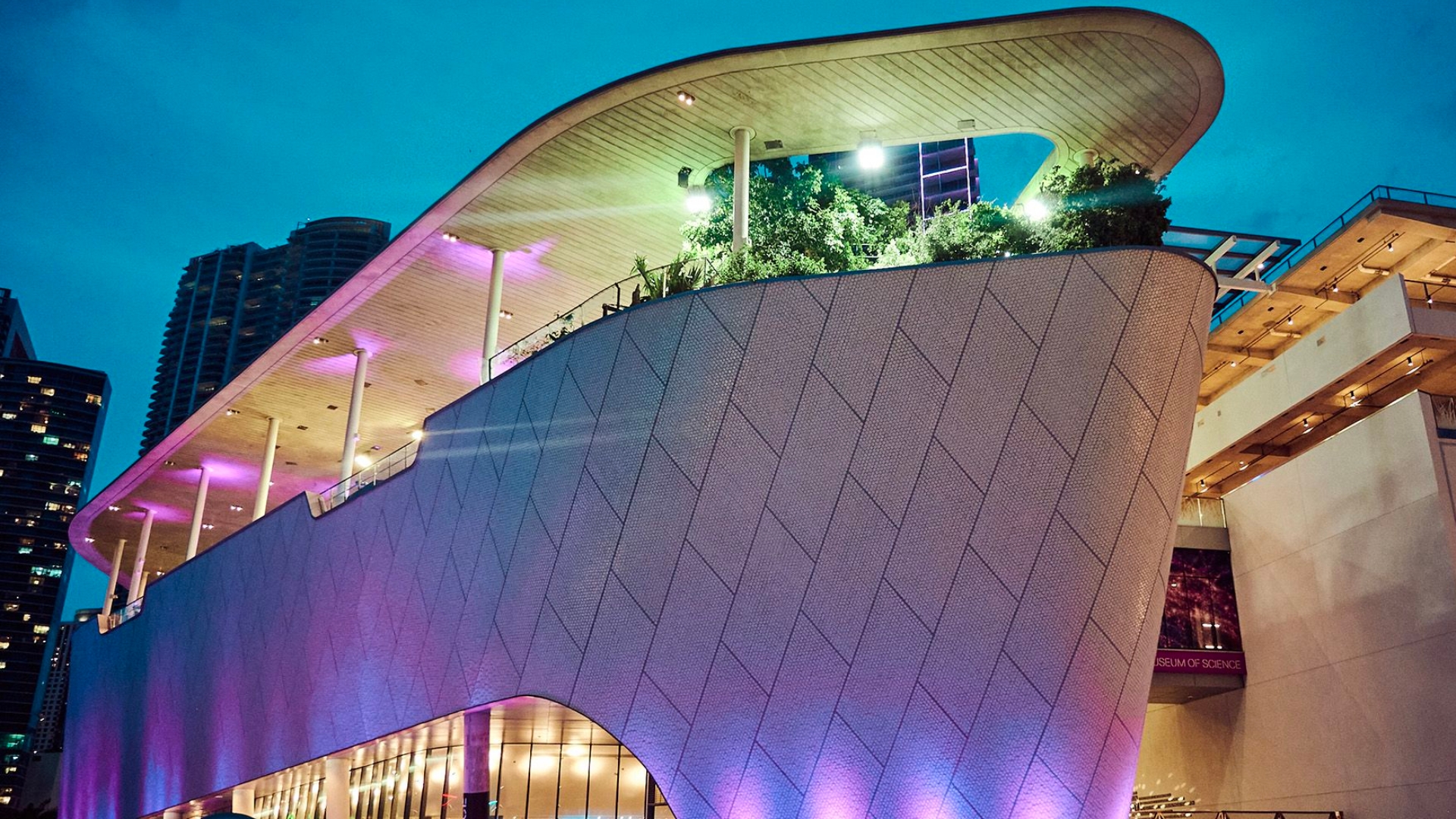 It's cocktail time! Join us to mix and mingle with Frost Science members.
Members are invited to kick off the holiday season with the Frost Science membership community over cocktails and complimentary light bites (while supplies last) courtesy of Constellation Culinary Group on Friday, December 9, from 6:00 p.m. to 8:00 p.m.
This event is exclusively for members 21 and over. Two complimentary drink tickets will be available for each guest in attendance. Admission is complimentary. Program will take place outdoors on the second floor of the museum.
Extend your evening with a Laser Evening show in the Frost Planetarium. Laser shows start at 7:00 p.m. and take place hourly throughout the night. On December 9, enjoy the new Holiday Magic show, Prince, Nirvana, Pink Floyd, and more. Each Laser Evening show must be purchased separately, and members receive a 20% discount on show tickets. To see the full December 9 lineup and to buy show tickets, please click here. (Laser Evening tickets are not included with happy hour event registration.)
Please note member registration to the event does not include museum admission. Museum exhibitions close at 6:00 p.m. Onsite parking is available in the museum garage for $8 flat rate starting at 5:30 p.m. All cars must exit garage by 12:00 a.m. Member parking discount does not apply.
Not a member? Join now.
Share your favorite photos and moments with us on social media at @frostscience using our hashtag #FrostScience.
Admission to adult member evenings are free and only open to members and their guests (accounts with guest privileges will be allowed the appropriate number of guests to accompany the member). All members must have a valid membership card and show a photo ID upon entrance. Only those listed on the membership account will be permitted into the event. The museum closes to the public at 6:00 p.m.